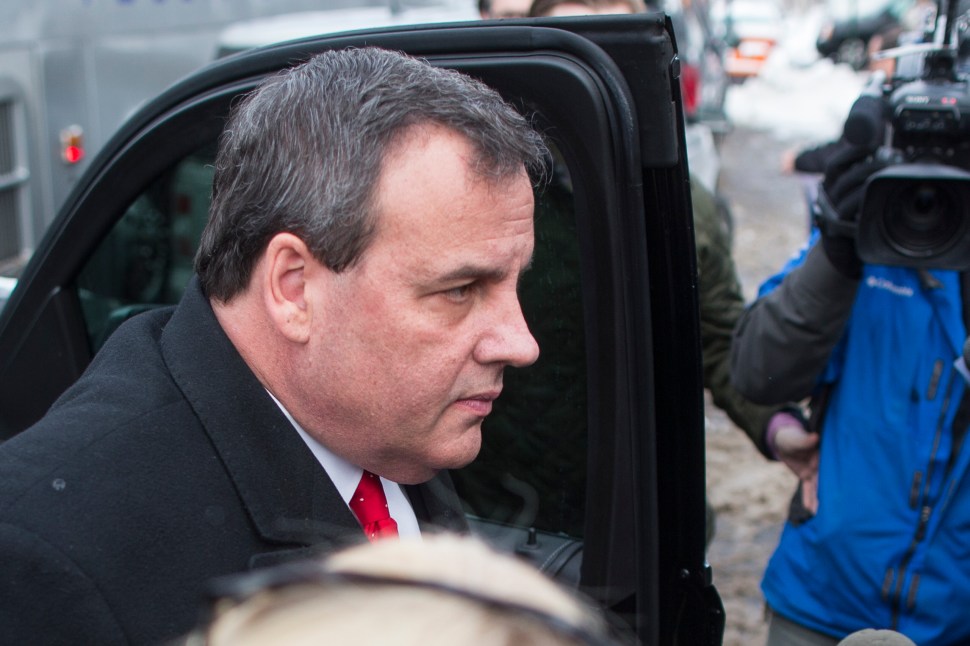 It wasn't supposed to be this way, but as the single digit performing former Florida Jeb Bush staggers into tomorrow's South Carolina Presidential Primary, he has friends and those who might have been fierce friends standing down in wait and see mood.
Let him expire gracefully or at least ungracefully and alone, where the associations of his indignity won't impair anyone else in public life, or so seems the political reasoning.
One of those people apparently is Gov. Chris Christie, who this morning has a scheduled conference call with county GOP chairs, presumably, a source told PolitickerNJ, to tell the party leaders to resist endorsing anyone for president at this time.
"Keep your powder dry on prez politics," is the message the governor will convey, a source with knowledge of Christie's intentions, told PolitickerNJ.
Gurgling in the lowest gubernatorial favorability ratings of his tenure and never infrastructurally toned in the southern primary states, Christie wouldn't exactly appear at Bush's – or anyone else's – side like a game-changing battleship.
The dynamics right now for the establishment – and Christie, a former Republican Governors Association chair – is part of the establishment – are too unpredictable.
Billionaire real estate tycoon Donald Trump has a commanding double digit lead in South Carolina, a perch that appears un-threatened by senators Ted Cruz and Marco Rubio, who continue to tar each other to pieces for second place.
While on the trail, Christie repeatedly dismissed Rubio and Cruz as the equivalent of Tweedle Dum and Dee members of a high fangled debating society and essentially ill-prepared for executive higher office.
Of course, Rubio got the worst of it.
Establishment scion of a family that once gave Christie a professional hand up when George W. Bush made him U.S. Attorney, Jeb Bush lags far behind Trump (and Cruz and Rubio), as does Ohio Governor John Kasich, the two candidates Christie – given past alliances – would have been more prone to back had either of them registered just more than a feint pulse down South.
Ben Carson?
No where fast.