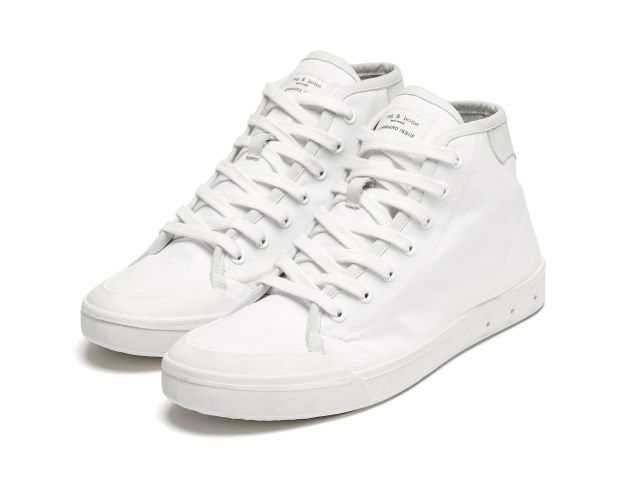 It might be the first day of February, but here in New York, the 50 degree weather makes it feel like the first day of spring. Yes, that might mean that global warming is real, but it also means that it's a great time to make some seasonal purchases. Well, kind of.
Stash away those clunky winter boots, put away your hat, and prepare to bare some ankle with these new classics from Rag & Bone. Available for both men and women, the brand has just rolled out the Standard Issue Sneaker. Made using vintage industrial cobbling techniques, the exterior of these shoes might be simple, but we all know that looks can be deceiving. With smart details like mint-infused footbeds, jersey lining and air hole ventilation, these kicks are sure to make feet happy.
Where most canvas and rubber shoes are held together by a flimsy layer of glue, Rag & Bone uses direct-vulcanization to ensure these shoes won't fall apart after one use. Since the rubber toe is molded with the lasted upper, the rubber is permanently connected and will absolutely not separate, under any circumstances.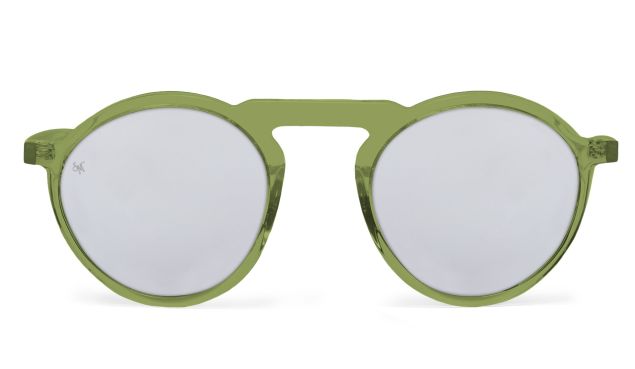 Now that your feet are taken care of, it's time to accessorize accordingly. This brings us right to Barneys, where sunglass range Smoke x Mirrors has unveiled an exclusive capsule. The brand reissued its classic Letter glasses in a green crystal acetate frame, polished off with a silver ombré mirrored lens.
"We share a strong customer synergy with the elevated, art and activity-driven Barneys man," said Smoke x Mirrors designer David Shabtai. "Their personal style is a reflection of lifestyle versus fashion as a first thought. We're excited to provide a unique experience together with Barneys NY for eyewear discovery as we grow and expand this partnership."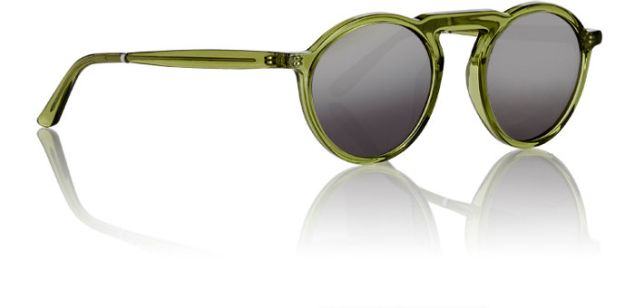 Technically speaking these frames are made for men, but they are absolutely androgynous enough to be worn by women, too. Now that New York Fashion Week Men's has kicked off, these sunglasses might be the easiest way to capture the attention of all the street style photographers crawling the streets.