The fashion flock jumped the pond, leaving New York for another round of shows in London. With major labels showing on the schedule alongside imaginative young designers, London Fashion Week is always a good time. Here are the five best moments, so far…
1. Faustine Steinmetz Put Models in a Box
Faustine Steinmetz partnered with set designer Thomas Petherick to fashion a peep show of sorts, held at the Tate Modern. A collection of white cubes housed the models; the audience had to squint through peep holes to see clothing and accessories that was grouped by color.
And just like a priceless piece of art, some models were kept safely behind a glass encasing.
2. Playing Tetris with Anya Hindmarch

Always known for crafting an intricate runway set, this time, Ms. Hindmarch went for a pixelated look. The set was like one big game of Tetris, with movable square panels that flashed colors and lights, in time with the music.
The inspiration for the Fall/Winter season was Pac-Man, and needless to say, the arcade has never been so chic. Or cheeky: the show was titled "Talk Nerdy To Me."
3. Alexander McQueen's Brilliant Return to London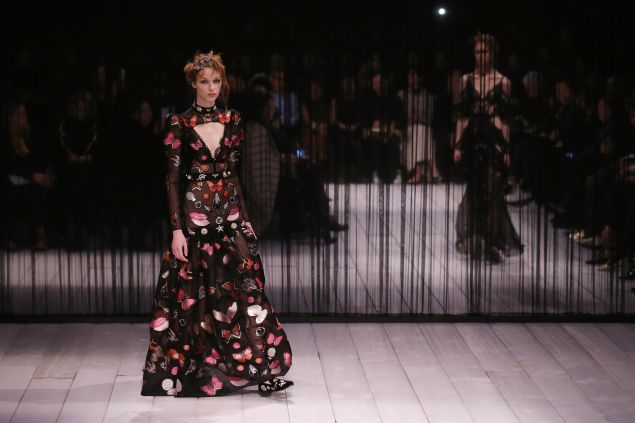 It was a magnificent homecoming for the Alexander McQueen label (and creative director Sarah Burton). After showing in Paris for over a decade, the brand was back on its home turf with a delightfully dark yet romantic lineup.
Highlights from this collection included blanket coats in soft pink, embroidered with flowers and plenty of nude dresses, all of which were covered in sparkling crystals and unexpected cutouts.
4. Mulberry Got Its Groove Back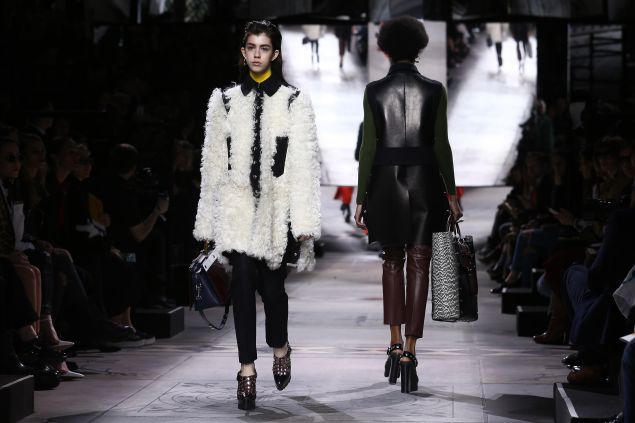 With former Céline accessory designer at its helm, Mulberry's getting a whole new look. And after lagging behind in the handbag and shoe department, it's a welcome return to the scene. New creative director Johnny Coca served up envy-inducing printed totes and studded purses that will be considered "it" bags in no time.
Another piece to note? Those lace-up heels!
5. Erdem's Ode to Old Hollywood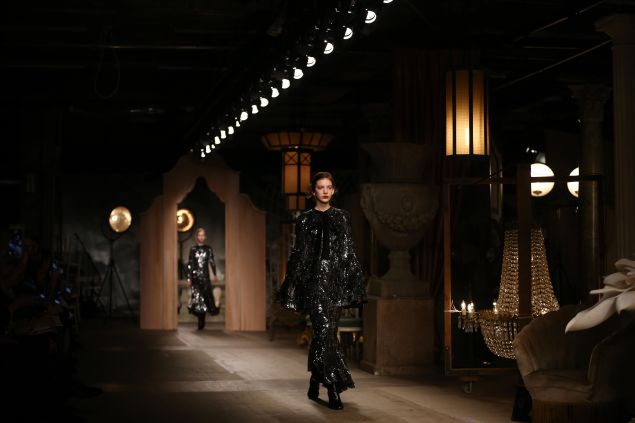 What exudes glamour and sparkle, but still has a layer of dust on top? Erdem's take on old school glamour, held at The Old Selfridges Hotel. Evoking feelings of Mrs. Havisham and Grey Gardens, there were derelict furnishings and even an old chandelier used for this show set.
The clothes matched the decor, with sequin dresses paired with tulle overlay and a lace collar. One of the most frequently Instagrammed pieces on the runway was a dress in gold, that seemed to be draped in layers and layers of tinsel.