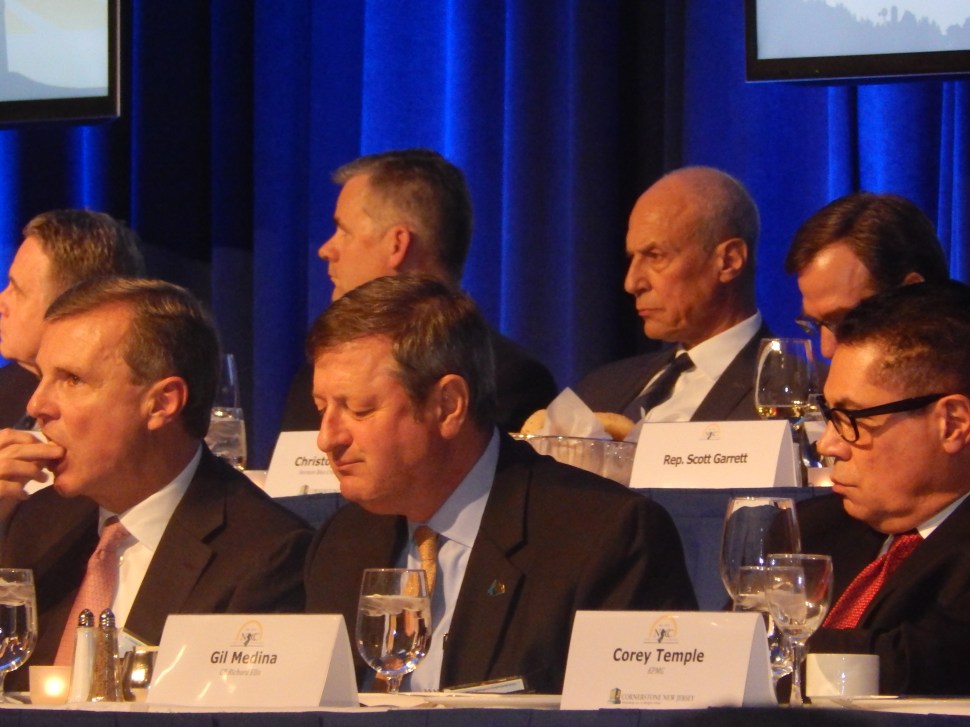 WASHINGTON, D.C. – Standing at the podium above the double-decker high tables crammed with elected officials and dignitaries in the grand ballroom of the Marriott, New Jersey Chamber of Commerce President Tom Bracken slapped at the state legislature for having closed door discussions about a minimum wage hike without the business community.
"Disingenuous," Bracken chastised to scattered hand claps among those attendees of the chamber's 79th annual Walk to Washington.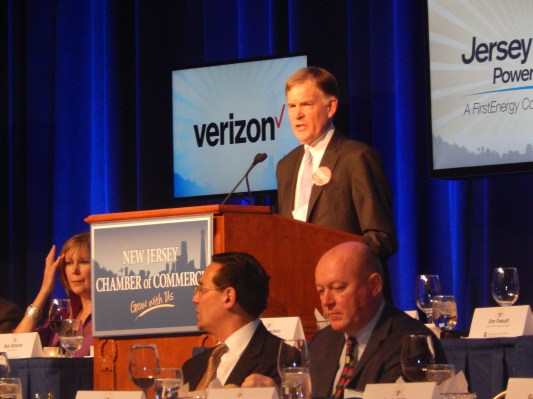 Yesterday, Senate President Steve Sweeney (D-3) and Speaker Vincent Prieto (D-32) convened a backroom meeting with labor leaders in an attempt to join hands on minimum wage, but Bracken objected at the notion that labor can participate without business.
The whole event this year had a subdued quality; although Michael Aron, NJTV's chief political correspondent and the dean of the New Jersey Press Corps, enlivened the dinner with his keynote address.
A journalist since 1970, Aron showed a clip of an interview he did with President Bill Clinton in 1996, following the president's fundraising kickoff toward a second term.
He set it up with an anecdote about his failing to secure a five-minute one-on-one interview with Clinton prior to the event, and then, on his way out of the glittering affair in which the press corps of some 60 media types covered the proceedings from a penned in area, came upon the President standing with fundraiser Al DeCoiitis.
DeCotiis introduced Aron to the President and Aron, who was working for NJN at the time, asked Clinton if he wouldn't mind answering a question or two.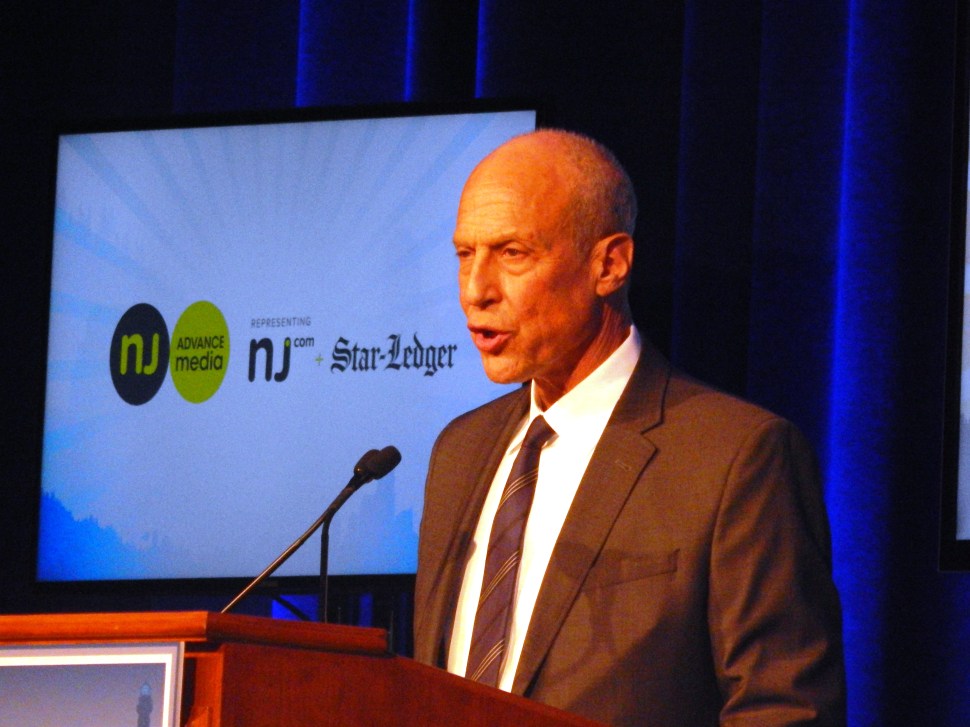 Aron's second question to Clinton about the perception people had of the President not taking strong stands on issues caused Clinton to lose his temper and lash out at the reporter.
In the clip, a younger Aron stands his ground and asks the broiling Clinton a follow-up question that further infuriates the President.
After the encounter, DeCotiis asked Aron if he cut from his broadcast the question that caused Clinton discomfort. If Aron ran with the clip, DeCotiis, in line for an ambassadorship, was "dead," he said. Aron called his producer and told him if he ran the piece, DeCotiis was dead, to which his producer told Aron that if he didn't run it, Aron was dead.
The veteran newsman finished his remarks with an assessment of the Garden State.
"If you're a reporter, New Jersey never lets you down," he concluded.
There was some mild GOP hand wringing about the presidential contest, as those surviving GOP contenders took a CNN debate stage.
"I was a proud supporter of Gov. Chris Christie, but I am not supporting anyone at this time," U.S. Rep. Leonard Lance (R-7) told PolitickerNJ.
The congressman said he will wait to see results in Ohio and Florida before making a decision about whom he will support. He attributed the success of Donald Trump so far to anger in the country over low wages and lack of economic opportunity.