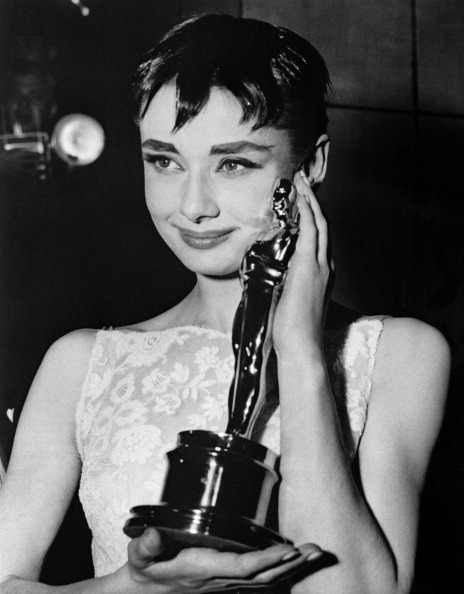 In the hopes that this year's nominees will bring their own oversized sleeves and understated makeup to the Oscars this Sunday, let's look back at some of the classic looks that have graced the red carpet. In recent awards seasons, certain events are inevitable. Marchesa gowns will sweep the red carpet, minorities will be criminally under-represented and Jennifer Lawrence will fall, which will lead to a rush of activity on the Internet questioning if it was all a ruse for some social media action.
In the days before listicles, awards shows guaranteed safe but stylish long gowns and elegant up-dos, not meant to look undone in any way. This year's nominees should take inspiration from the Oscar winners of decades past.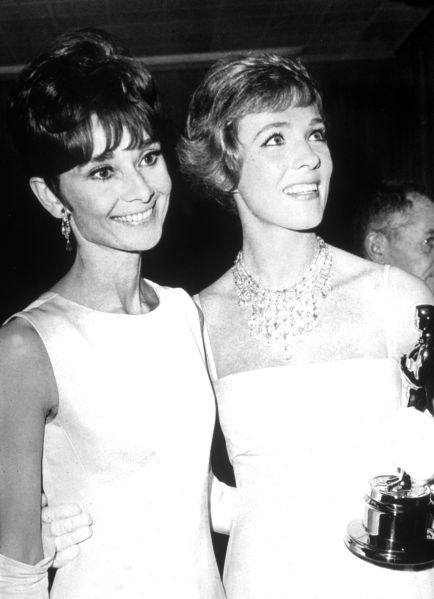 Audrey Hepburn might be most famous for her Tiffany's pearls, but her award show style was equally as elegant. Above, Ms. Hepburn poses with Julie Andrews, who was celebrating her Mary Poppins win.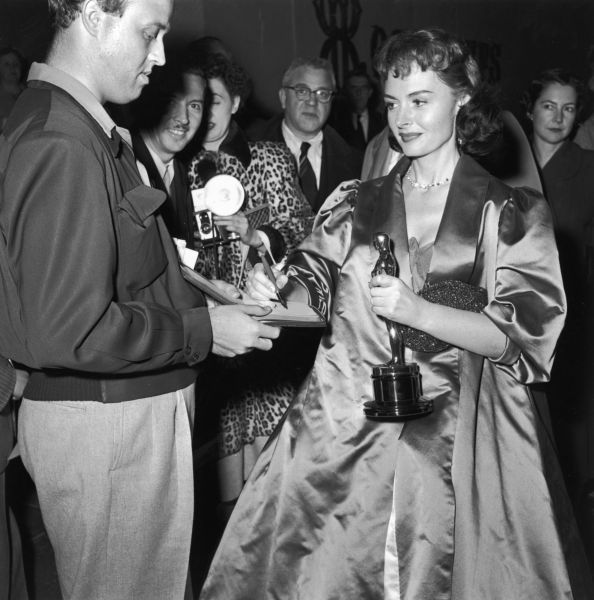 Donna Reed wears an ultra-luxe silk coat while signing autographs with her Oscar in hand; in the background, a woman wears a leopard coat with a black collar eerily similar to jackets worn by many New York street-style icons.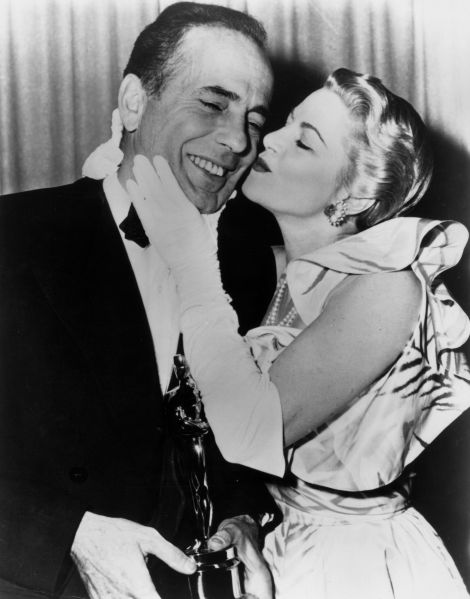 Claire Trevor kisses Humphrey Bogart backstage while wearing ruffled sleeves, strands of pearls and long gloves fit for a queen—or for an Audrey Hepburn Halloween costume.
Olivia de Havilland poses with her Oscar, won for Best Actress, next to actor Ray Milland. Her detailed, floral gown might be more fitting for a modern day prom, but her statement lip and curls would work on any carpet.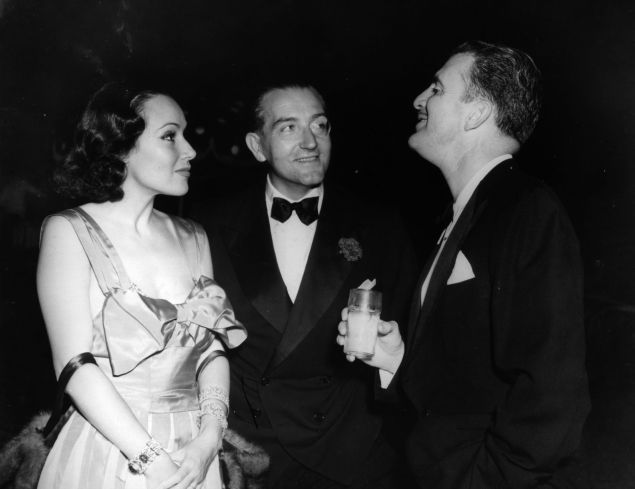 Actress Dolores Del Rio wears a big bow dress next to her husband, the art director Cedric Gibbons, who designed the statuette for the Academy Awards.