Fashion designers can be influenced by anything. For some, it's as simple as a wave. Others get transfixed by an image from a book about native tribes. For Creatures of the Wind, Fall was inspired by "the concept of soft modernism." The show notes doled out at their fashion week show picked out designers such as Charles and Ray Eames, Carl Aubock and Ikko Tanaka as particular points of reference.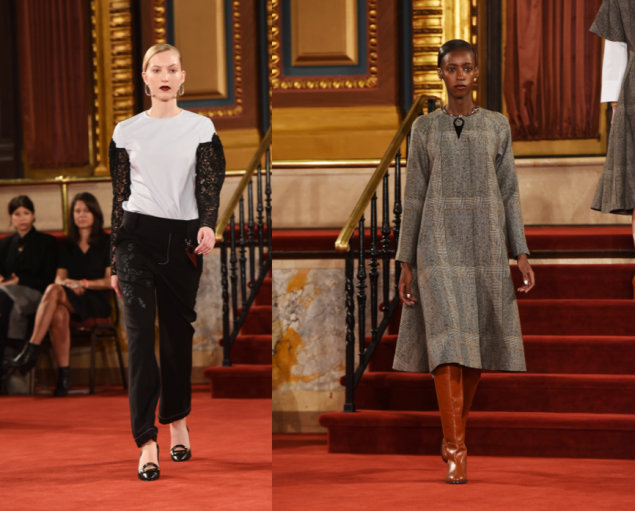 With mature influences as such, it's understandable that the collection would translate as a mature one. It's always exciting to see designers unveil a collection that feels grown up and polished, especially when the label is adored for being an indie darling. For Fall 2015, the brand produced a series of star-covered fur scarves that were equally kitschy and heart warming and last season, designers Shane Gabier and Chris Peters told Observer that they wanted "everyone to feel cool" in their clothes.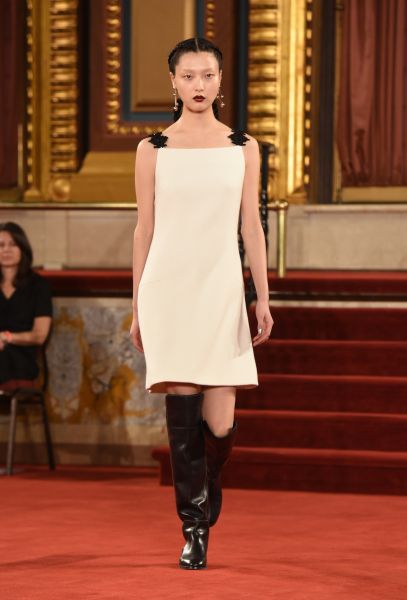 So taking in ladylike jackets that flared and finished at the knee and crisp pencil skirts paired with ribbed turtlenecks, it's clear that the designers have graduated from their original aesthetic. But don't get it wrong: Mr. Gabier and Mr. Peters revealed a lineup of polished and ladylike silhouettes, that still clung to the off-kilter vibe of their brand's DNA.
While the hemlines were conservative, the beauty was anything but. Models alternated between slick, pulled back buns and tight french braids that clung closely to the scalp. The faces were mostly bare, save for an extremely bold lip, with a dark burgundy NARS liner competing with bright red lipstick and gloss filling the rest of the lip. Consider this the grown up version of the '90s visible lip liner.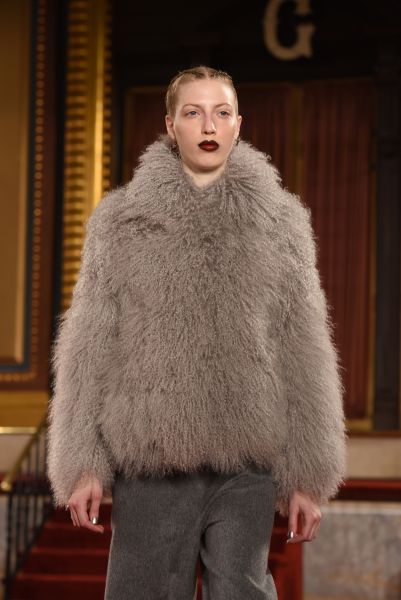 For some, getting older is a terrifying concept. But in the hands of Creatures of the Wind, at least it has an air of coolness.