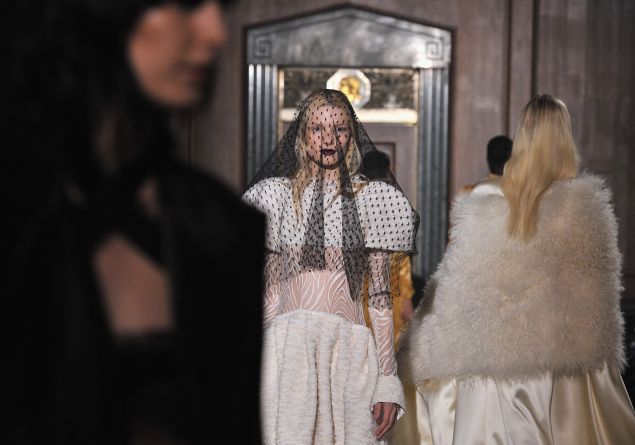 Before the Sophie Theallet runway show began, the marble-floored Art Deco space located at 20 Exchange Street was shrouded in smoke and smelled of incense. The audience's heads turned left, right, up and down when the lights dimmed and the music abruptly changed.
After a few moments of dramatic wonder, a model appeared, descending a staircase and appearing like an apparition through the smoke.
The girl was model of the moment Imaan Hammam, who also made a second appearance in a romantic lace gown when she closed the show.
After a row of models walked up the stairs, Veronica Webb, an original '90s supermodel, stepped out from a door on the other side of the room. She lead a charge of young models behind her.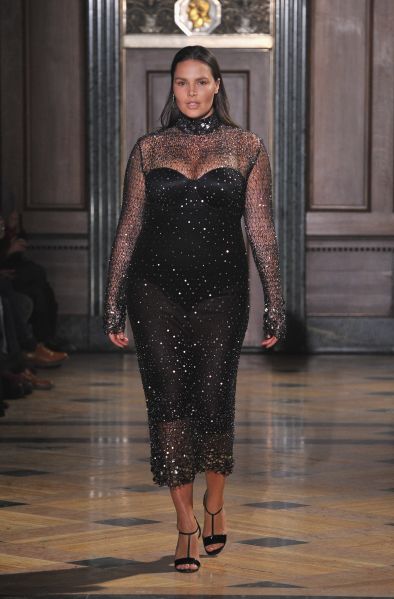 Plus-size model Candice Huffine also entranced the crowd with her beauty. And a sparkly, sheer frock.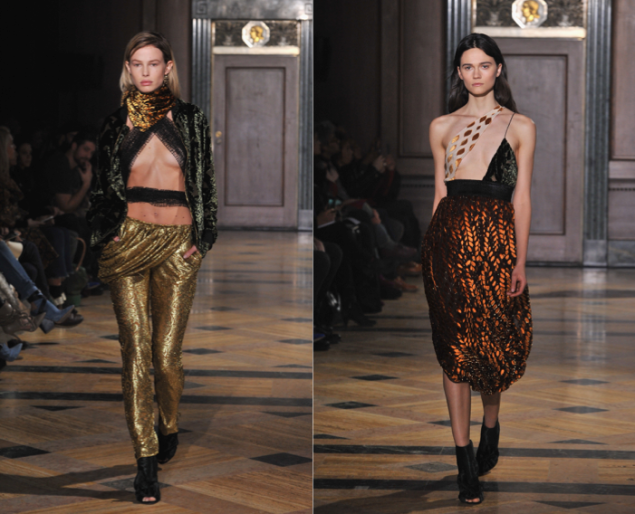 There were a score of necklines that stunned, like these bare, yet luscious ones, created out of velvet.
Oversized furs seemed to have that same dramatic effect.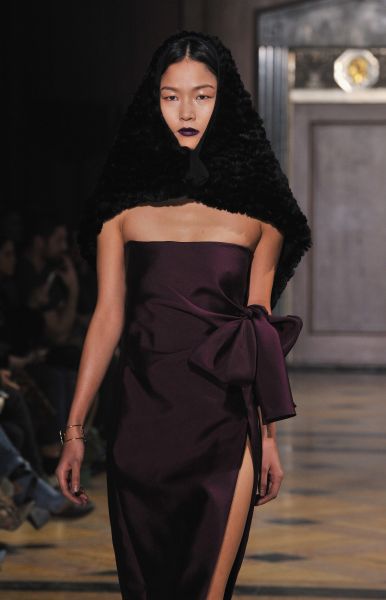 A fur worn on a model's head was so retro, it felt modern.
Models wearing things on their heads seemed to be a trend.
We never knew we needed oversized lace arm accessories.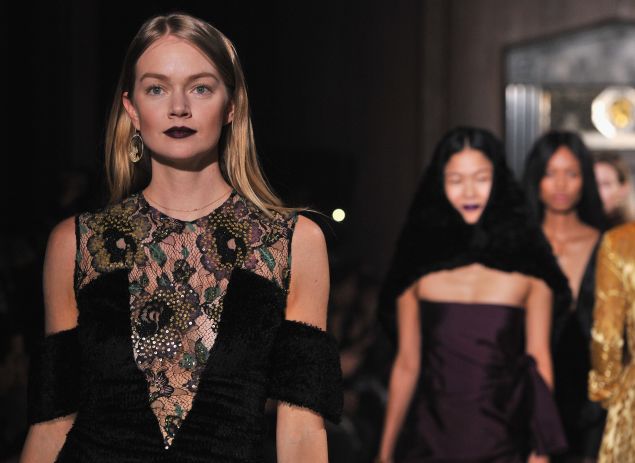 And the drama ensued, with oversized leopard winter coats and shiny lamé gold pieces. There were huge bows spotted throughout and plenty of intricate lace details. Naturally, the finale was the most over-the-top part, when the models all stomped out, smiling, giggling and laughing. They came together right at the top of the stairs to greet the designer, who hugged her girls, looking totally drama free.
The show as a whole may have been dramatic, but there was definitely a happy ending at Sophie Theallet.