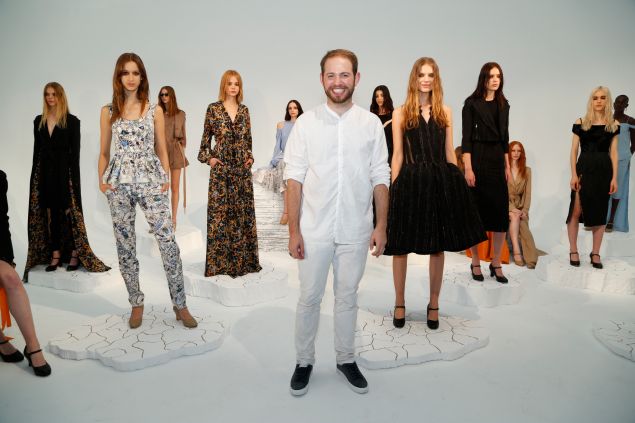 The days of catwalk shows at Bryant Park are long over and the fashion flock scoffs when asked about the Lincoln Center lineup. Now, designers are getting much more creative with their respective fashion week locations, making editors, buyers, and bloggers zig zag across Manhattan (and sometimes, even trek out to Brooklyn) to watch 20 models bedecked in sequins take a twirl on an elevated runway.
This season, we were overjoyed to find designers thinking even further outside the box with their show destinations. The first one to stun was Jonathan Cohen. An invite to his presentation, which will be held on February 10, noted that he will be hosting a show at Aire Ancient Baths. As this space is notoriously serene (if not a literal watering hole for the fashion set), don't expect pulsating music and flashing lights.
"I wanted to create a different environment for our industry guests attending, something that would be enjoyable and relaxing for them. The venue was key to this. Immediately when we showed the collection to our production team, The New York Issue, they suggested Aire Ancient Baths. We didn't hesitate for a second," Mr. Cohen told Observer.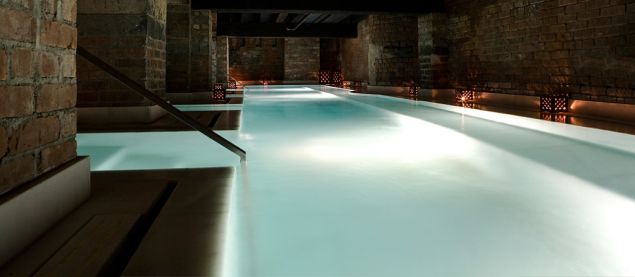 "The experience should start the moment you walk into the space. I want this to be a chance for industry to completely disconnect from outside world when they come in, and enjoy their experience, viewing the collection." Some editors will undoubtedly prefer to spend their day at Aire, rather than running around from show to show. So kudos to Mr. Cohen for choosing a space where people will happily linger.
Retailer-cum-label Assembly is taking over Baby's All Right in Williamsburg for a night. With concert style merch tables displaying the Fall/Winter wares, there's definitely a musical concept behind this location. Performances from Grizzly Bear's Chris Taylor, Chairlift and Blood Orange's John Kirby will happen at the after party, held in the same venue, until 11 p.m. on February 11.
Further west, a three-story home in the West Village will play host to Rodebjer's presentation on February 13. Garb from the Mary Ellen Mark-inspired range will be displayed in the art deco abode; Say Lou Lou will provide the musical entertainment and The Smile is taking care of the bites and boîtes.
Perhaps the most outlandish location is MoMA PS1, where Eckhaus Latta will host their followers on February 15. Details on the Long Island City show are mostly being kept under wraps, but a PR rep for the brand promises "surprise 'nodels,'" whatever that means.
Meanwhile, Simon Miller, the denim brand which has broken into the ready-to-wear water, is presenting their Fall 2016 range at Double Knot. For those who are uneducated on décor shops, that's an actual rug store in Tribeca. Creative directors Daniel Corrigan and Chelsea Hansford first discovered (and bought some rugs) from Double Knot through First Dibs. They generally try to avoid basic, boring fashion week productions, so this turned out to be the perfect antidote to the white box runway show (head to TribecaCitizen to see photos of the space).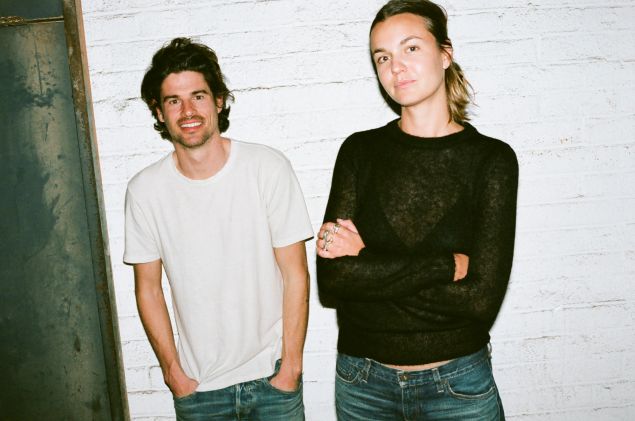 "We try to find a space that has visual impact with an element of discovery, and that houses a nice crowd. When we came across Double Knot and experienced the amazing color palette portrayed on rolled up carpets and wall tapestry, we were set on hosting our presentation in this environment. The walls are aged concrete, the floors a beautiful natural wood, a beautiful wood bar in the center back and the entire space complements the mood of Fall Winter 2016 collection," the creative directors explained.
And this event looks is shaping up to be one that shouldn't be missed: "The Fall Winter 2016 presentation will be an experience – violins, a trumpet and a live performance reflecting the mood of the space. Twenty models dispersed throughout on aged wood lifters, a beautiful wood bar with signature cocktails and hundreds of beautiful antique rugs."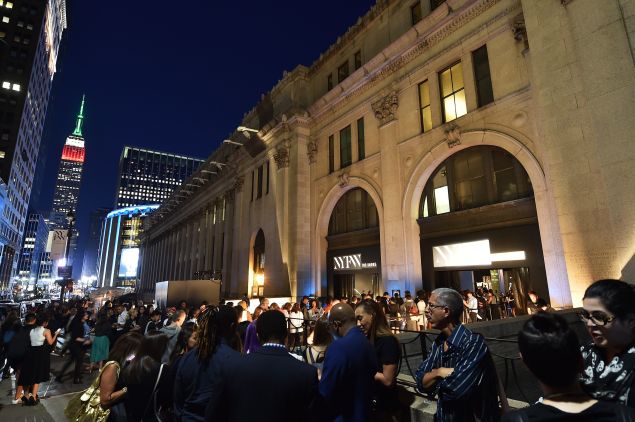 For emerging brands, Milk Studios, in the heart of the Meatpacking District is still a go-to, and of course the Skylight properties host shows, from Clarkson Square to Moynihan Station. Spring Studios will play host to some big shows, such as Michael Kors and Industria Superstudio in Meatpacking will also be the venue of choice for a few designers.
As almost a throwback to days of yonder, Moncler will be showing at Lincoln Center, as will Tory Burch. The irony–and novelty–of traipsing to the Upper West Side will certainly not be lost on the fashion set.