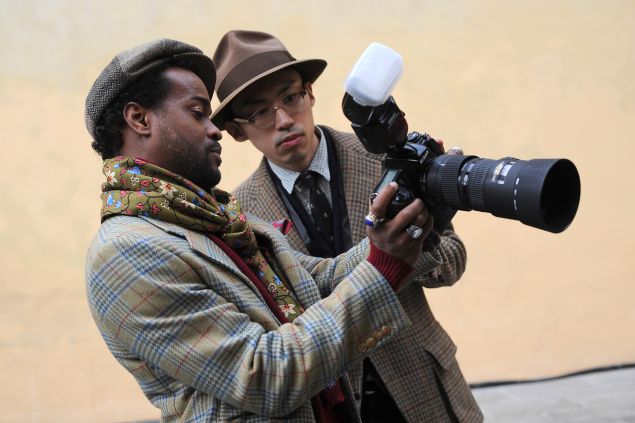 Twice a year, the streets of Manhattan are met with a frenzy of photographers, editors and fashion's new "It" girls for New York Fashion Week. Rapid clicking shutters of dozens of DSLR cameras provide a racing pulse for the city streets-turned-catwalk, hoping to capture a moment that will find its way to Instagram or a glossy magazine spread. Everyone in attendance is ready to be photographed at any moment. It's understood that if you're attending Fashion Week, you are there to be seen.
It's has become an intriguing dance between the photographers searching for the perfect shot and the street style stars who owe their careers to them. "Photography is a big part of my blog, my career and my brand," says style blogger Natalie Suarez of NATALIE OFF DUTY. "With great photography, you can make a two-dollar top look like a million bucks." Style blogger Charlotte Groeneveld of THEFASHIONGUITAR believes fashion is 100 percent dependent on photography. "For me, it's everything. It's how I share my brand and it's what gets the attention of other brands, creating opportunities for working together."
In the years since street style's rise, the relationship between style stars and fashion photographers has strayed from its roots of spontaneous candid shots. Fashion magazines' interest in street style shots played a significant role by changing the focus from style to celebrity, preferring shots of the pop culture elite in recognizable labels. "It's become a prettier, more romanticized form of paparazzi," says New York based photographer Melodie Jeng.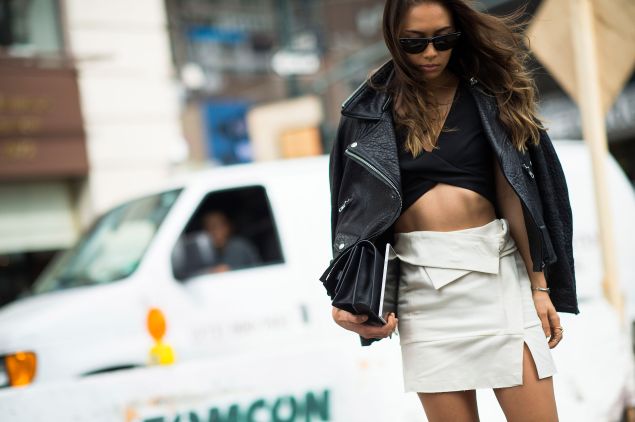 This new world of fashion photography has some photographers refusing to adapt to the updated norms of the industry and pining for the slower paced coverage of years before. "Many photographers are looking to shoot models, but I'm looking for people with style—famous or not," says photographer Kamel Lahmedi of Style & the City. For Karl-Edwin Guerre of Guerreisms, it's about staying true to a vision and refusing to join the paparazzi mentality, "Some people are surprised I shoot in a suit, but I can wear a suit because I don't run after people." There is also a desire to maintain the artistic quality of fashion photography and abandoning the title of "street style photographer" completely. "I'd rather have an image in my personal style than to compromise it," says Adam Katz Sinding of le 21eme. "I'm not interested in being the first to disseminate my work."
For others, the crazy demands of shooting street style are simply what is necessary to get the coveted photo. "I know the shot I want and I'll go after it," says photographer Tim Regas of PhotoMezzo. "I've ran with models from backstage down into the Paris Metro to finally get the shot. Yes, they think it's crazy." The immense crowds have forced many photographers to adapt in order to avoid getting the same shot as everyone else. "I'll sneak down the street and try to get unique shots away from the other photographers," says Mark Iantosca. "You have to stay on your toes, constantly paying attention and anticipating which direction people will enter or exit."
Though snapping the various street style personas comes with long days, very little sleep and a variety of motives, the photographers of street style return every season to capture the spectacle of Fashion Week. From outlandish ensembles to sophisticated details—we see it all through their lenses.