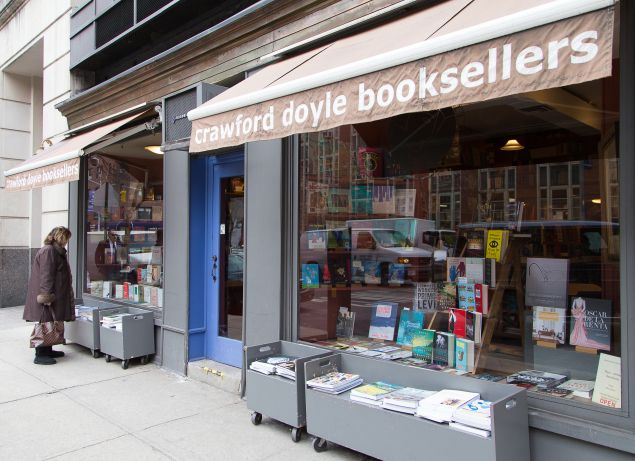 In this age of Kindle and Nook, when used book stores are rapidly disappearing and real estate is at a record premium, one might assume that the world of rare book collecting should be declining as cemetery plots fill up.
But in reality, a rich field of rabid book collectors remains.
"It's not just old farts," said John King, a used and rare bookseller in Detroit. "One generation passes on while another emerges and starts collecting. My business hasn't dipped."
Rare and antiquarian books is a broad category, encompassing manuscripts, medieval handwritten pages that were bound at some later time and the first printed books to first editions of classic fiction and nonfiction, and even some contemporary publications.
The first book in the Harry Potter series, Harry Potter and the Philosopher's Stone, appeared in England in 1997 in an edition of only 500 copies, said Richard Austin, head of the books and manuscripts department at Sotheby's (it was published the next year in the United States as Harry Potter and the Sorcerer's Stone). "The print run was small, because no one knew it was going to be the sensation it turned into. In good condition, one of those early copies would sell for $30,000-$40,000."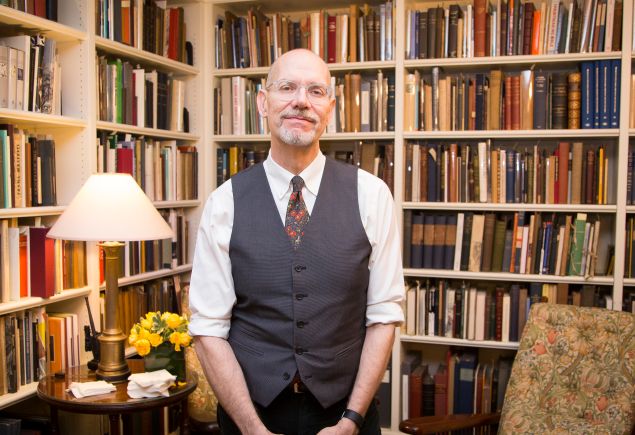 There is a canon of books that is most sought after by the most serious book collectors. These are the volumes listed in a publication based on a 1963 British exhibition titled "Printing and the Mind of Man," which identifies 424 books, starting with the Gutenberg Bible and ending with a compilation of Winston Churchill speeches, that are said to have influenced Western civilization. (It includes writings predating Gutenberg, such as those by Aristotle, Dante, Homer and Plato, which were published in book form later.) Among the books that made the cut are Aesop's Fables, Lewis Carroll's Alice in Wonderland, Voltaire's Candide, Thomas Malory's Morte d'Arthur, Thomas More's Utopia and Cicero's Discourse on Old Age.
The exhibition catalogue and a subsequent 1983 printing have themselves become collectible books, available on Amazon and from rare book dealers. "PMM books, as they are called, have an exalted status," said Tom Lecky, head of books and manuscripts at Christie's. "We make special note when we obtain one of those consignments."
The PMM is a male club, to be sure—the canon at its most hierarchical and traditional. The only reference to women authors is with reference to males who are included. So, Jane Austen's dedicating her novel Emma to Sir Walter Scott is noted in his inclusion for Waverley, the first of 40 or so of the Waverley novels he published starting in 1814. Waverley, we read, "has become the progenitor of the historical novel throughout the world," while Austin's book might only be notable for still being known to this day. George Eliot turns up, not for her own work, but as translator of David Friedrich Strauss' 1835 Jesus without the Myths from German into English in 1840.
Among the most prized books are original edition copies of Charles Darwin's 'Origin of Species.'
O.K., so we all knew the canon was formed at a less politically correct time. Hitler's Mein Kampf made the cut in 1925, the same year as Einstein's New Theory of Gravitation, which was also included. Plenty of scientists (Copernicus, Fermi, Galileo, Planck, Rontgen), world leaders (Woodrow Wilson for his 1918 Fourteen Points and Lenin for his 1902 What is to Be Done?), ancients, Renaissance men (Machiavelli, Vasari) and more modern types (Darwin, Freud, John Maynard Keynes, Le Corbusier, Marinetti, Schoenberg) all receive recognition for their history-changing published writing.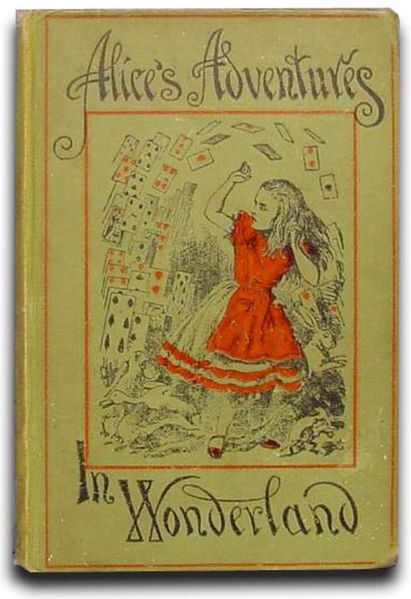 Chaucer isn't included (although the Chaucer Society is); nor is Boccaccio, but Shakespeare, Goethe and Coleridge are. Jeremy Bentham (Utilitarianism), Jean-Jacques Rousseau (The Social Contract), Adam Smith (The Wealth of Nations) and Oswald Spengler (The Twilight of the West) offer their prescriptions for the world, as does our nation's Declaration of Independence.
Richard Austin said that among the most prized PMM books are original edition (with original bindings) copies of Charles Darwin's Origin of Species ($100,000-plus), Adam Smith's Wealth of Nations ($100,000-$120,000) and "first folios" of Shakespeare ("multiple millions"). Both he and Mr. Lecky noted that some buyers, such as doctors and scientists, may collect in their professional fields, although other buyers pursue their own interests, such as the first voyages around the world (Sir Walter Raleigh's writings) or they just may want to own a book by Copernicus even if they don't know a word of Latin.
Of course, inclusion in PMM does guarantee the highest sale prices. Among the volumes at the highest price points of the rare book market not listed, are an unbound compilation of scientific writings by Leonardo da Vinci (Codex Leicester), which was purchased by Bill Gates at Christie's in 1994 for $30.8 million, and a four-volume 1827-38 Birds of America by John James Audubon that sold at Sotheby's London in 2010 for $11.5 million (£7.9). The Gutenberg Bible is in the PMM canon (a 1450s Gutenberg Bible sold at Christie's in 1987 for $5.39 million), but failure to be included has not dimmed interest in James Joyce's 1922 Ulysses (a copy sold at Christie's for $460,500 in October 2002).
On eBay, you can develop an entire collection in one day.
More recent books have become classics and collectors items outside of PMM recognition, as well. A first edition of J.D. Salinger's 1951 novel The Catcher in the Rye reached a high of $23,750 at Sotheby's in 2014, which is still quite a bit less than the $156,500 paid at Sotheby's in 1999 for 14 letters that the author sent to his much younger lover Joyce Maynard back in the early 1970s. Even newer published material has sold well that has shown up at book fairs, such as flyers and newsletters from the Arab Spring of just a few years ago and self-published magazines of the punk rock offshoot Queercore, and other "ephemeral items like that," according to Susan Benne, executive director of the Manhattan-based Antiquarian Booksellers Association of America. It may not be antiquarian yet, but this material is rare (although it sells at lower prices than some other, older items).
"Typically, rare book buyers tend to be middle-aged or older readers," said John Doyle, president of New York City's Crawford Doyle Booksellers, which sells new, out-of-print and rare volumes and is a member of the Antiquarian Booksellers Association of America. "They are reminiscing about books that impressed them as children."
Are rare book collectors actually readers of the books they buy? Rebecca Romney, manager of Bauman Rare Books in Philadelphia, said, "People who buy rare books are not buying them to read them. They are buying them as a sort of emblem."
Not everyone fits that description. Cynthia Griggs Fleming, a history professor at the University of Tennessee at Knoxville who collects books on both Detroit's automotive history ("I love cars and am particularly fond of Buicks") and the city's African-American population, said, "It is a crime to sit a book on a shelf and not read it. A book isn't a museum piece. There is wisdom in the pages." Gerald Kaminsky, an estate attorney in Detroit who has amassed a collection of books about American presidents, said that "I collect what I like to read, and I do read what I collect."
Quite a few brick-and-mortar sellers of rare books expressed concerns about the Internet, of course. "On eBay, you can develop an entire collection in one day," said Steven Clark, a real estate developer in Livonia, Mich., and a collector of old maps and science books from the 18th century. (His collecting also includes 10 strands of Abraham Lincoln's hair and "a rock from a pond where Lincoln almost drowned as a boy.") "I'll go to a bookseller when I can't find something another way."
But perhaps surprisingly, technology hasn't sounded the death knell for book collecting, Mr. Lecky said, noting that Christie's four to eight annual sales have remained consistent over the past five or 10 years ($45.2 million worldwide in 2014, $30 million in 2013, $47.5 million in 2012, $20.28 million in 2011 and $24.78 million in 2010). Sotheby's also has reported a consistent level of international sales over the years: $77 million in 2014, $82 million in 2013, $70 million in 2012, $62 million in 2011. The ups and downs between one year and the next reflect notable consignments more than greater or lesser interest in this collecting category, according to spokespersons for both auction houses, although it may be true that growing scarcity is raising prices for certain sought-after volumes and not a growth in prospective buyers.
Technology may, in fact, encourage rare book collecting, as buyers are able to locate and acquire sought-after books online more quickly and efficiently than if they browsed one place after another. "I've put together two or three collections that I wouldn't have been able to assemble as comprehensively and in such a short period of time without the Internet," said Eric Holzenberg, a collector of books on architecture and the decorative arts, as well as director of New York City-based The Grolier Club.
The challenge for the field of book collecting is that it may seem like an early generation's pastime. The Grolier Club "tends to be an older organization" in terms of the age of its members, Mr. Holzenberg said. "It helps to be retired and have extra money."