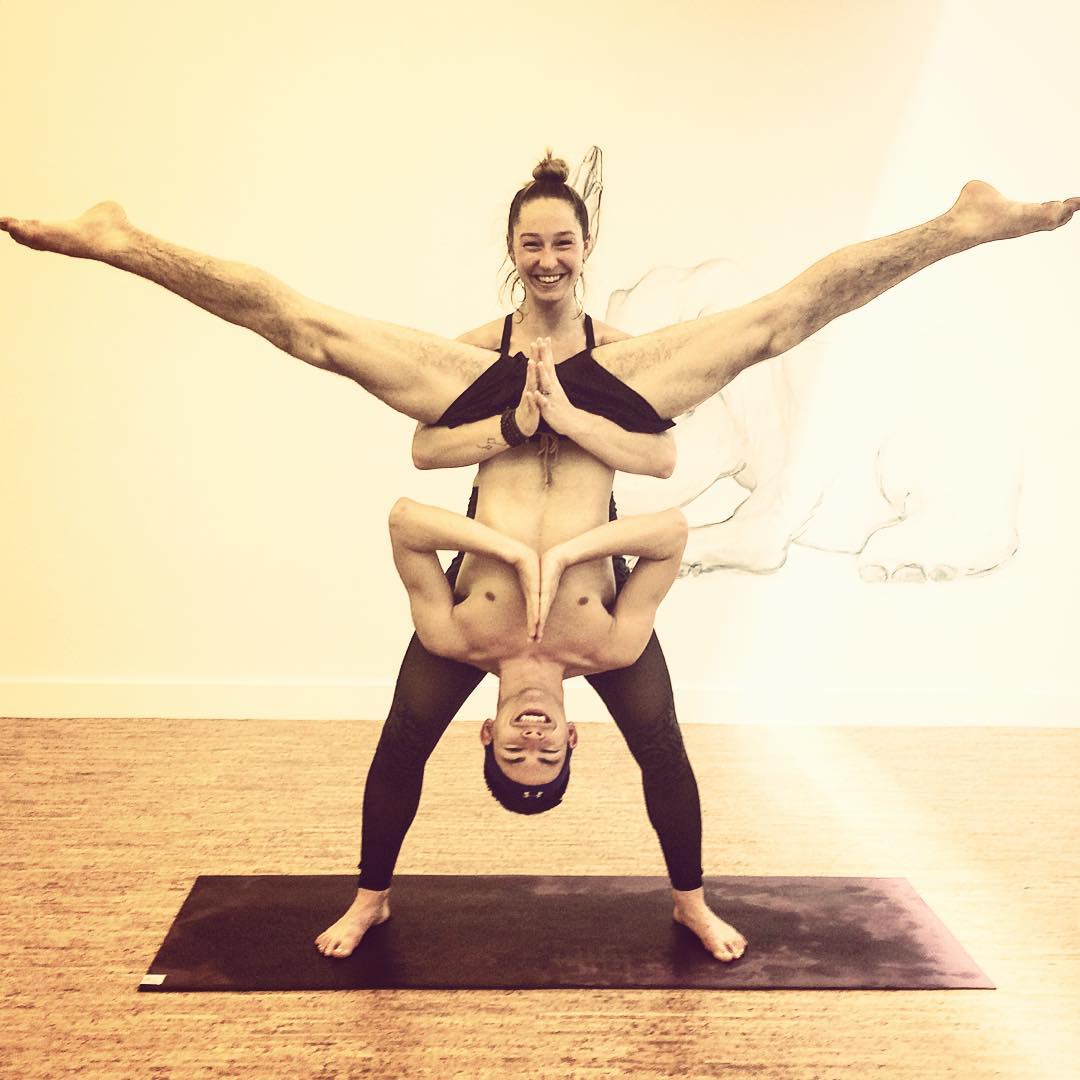 ClassPass offers a plethora of classes; unfortunately, sometimes new gym-goers can get stuck in especially intensive workouts without the necessary preparation. On the other hand, they can also end up in restorative yoga classes channeling childhood nap time when they're looking to work up a sweat. With everything from trapeze time to pole dancing offered on the app, it can be difficult to ascertain the studios truly worth visiting. Sam Wong, a dancer who is trained in modern, contemporary and ballet, cancelled his gym membership to join ClassPass, where he prefers the community and the variety. After joining, he began reviewing the most inventive classes around the city, unafraid to try anything.
Mr. Wong's Instagram account, Class_Rate, and blog, aim to end the sense of mystery surrounding studios by updating his followers with honest reviews of the most difficult and original classes. Mr. Wong, a self-described 'city kid' even used the app to learn how to swim. He spoke to the Observer about his weirdest work outs and favorite trainers.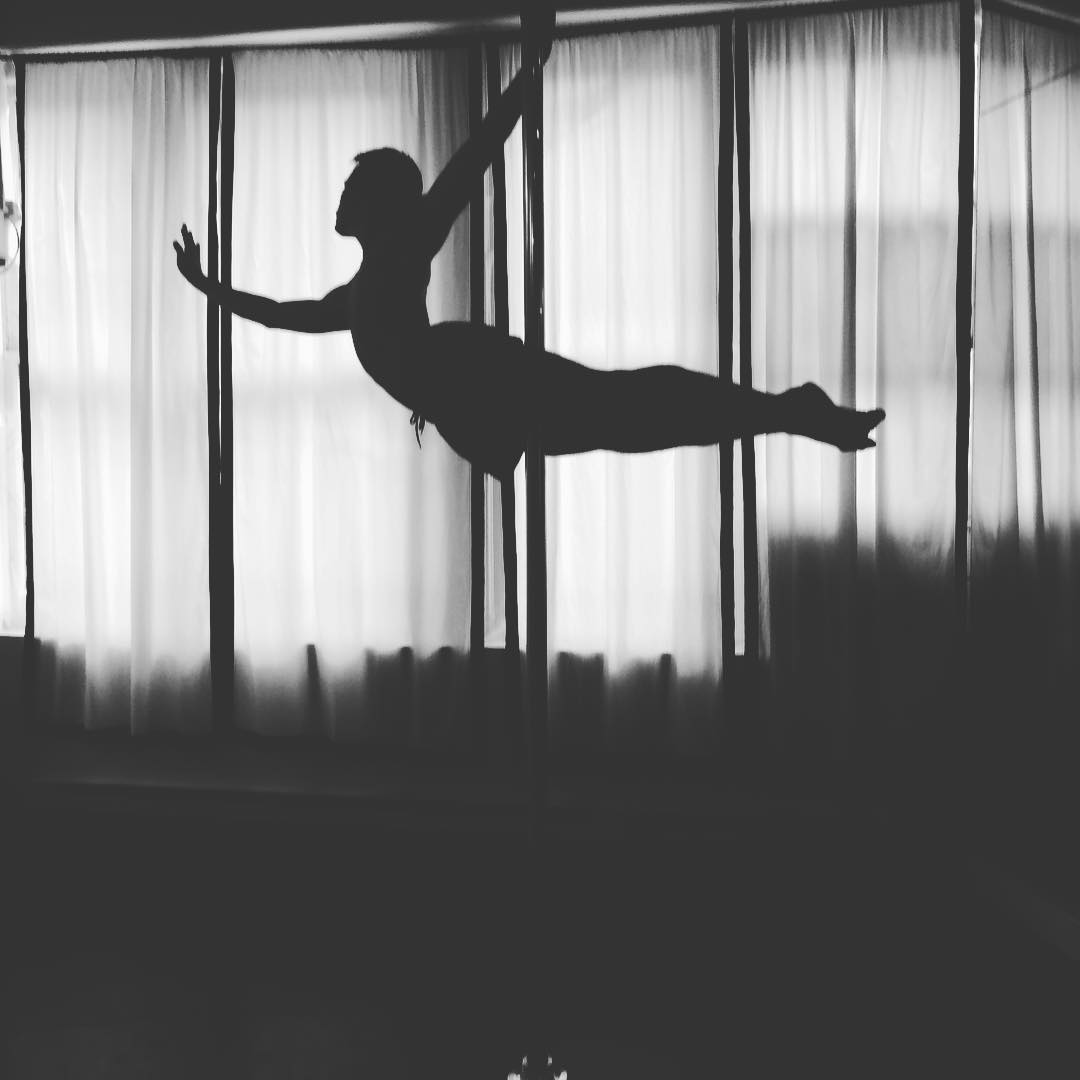 What has your favorite work out been? Teachers like Michael Tosto at Title Boxing NYC or Sean Wright at Crossfit Concrete Jungle are what turn a really good workout into a really great workout. Getting to learn gymnastics at Chelsea Piers, Flying Trapeze at STREB, or Pole Dancing at City Pole has been an unreal experience, and these are things that I can actually market as a dancer.
Do you repeat classes, or are you always trying to find new ones? I always hit my maximum of three classes in a month at Barry's Bootcamp, Broadway Dance Center, Modo Yoga and Title Boxing. If I always stuck with just the same places, I would never have tried things like underwater running, breakdancing or trampoline workouts!
What classes helped you learn how to swim? I could tread water and to the basic strokes that kids learn, like the dog paddle and the breast stroke, but really didn't know what I was doing. A friend told me about this place on the Upper East Side called Penguin City Swim that offers beginning swimming lessons to adults. It was funny watching 5-year-olds next to me in a different lesson freestyle with great form, but I had a really great time and I've been back a couple of times to keep learning.
What has the hardest workout you've done? Tone House and Brooklyn Bodyburn are tied for the hardest workouts in the city. You walk into Tone House and you feel like you're about to compete in an epic showdown (because you are). They do the most continuous intense drills out there and I consistently have seen people walk out in the middle of class because it's too much for them. Brooklyn Bodyburn, on the other hand, looks harmless from the outside. You walk into a comfortable looking studio with a number of megaformers (think your regular pilates machine's evil cousin) lined up, and you do small movements on a platform with slightly weighted cables. These small movements and the machine are designed to make your whole body shake continuously and will have you immediately questioning how anyone can get through these workouts without stopping. I have to mentally prepare myself before going to either of these places, but have never regretted a work out at either.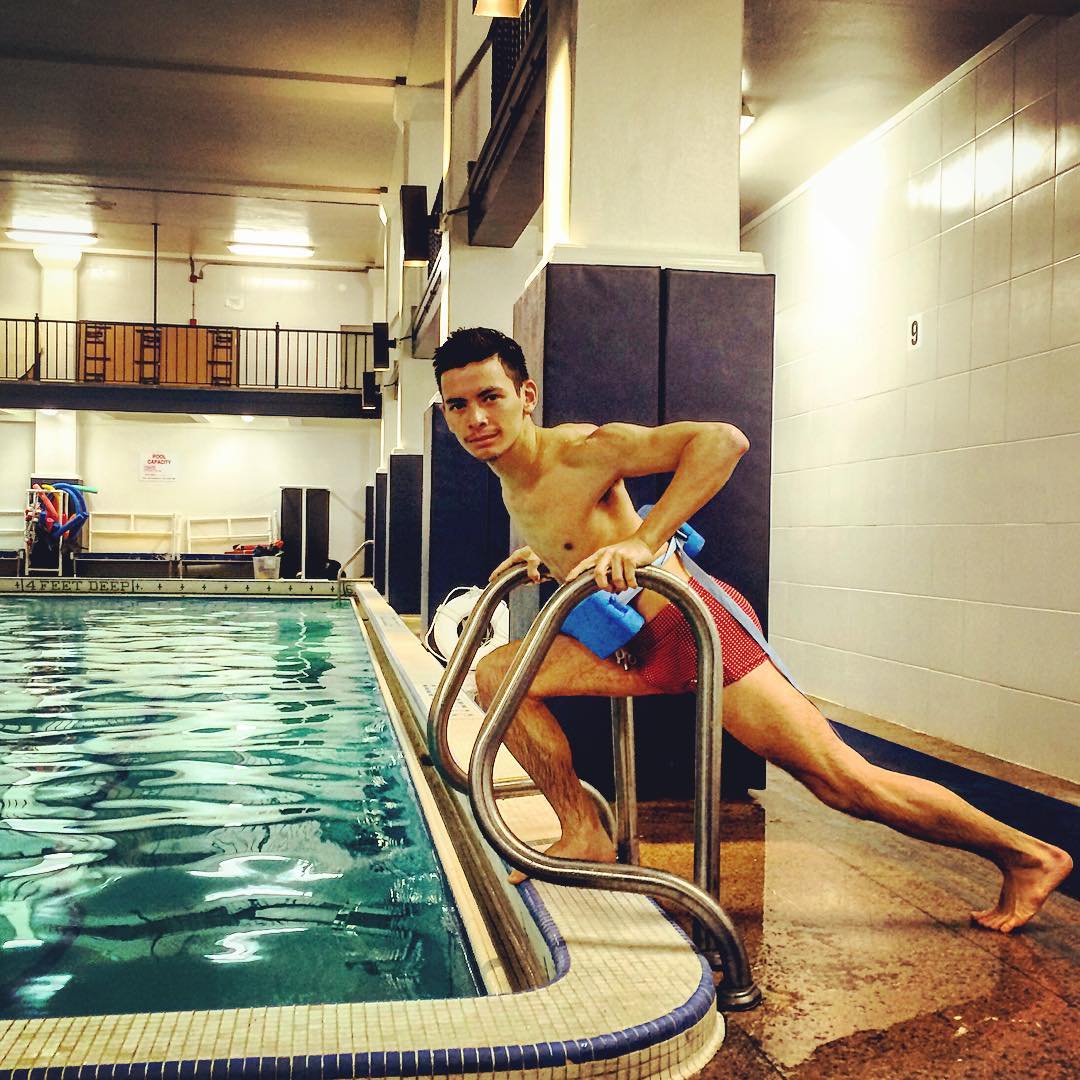 What was the most unique workout? Flying Trapeze at STREB in Williamsburg is unique. So is RJ Valentin Deep Water Running, where you wear flotation belts and run in place in the deep end. You can go ice skating at Chelsea Piers. Brooklyn Zoo is a giant indoor parkour playground, and that was a new experience I haven't found anywhere. Deep House Yoga at Verboten, a nightclub, was a yoga class like no other.
Have you ever injured yourself during a class? I did injure myself at Tone House once. I gave myself what the doctor called an "exercise headache" that lasted for a good two weeks.
What kind of experiences have you had posting about the different studios? It's telling to see what studios will take the time to repost photos or even just comment back when people post about them, and which don't acknowledge a review at all. It shows which teachers and studios are looking to build a community of people who come to class and which are just interested in the in and out of customers coming through to make money.
Tell us a little bit about the sense of community at these classes. I've actually had the chance to take class with people I've met through writing these reviews. I've heard some people say that you lose the sense of community you have at a gym when you sign up for a service like ClassPass, but for me it's been the exact opposite. I barely felt that community when I belonged to a gym, and since joining ClassPass and writing about these workouts, I've felt such an overwhelming sense of community of all types of people who will go anywhere for a great class.