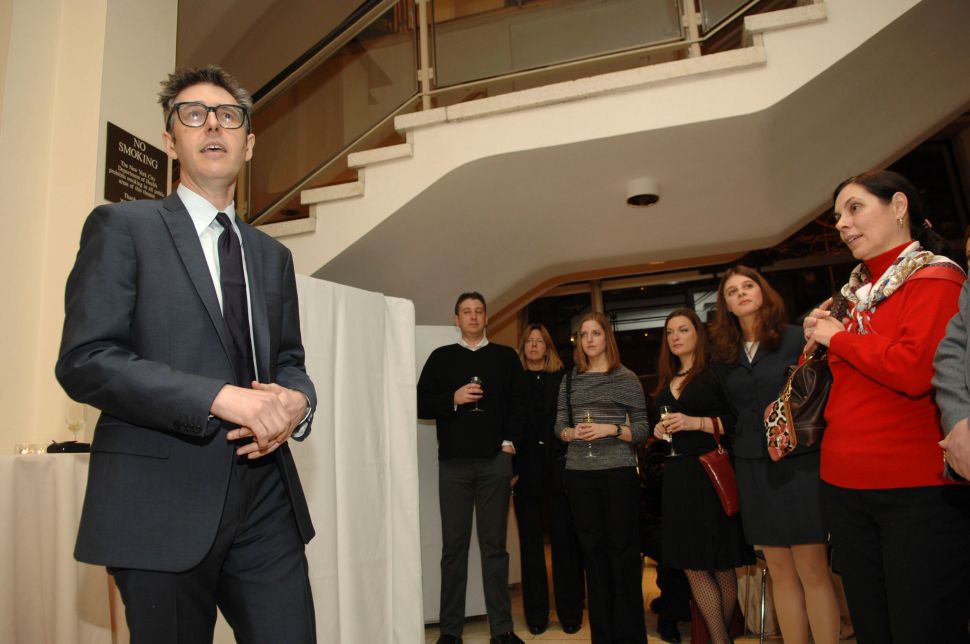 Last night I was listening to OG podcast, Planet Money, and my favorite member of the team, David Kestenbaum, the physicist, came on and started talking about how he is a fan of Marvel's Agents of SHIELD. It was only a few sentences late in the show that moved me to share it, but I didn't have a good way to guide my Twitter followers to that particular spot:
[protected-iframe id="baee561fe9fb78a42e7efd21d2284836-35584880-79214703″ info="//platform.twitter.com/widgets.js" class="twitter-tweet"]
It is nearly impossible to share favorite quotes from a podcast. Clammr has taken a stab at it, but it's not easy to get a precise selection. Fear not, lovers of intimate aural experiences, This American Life is working on the problem, with support from the Knight Foundation.
Can they fix it? Well, Ira Glass and his team breathed new life into radio when the show launched in 1995. Then, it brought attention back to the decade old medium of podcasting when it launched Serial. In fact, those two shows are the first and second most popular podcasts in America. Now, though, they are moving into a whole other area: the medium's underlying technology. Can they fix that, too?
Described in this post from the foundation, which says it will be "a podcast sharing and sound editing tool that will allow listeners to snip short selections of audio, convert them into video with word-for-word transcription, and share them on social media." That's all we know about the product at this point.
This American Life declined to comment further for this story, so all we can do is speculate. The reference to "transcription" in there is encouraging, though. The best way to get a precise selection to share segments of podcasts would be to allow users to select text that's synced with the sound file. We've already covered a startup in Spain that has demonstrated that automated, synced transcripts are workable at a useful level, but the team behind it hasn't taken on the sharing problem yet.
One other encouraging note from this announcement is that participants went through a workshop on user oriented design in Pittsburgh, led by the LUMA Institute. That approach challenges creators to verify their hypotheses about the right way to solve a problem against feedback from normal people trying it out.
Stephanie Foo is the project lead, according to Knight's website. Podcast fans may know her from one of Reply All's most provocative episodes, "The Fever." We will look forward to seeing what she and her colleagues come up with. Considering the team's standards, they won't release anything if it isn't at immediately delightful to users.
Let's hope their effort means that the next time Mr. Kestenbaum gushes about superheroes on the mic, the tool will make it a cinch for me to revel in it.
Correction: This American Life is no longer using the name "Clipper" for this project, which we mentioned in a previous version of this story. Updated February 23, 2016 1:47 PM.