It's no secret that "bespoke" is buzzing, whether it's a mascara bar or a Birkin bag. People want more personalized clothing, and new start ups are allowing customers the opportunity to customize everything from denim to sneakers. The new craze is a step up from the NIKEiD program popular a decade ago, but there are still strides to be made before everyone is wearing a custom wardrobe. Of course, you could always have a tailor sew one for you; but if that sounds like too much of a commitment, you could become an amateur designer and use a website to create a custom look.
Trend forecaster Romney Jacob told Observer, "Anything bespoke, or customization in general, is such a huge trend. That's why it's so hard for Abercrombie, because you don't want to look like everyone else." The personalization trend can also be seen in futuristic models at Pratt's Coded_Couture exhibit, where coding personalizes fashion to an extreme level.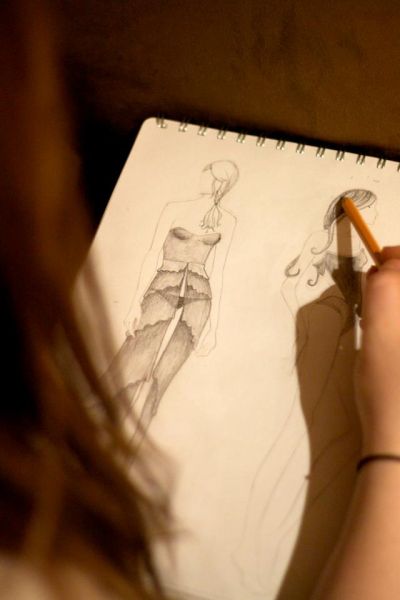 Customization is catching on, with some start-ups offering intimates only. One such brand is Impish Lee, offering bras, nightwear and loungewear Olivia Pope would approve of. There are approximately 30 trillion possibilities on the site, using 50 different fabrics and 25 designs. They offer sizes from 28A to 40J, with a calculator to figure out your size.
The Observer spoke with Noelle Ventresca, the co-founder and Chief Executive Officer of Impish Lee, to discover what goes into creating bespoke intimates.
How did you decide to focus on intimates? There's nothing quite like the silent joy that comes from feeling beautiful underneath your clothes, even when you're the only one that knows. We wanted to give our clientele the ability to be a part of the creation, so providing many silhouettes and garments to choose from appealed to us.
What did you learn from starting with Etsy, then moving to Urban Outfitters? It was a great way to get familiar with the process of production, but I also came face to face with the complexities, and downfalls, of mass production: the waste of materials, the constant search for what will be "on trend," which translate to lots of guess work for designers, and all of the excess product that's discounted and eventually discarded.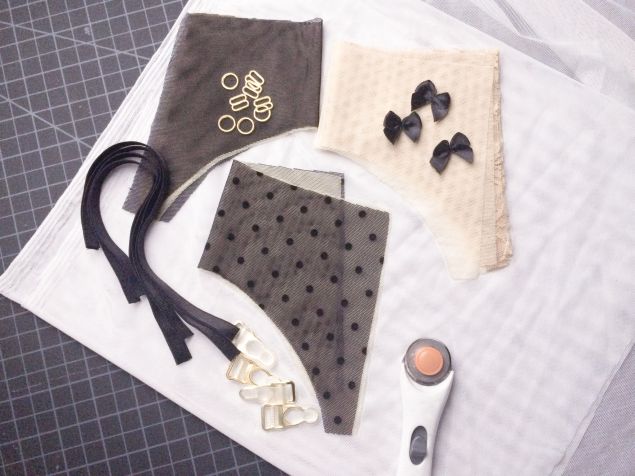 Why did you decide to offer loungewear as well? We wanted to offer pieces that gave the most variety. We wanted to idealize a "lazy Sunday" where you curl up in something beautiful and comfortable and drift off.
Who do you see as your customer? Our customer is a woman excited by the experience of using a design platform to bring her own aesthetic to life. She wants something that is made for her specifically, something that perfectly fits her personal style and size.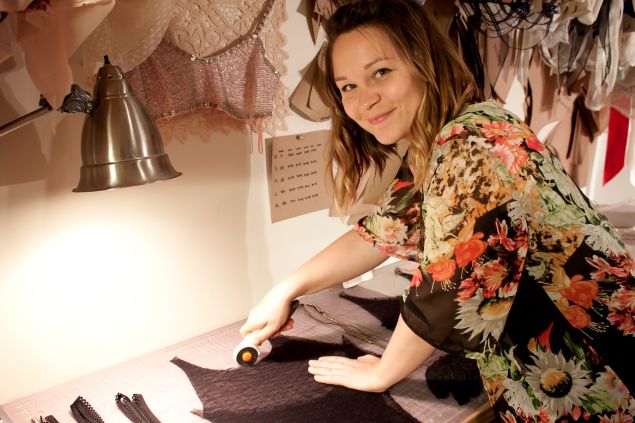 What have the most popular designs been? Customers are raving over our underwire bras and bralettes, mainly because we offer a very specific sizing guide that accurately solves the bra sizing conundrum, as well as such a large, and ever-increasing, availability in sizes. Most women don't know their right size, have been wearing the wrong size all their life, or least have at some point found it difficult to find what they want in the right size.
Why do you think so few companies customize lingerie? I believe it's due to the complexities of manufacturing on a one-of-a-kind basis, as well as creating patterns for such a large size range. Pattern making is very expensive, but we were able to do the work ourselves. And since we are a startup, we were able to implement a unique production line and set up our studio to support one-of-a-kind work.