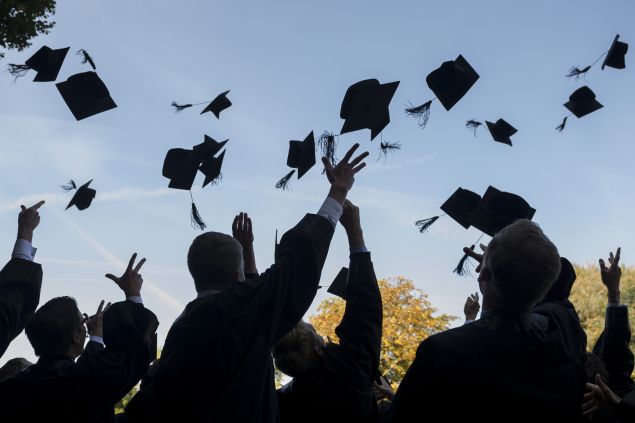 According to mobile tutoring app Mentored, one-on-one tuition is still the most effective teaching method.
"We joke that Alexander the Great would have only been Alexander the so-so had he not been tutored by Aristotle," Mark Yosowitz, president of Mentored, told the Observer in a recent phone call.
This belief isn't solely based on the practices of Ancient philosophers. Mr. Yosowitz explained that he was inspired by the studies of educational psychologist Benjamin Bloom, who in 1984 discovered that 98% of students educated on a one-to-one basis were able to perform two standard deviations better than their peers taught in conventional classrooms.
The app, which launched last Spring aims to "change the playing field," Mr. Yosowitz said, by democratizing the learning experience for students of all ages and social backgrounds. "[And it's] a super convenient platform" he added.
For want of a better description, Mr. Yosowitz likens Mentored to Uber, in that through a few swipes of a smartphone a student can be instantly connected with a teacher for a 20-minute teaching session, or even just to quickly go over a Math problem.
At the center of the app lies the student teacher relationship. Upon signing up, the user is matched with a mentor according to grade level and subject matter. Communication during a teaching session is done via chat, and photographs of homework assignments can be shared and collaboratively worked through. An integrated Whiteboard can also be smoothly pulled out from the chat, allowing diagrams and math equations to be swiftly drawn up, while group chat enables multiple mentors to enter into a session and audio communications is also available.
Much like Uber, at the end of a session both parties are rated and feedback is given, after which the relationship can either continue or the student can choose from other recommended mentors. To do lists can also be set up, breaking down intimidating subjects into bite size chunks. Once a task is successfully completed, a student is treated to a personalized message of congratulations from their mentor.
Through this kind of positive reinforcement, Mr. Yosowitz said he wants Mentored students to develop an "addiction to learning."
At $7 a session, users currently include students with middle schoolers, high schoolers and college freshman. Since its launch, Mentored has received about 4,000 mentor applications, of which 400 have joined the network—from professional teachers and graduate students looking to supplement their income, to volunteers. Vitally, Mr. Yosowitz described the recruiting process as "rigorous," requiring interviews and background checks. Every action made in a teaching session is also recorded, enabling "supermentors" to provide regular appraisals to their employees.
In addition, Mentored recently partnered with Prep for Prep, a 40-year-old nonprofit that prepares gifted students of color with the opportunity to attend elite independent and boarding schools throughout the North-East of America. The partnership provides kids enrolled in the Prep program free access to Mentored teaching sessions.
Yet Mr. Yosowitz sees the app eventually going beyond conventional education, with some organizations already expressing interest in using the platform as an accessible means for professional development and training.
"We have an un-tapped resource of educators throughout the country," Mr. Yosowitz explained. Through technology, he hopes, this resource can be mined to "improve society."