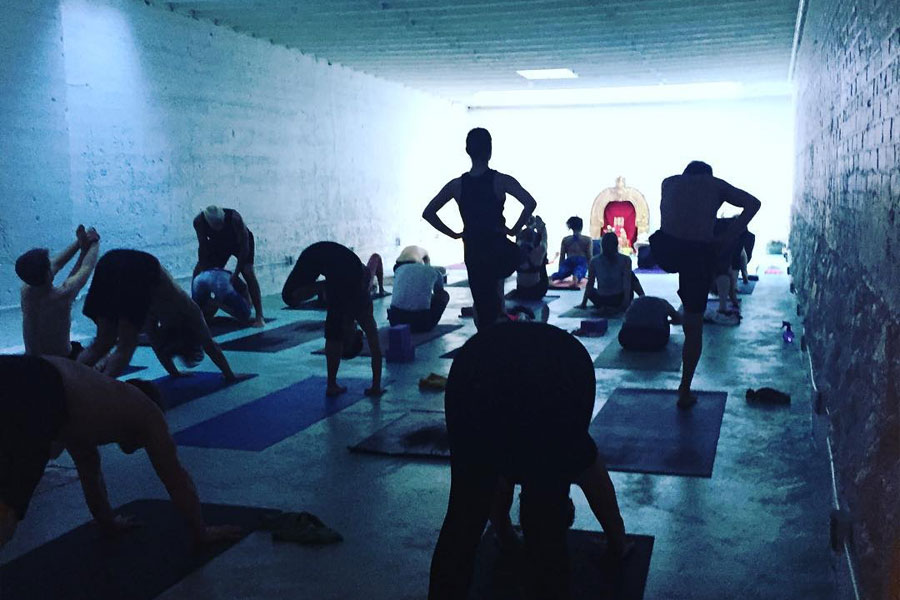 Brooklyn Yoga Club is the latest Goop-approved workout space, but it's much more than just a drop-in yoga class. It's both a yoga school and collaborative workspace in a Brooklyn townhouse, aiming to encourage community building. In a world where people try different class daily based on their location, it makes it much more difficult to get to know instructors and classmates. At the Brooklyn Yoga Club, it's about spending more than just an hour in a single yoga class.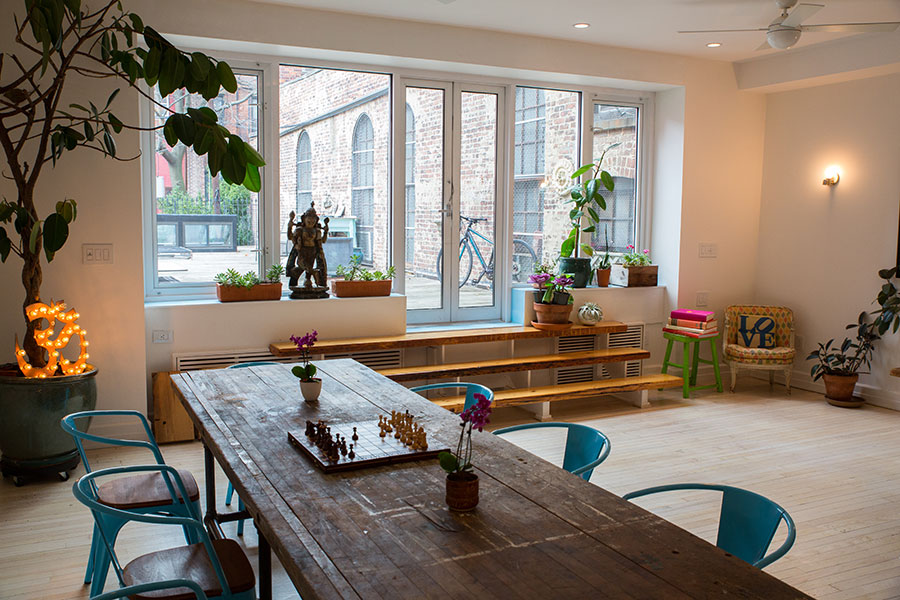 Each floor of the townhouse houses a unique activity. There's a yoga studio, library, café, and outdoor deck, with guitars, a chess board and a turntable. There's even a kitchen, co-working space and B&B for visiting students and teachers. Brooklyn Yoga Club is Gwyneth-certified, so it's entirely possible she'll be staying in there, especially given how much she enjoys Air Bnb.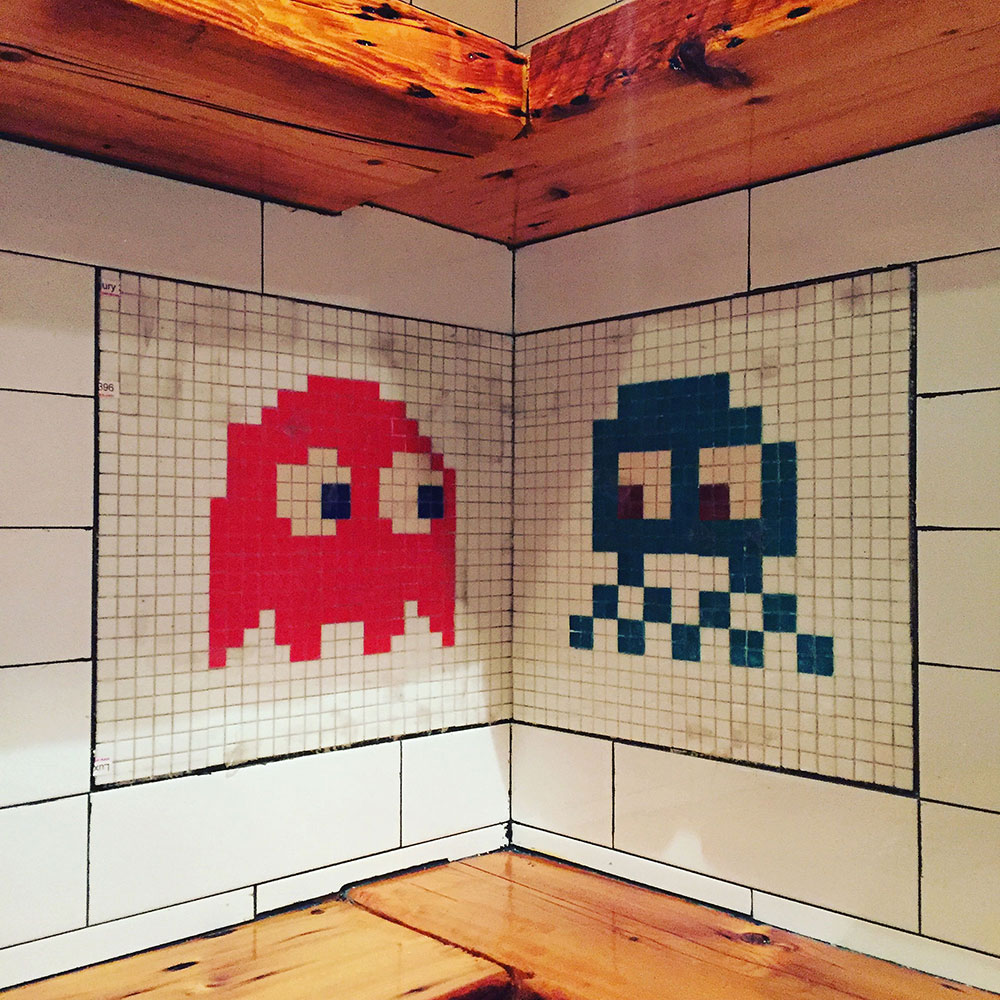 Yoga teacher Eddie Stern and his wife Jocelyn opened the Clinton Hill studio on January 7 to expand, after starting their school in 1995. The Observer chatted with Mr. Stern to learn more about his latest collaborative spot.
How did you decide to have a work space and B&B within the space? We wanted to see if we could build a school that integrated both the needs of our inner and outer lives. So we asked, what are the things that we should offer to people to help support them living a balanced, happy, fulfilled life? Our list was pretty simple. We think it's important to do some type of introspection each day, like meditation, some type of exercise, like yoga, nourishment, addressed by cooking classes and in the cafe, some social life, through building community and holding events, and a peaceful, productive work atmosphere. The B&B came about because we had an extra room to play around with.
What kind of events do you plan on hosting within the space? Our events are going to be a pretty big cross-section of cultural offerings. My sister, Amanda Stern, is going to host her Happy Ending Reading and Music Series here, the Consciousness Hacking team will bring their mix of tech meets science meets consciousness meet-ups, author Hooman Majd will lead discussions. I lead weekly yoga theory classes starting in March.
How would you describe your yoga classes? We are [a] fairly traditional Ashtanga Yoga school, but will be holding lots of intro and all-level classes. In the morning we teach everyone in an individually oriented way because people have to practice at different paces depending on their needs, age and goals. So we assess what those things are, and then teach accordingly. The afternoon and evening classes are group classes.
How have the different floors of the town house helped form a community both in and outside of classes? Since each floor is dedicated to a particular theme, as you move from floor to floor you get to experience the different things that are going on. It's a natural progression. There are a lot of places that are doing similar things with work spaces and healthy food. What we are trying to do differently is make yoga and meditation the foundation of all our other work. Yoga practice is not a perk, or an add-on. It's a discipline and benefits accrue over time. Like writers need to write everyday, and artists need to paint or draw, yogis, or aspiring yogis, need to practice everyday, because practice is the thing that draws our creativity and potential out from within and leads to a fulfilled life.