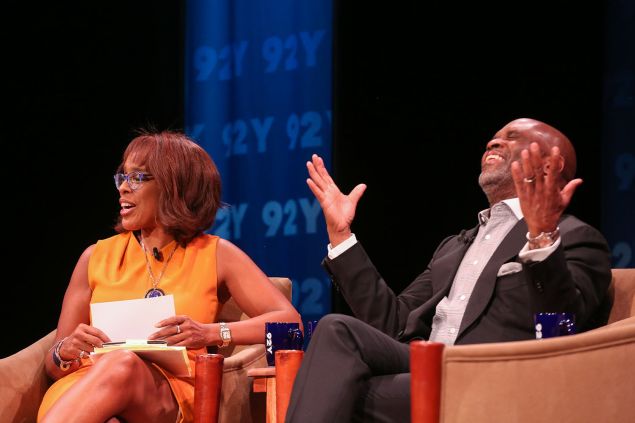 The acclaimed record executive L.A. Reid doesn't like to say if he's going to sign a performer until the last few moments of an audition.
"I really like the idea that when I finally do the reveal, it's life-changing," Mr. Reid, the chairman and CEO of Epic Records, a division of Sony Music Entertainment, told CBS This Morning co-anchor Gayle King last week in a talk at the 92nd Street Y. "If the answer is 'no,' I actually never give an answer."
Mr. Reid, a former judge on The X Factor, has people who deliver bad news for him, he said. But at the end of the talk, unprotected by his staff, he was forced to defy his rule.
"I came here to sing to you!" a woman near the front row of the auditorium yelled out to him, making her way into the aisle. The audience began to chatter as a visibly uncomfortable Mr. Reid politely brushed her off. A troika of security guards rushed in and escorted the aspiring chanteuse from the room.
"Man, that takes guts," said the pop star Meghan Trainor, who was also on stage. "I would never…"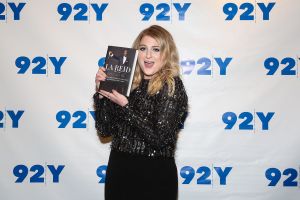 Ms. Trainor, who will release her new single, "No," on March 4, is Mr. Reid's most recent acquisition in a long line of smashing successes. In his new memoir, Sing to Me: My Story of Making Music, Finding Magic and Searching for Who's Next, which he co-wrote with the music critic Joel Selvin, the hitmaker details his development as a talent detective, with a few gossipy tidbits thrown in.
There is, for instance, the one about Michael Jackson, who, Mr. Reid writes, liked to laugh at videos of Prince messing up on stage. Mr. Reid also reveals one of the biggest mistakes of his career: He dropped Lady Gaga because he hated her demo. "I've been hot and I've been cold," Mr. Reid, 59, told the Observer in a phone interview hours before his appearance at the 92nd Street Y. "And here's the truth: right after hot, there's cold, and right after cold, there's hot."
Mr. Reid, in fairness, has been more hot than cold. His roster of signings includes Usher, Justin Bieber, Avril Lavigne, Toni Braxton, Pink and Outkast.
He is reluctant or perhaps unable to explain just how he knows he's found a star. "You want my sources?" Mr. Reid said. "Give me a break."
Mr. Reid, who was born and raised in Cincinnati (his given name: Antonio), began his career in the 1980s as the Jheri-curled drummer in the funk band The Deele ("Body Talk," "Two Occasions").
"Most people who work in the music business at some point in their life stared into the mirror with a brush in their hands, singing," Mr. Reid said.
Moving on from a career as a performer, he co-founded the Atlanta-based LaFace records, which he describes as a "mini Motown of the South," with the R&B musician Kenneth "Babyface" Edmonds. From there, he produced hits, nurtured talent and climbed the corporate ladder, with stints at Arista, Island Def Jam and now Epic, where he's worked since 2011.
At Epic, Mr. Reid said, he is particularly excited about developing the Swedish singer and songwriter Zara Larsson, as well as the Memphis rapper Yo Gotti. "The ones that have broken," Mr. Reid said, "they have one thing in common: They all had a hit song."
During the talk at the Y, Mr. Reid told the audience he can tell that singers are talented when they talk, by the soothing quality of their voice. "Is my voice musical?" Ms. King asked, inflecting her sentence so it raised and cracked at the end.
Mr. Reid paused for a moment, acting diplomatic. "You and I," he said, "have a lot a lot in common."