Either encounters between civilians and police have become more prone to violence or the public has focused on it more when stops go south. To better understand what is and isn't working in interactions between cops and the people, a team led by Stanford researchers is building a database of one of the most common ways a civilian comes face-to-face with a member of law enforcement: traffic stops.
"Though there is a lot of public concern about racial profiling in these stops, a lack of data has made it difficult to rigorously investigate this issue," Ravi Shroff, a research scientist at New York University and collaborator, says in a video outlining the effort. The team will release data on a projected 100 million traffic stops in the United States. As they go, it will also release analyses of that data, either as papers, journalistic accounts, visualizations and more. The work will be accelerated by the Knight Foundation News Challenge, which recently selected the project, called "Law, Order and Algorithms" as one of 17 new efforts it's backing.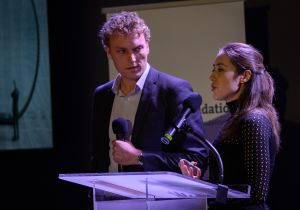 The team has been collecting data on traffic stops primarily through Freedom of Information Act (FOIA) requests. "This is the most time-consuming part of the project," Sam Corbett-Davies, a Ph.D. student in computer science at Stanford and collaborator, told the Observer in an email. "States vary widely in both the data they collect and their willingness to share it." It has data already from California, North Carolina, Illinois and Washington, among others, and hopes to have data from 40 states by the time the project ends.
As the team gets its system down, it hopes to post data to a site where people can search it and download it nearly as fast as the team behind the site attains it.
"The point is really to lower the barrier to access for individuals wishing to gain access the data—be it journalists, researchers, community members or law enforcement agencies looking to compare and contrast the effect of policies nationwide," Camelia Simoiu, a third collaborator and Ph.D. student in management science and engineering, wrote in an email. "We hope this will become the go-to place with comprehensive and up-to-date information on traffic stops across the United States."
In a way, it sounds similar to the story that led to the standardization of transit data across the country. When Google started working to incorporate public transit timetables into Google Maps, it led to a nationwide collaboration that created what's now known as General Transit Feed Specification (GTFS). All transit agencies built there databases in the same way, making it possible to build transit planning tools that could pull data from lots of transit systems.
SEE ALSO: Seven Urban Technologies Google-Backed Sidewalk Labs Might Advance.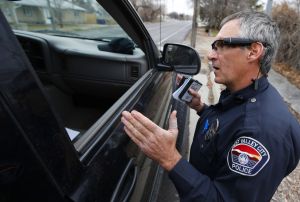 Could this traffic stops database yield a similar harmonization across police departments? "The data is definitely not standardized," Mr. Corbett-Davies wrote. "We'd love for our work to put pressure on departments to use a standard format, but judging by their reluctance to even share the data, I doubt that will happen soon."
John Bracken, a Knight Foundation vice president wrote the Observer, via a spokesperson, "Providing people with more effective, transparent ways to discover information through open, public data projects is essential to building a stronger democracy."