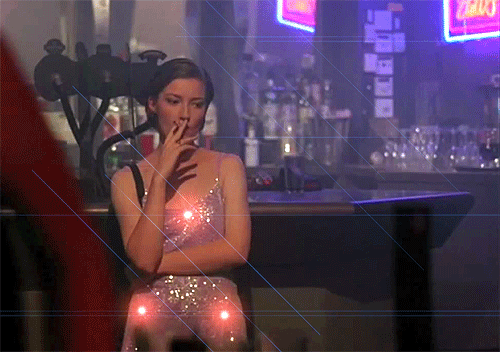 Twenty years ago, director Danny Boyle came along with his vision of the controversial Irvine Welsh novel Trainspotting and changed the face and perception of British cinema forever. No more would the UK film industry be associated with Hugh Grant or period dramas—Great Britain was suddenly gritty Britty.
Taking its cue from Tarantino's Pulp Fiction, the Edinburgh-based film took sex and drugs with humour to a mainstream level, and endlessly working those box office cash drawers with its exquisite cast.
But what have this talented bunch been up to since 1996? Let's find out.
Ewan McGregor
McGregor's addict Renton came at just the right time for the Scottish actor; after Trainspotting, he moved into the big league. The following year came a lead role with Cameron Diaz in another Danny Boyle film, A Life Less Ordinary, and then just two years after that, he was Obi Wan Kenobi in Star Wars: Episode I – The Phantom Menace.
The Noughties continued to be a success for Mr. McGregor starring in diverse films such as Moulin Rouge!, Black Hawk Down, and completing the Star Wars prequel trilogy with two more outings as the Jedi. It's been a while since he's a had a hit—if you saw Mortdecai, you were one of the few—but with the live action Beauty and the Beast coming up, along with the Trainspotting sequel and, if the rumours are true, more Star Wars action, then the future looks good for the engaging Scotsman.
Robert Carlyle
Like his fellow countryman, Mr. Carlyle's talent got him to the top quickly. His role as the psychotic Begbie firmly planted him in the audience's consciousness but Robbie is a canny man and choose a varied and fascinating journey in the world of film. Within three years the actor starred in: Ken Loach's moving Carla's Song; mainstream hit The Full Monty (winning a BAFTA in the process); Antonia Bird's excellent Ravenous; and topping it off with the 007 flick, The World Is Not Enough, with a solid performance as a Bond villain.
It would be some time, however, before he would return to mass popularity, and did so on the small screen with a role in SGU Stargate Universe as Dr. Nicholas Rush and then more so in ABC's Once Upon a Time as the show's inimitable star, Rumplestiltskin.
Kelly Macdonald
Her debut as the sexually active fourteen-year old Diane (though the actress was actually nineteen at the time of filming) did not lead to the immediate big screen success and accolades her male co-stars earned. Notably, in 2005, Ms. Macdonald made a Golden Globe nominated performance in The Girl in the Café, from Love Actually's Richard Curtis, and then shortly after starred in the Oscar-winning Coen Brothers' No Country for Old Men.
More recently, the Scottish actress played Helena Ravenclaw in the final Harry Potter instalment, voiced Merida in the Pixar Scottish smash Brave, and finished four seasons on HBO's Boardwalk Empire with two Golden Globe nominations under her belt.
Ewen Bremner
The comedically pathetic Spud hasn't hit the heights we've seen so far, despite roles in blockbusters such as Pearl Harbor, AVP: Alien vs. Predator, Exodus: Gods and Kings, and reuniting with Ewan McGregor in both Black Hawk Down and Jack the Giant Slayer. 2017, however, should see Mr. Bremner back in the limelight with roles in the Trainspotting sequel and DC's Wonder Woman.
Ewen will also be seen as Sherlock Holmes in the drama series Houdini & Doyle, to air on Fox later this year. Speaking of whom…
Jonny Lee Miller
The English grandson of actor Bernard Lee (other wise known as M in the James Bond movies) didn't immediately hit the big time after his promise in Hackers and as Sick Boy in Trainspotting. He would be reunited with Carlyle for the comedy/action misfire Plunkett & Macleane but suffered from ill-chosen parts.
Thankfully, Jonny found a home in US television, with the titular role in ABC's legal comedy/drama Eli Stone for two seasons, the recurring character Jordan Chase in Showtime's Dexter and back to the spotlight as Sherlock Holmes in the CBS series
Elementary since 2012.
Lee Miller also created a splash with Benedict Cumberbatch in a stage production of Frankenstein in the UK, where both actors alternated between playing The Creature and Victor Frankenstein (which won him an him an Olivier Award).
Kevin McKidd
Famously, Mr. McKidd went on holiday after filming Trainspotting and missed out on the promotional photos for the film—hence why you won't find his character Tommy on posters or DVD covers.
Another Scot, Kevin has had a solid career on television and film and video games (providing his voice for Grand Theft Auto and Call of Duty). On the small screen, he's found particular success in HBO's Rome and as Dr. Owen Hunt in ABC's long-running Grey's Anatomy. Mr. McKidd has found mainstream success providing his voice for Pixar's Brave (along with fellow Trainspotter Kelly Macdonald), Star Wars: Rebels, and a memorable dinosaur in Toy Story That Time Forgot.
Peter Mullan
Since his role as drug dealer Swanney, Mr. Mullan's career has been eclectic and engrossing. As an actor, he impresses wherever he shows up, be it "art house" films such us My Name Is Joe or The Magdalene Sisters or big budget flicks like War Horse of Harry Potter and the Deathly Hallows. Peter is no stranger to the small screen either, recently starring in HBO's Olive Kitteridge and international hit, Top of the Lake.
But the Scotsman's talents do not end there. Mr. Mullen is an accomplished writer and director, having auteured Neds, The Magdalene Sisters and Orphans. Fans can look forward to hearing his gravelly tones as Akela in next year's Jungle Book: Origins.