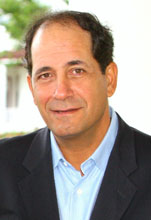 TRENTON —A bill to allow transgender residents to change the sex listed on their birth certificate was removed from the docket before Thursday's meeting of the Senate Health, Human Services and Senior Citizens Committee. The bill had been scheduled to hear testimony, but primary sponsor Joe Vitale (D-19) said that a new draft is underway.
The bill had been identical to the version sent to Governor Christie's desk twice, once in 2014 and again in 2015, when the Senate moved to override the governor's veto. That override failed by three votes, with supporters of the bill like co-sponsor Jen Beck (R-11) and Ronald Singer (R-30) declining to go against the governor.
Vitale ruled out the possibility of another override as the measure heads back to committee, saying that the language will have to change to address Christie's objections. The governor said in his veto last year that he has concerns about the potential for fraud.
"The advocates, the supporters of the bill, asked us to hold it for another committee hearing," Vitale told PolitickerNJ. "They're considering some new language in the bill, this is their request.
"I'd prefer for there to be an agreement with the governor," he said of another override attempt. "We have information that will address those concerns, and we want to make sure he gets that information."
Vitale said an altered draft of the bill should appear by next month.
While New Jersey has allowed transgender residents to file for a new birth certificate with proof of sex reassignment surgery since the nineteen-eighties, the new bill would expand that right to those who have undergone clinical but not surgical treatment. Under State Department guidelines transgender people can already change the sex listed on their passport with a physician's certification, without the need to detail their treatment.