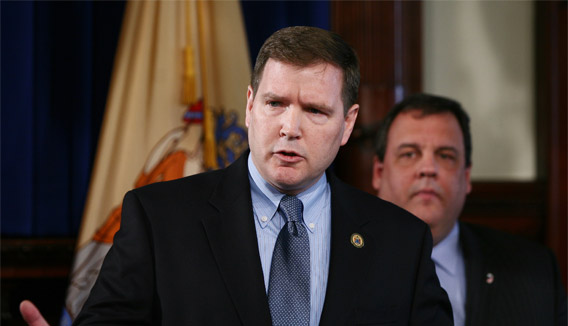 The first elected official in New Jersey to back billionaire real estate tycoon Donald Trump took in stride Gov. Chris Christie's endorsement of Trump earlier today.
"Trump does have a dominating presence in New York and New Jersey," said state Senator Mike Doherty (R-23). "Of the existing candidates left in the race, Christie hammered [Florida Senator Marco] Rubio, [Texas Senator Ted] Cruz is on other side of the ideological spectrum, and [Ohio Governor John] Kasich is not going to win."
Neurosurgeon Ben Carson is also in the race, but the polls show him barely registering.
Never politically chummy with Christie, Doherty endorsed former Bogota Mayor Steve Lonegan in the 2009 GOP Primary for governor. Last year, while the rest of the senate Republicans backed Christie for president, Doherty issued a statement of support for Trump.
But Doherty respects Christie from a political standpoint.
"The timing is right," said the senator from Warren County, a movement conservative. "We can agree Governor Christie has good political instincts. I'm happy about it. I think Donald Trump is going to clobber Hillary Clinton. Governor Christie's endorsement helps Donald Trump more easily win the Republican Primary. Regardless of whether Christie ran or not, I like Trump and his energy. People can feel the love and love him back, while it's questionable whether Hillary even likes people. Donald Trump actually believes in the American people."