A GOP challenger who wants a crack at ousting incumbent U.S. Rep. Bonnie Watson Coleman (D-12), just stepped forward this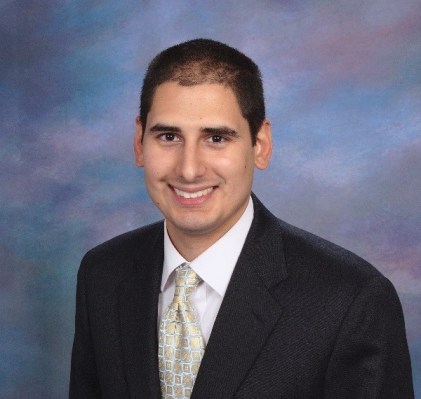 evening with an email blast announcement.
Self-professed libertarian Republican Steven J. Uccio of East Windsor wants the congressional seat currently occupied by Watson Coleman, who just last week declared her reelection intentions.
"Today, I have a very important announcement to make. You see, for the last three years I have been running for public office. State legislature, county freeholder, and township council. During that time, I've studied all levels of state government. I saw a lot of things that I thought could have been improved upon. I was eager for the chance, but unfortunately I was never allowed to do so," Uccio said in a statement.  "I could always quit and stop trying. I wish I could, but it seems like the problems in this country are getting worse and not better. Our debt is alarming, budgets bloated, and the federal government seems to be doing whatever it wants. While this is happening too many are underemployed or have stopped looking for jobs. It seems like congress is not getting things done and the things that are getting done are bad. This country needs new people to help run it. We need the right people in place making the right decisions."
Uccio said that as a candidate he intends to follow in the footsteps of U.S. Rep. Ron Paul of Texas, U.S. Senator Rand Paul of Kentucky, and U.S. Rep. Justin Amash of Michigan.
"I believe in a small, limited government," he said. "The federal government needs to stay out of the business of other people. I believe that our rights are paramount and our government's primary role is to ensure them those rights.
The candidate said he is in contact with the respective GOP county chairs and opined that "they initially seem supportive."
It's a tough district for a Republican. Redistricting made the 12th more Democratic, not less, in 2011.
A competitive pistol competition shooter, Uccio said he doesn't intend to back down from the challenge.
Born in Staten Island in 1986, married to his wife Jirawan in 2010, he moved to Millstone Township in 2011, according to his campaign Facebook page. The couple since moved to East Windsor. A graduate of Allentown High School in 2004, the fledgling candidate spent five years helping to run the family business, a restaurant in Farmingdale. During that time he also earned an Associate's degree in Criminal Justice.
"After selling the restaurant. Steven continued to help the family by working with his father in a meat distribution business. He is still working there today," Uccio's Facebook page states.