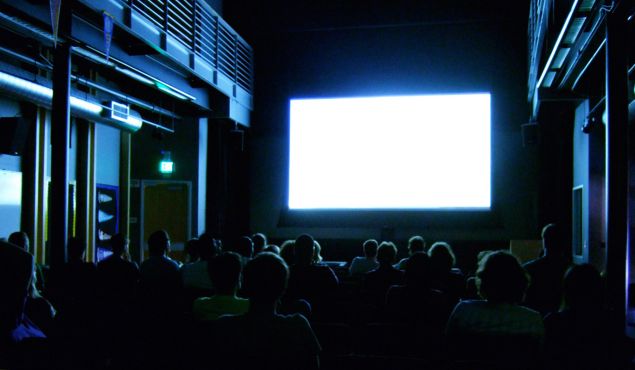 In a move that is destined to mildly irritate citizens all over the U.K., London-based nonprofit Lux and the Independent Cinema Office have joined forces in order to bring short artists' films to movie theaters across England, Scotland, Wales and Northern Ireland.
As part of the Artists Cinema initiative, UK movie fans going to see regular movies like The Revenant or The Big Short will be regaled by four-to-six-minute art films before their regular features begin. And the best part? These unsuspecting sods will have no idea that these art films will be thrust upon them as part of their overpriced moviegoing experience, according to The Art Newspaper.
The commissions, which were funded by Arts Council England, were launched at Tate Britain on February 8 and will be the third attempt at torturing the public (art films were also commissioned in 2006 and 2010.)
The goal will be to give an "unexpected injection of art" to movie fans, according to a press release.
Who doesn't love unexpected injections!?
The five films commissioned for the 2016 edition of The Artists Cinema 2016 are: Gabriel Abrantes, A Brief History of Princess X; Dora Garcia, El helicóptero; Naeem Mohaiemen, Abu Ammar is Coming; Margaret Salmon, Bird; and Corin Sworn with Tony Romano, The Coat.