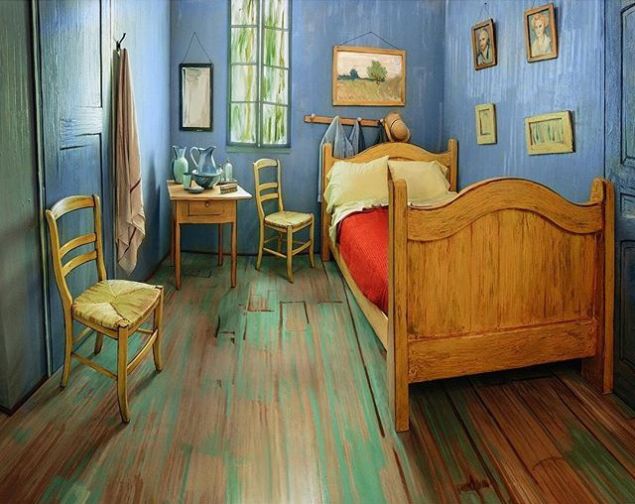 For $10 per night, visitors can get cozy and sleep in the long twin bed at the Art Institute of Chicago's replica of Vincent Van Gogh's bedroom. The museum is renting out the room, which is inspired by one of the Dutch artist's most famous paintings, on AirBnb (ABNB). But the replica comes with some improvements: Wi-Fi and a smoke detector.
Barbie is going on show in Montreal's Les Cours Mont-Royal shopping center in "BarbieExpo," a specially-designed 5,000 square foot museum-style exhibition that will feature over 1,000 versions of the doll wearing designs by Christian dior (CHDRY), Giorgio Armani, Versace, and more.
Paris' Grand Palais, which hosts major cultural events such as the Fiac contemporary art fair and Monumenta, will close for two years of renovations. The project's predicted start date is in late 2019 and the historic venue's former head Jean-Paul Cluzel estimates it could cost around €393 million.
Arnet News interviews Shia LaBeouf and his performance art collaborators Nastja Rönkkö and Luke Turner by email. When asked about mockery from the media and if harsh criticism has ever hurt his feelings, Mr. LaBeouf turned the tables, and replied sans punctuation:
"of course
your magazine in particular
put out one of the most cynical headlines I've ever read about anyone
cynicism is corrosive to the human soul after a while."
His response referenced a January 2015 story about his controversial participation in a music video for Sia.
Pace gallery opens in Silicon Valley with an exhibition by Japanese art collective teamLab at its newest outpost Pace Art + Technology. While none of the works are officially for sale, three have sold only one week after the show's opening.
New York is not the only city where artists and galleries are struggling to hold on. In Chicago, high rents are pushing galleries out of the West Loop neighborhood.
An unidentified man returned a work of art by famed glass artist Dale Chihuly worth $25,000 to the Morean Arts Center on Wednesday in a box. Video footage captured the subject dropping off the box and chatting up a bystander. Police are working to identify the individual.