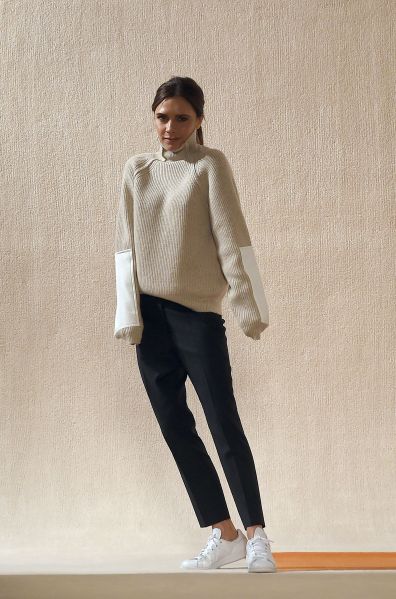 Despite packing Madison Square Garden with fans (and publishing a lot of Twitter rants) Kanye West still didn't win New York Fashion Week. That honor has been bestowed upon Victoria Beckham, whose runway was shared on social media over 1.37 million times on the day of her show.
The data, compiled by ListenFirst, points out that Ms. Beckham has a following of 21 million fans across Facebook, Twitter and Instagram. She amped up her Instagram frequency this season, by posting 19 snaps, up 26 percent from the Spring/Summer 2016 collections. Despite sharing behind-the-scenes shots of the runway layout and many time lapse videos, an Instagram showing off the French braids of her daughter, Harper Beckham, racked up the most likes of the entire day.
ListenFirst's social media numbers are calculated through a Digital Engagement Rating, which compiles information from Facebook, Instagram, Twitter, Tumblr, Wikipedia, Google+ and YouTube. The numbers take into consideration organic conversation, likes, retweets and general searches.
The second most buzzed about designer of the week was Michael Kors, no doubt thanks to his many colorful and sparkling designs, as well as the many celebrities who sat in his front row. His engagement was 864,913. The designer was trailed by Yeezy, whose NYFW spectacle garnered only 406,269 engagements.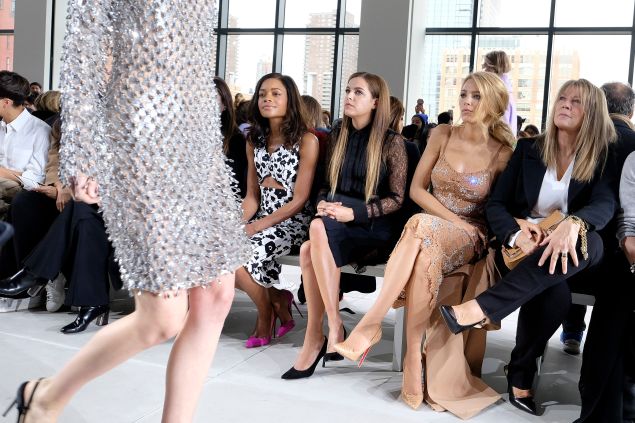 The most shocking designer on the list, sharing space alongside the French label Lacoste and Tommy Hilfiger (founder of the "InstaPit") was prom dress designer Sherri Hill. In fifth place, the designer, whose chiffon frocks are also a go-to for pageant queens, received over 352K engagements in just one day.
Here's a full list of the buzziest designers of NYFW:
Victoria Beckham, 1,337,169
Michael Kors, 864,913
Yeezy, 406,269
Calvin Klein, 391,535
Sherri Hill, 352,639
Lacoste, 324,080
Tommy Hilfiger, 272,780
Ralph Lauren, 250,780
Diane von Furstenberg, 247,274
Kate Spade New York, 200,536