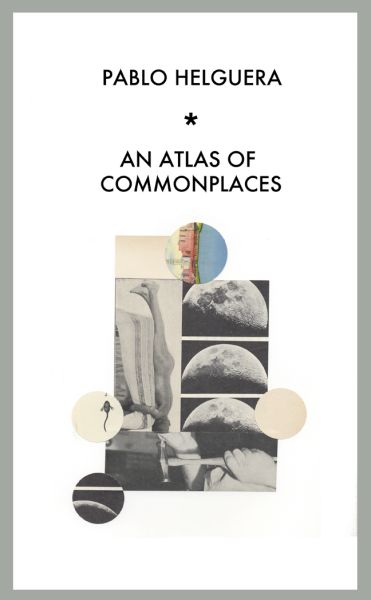 FRIDAY, FEBRUARY 19
Reading and Book Launch: "Pablo Helguera: An Atlas of Commonplaces" at Central Booking
An artist and author, Pablo Helguera makes collages, creates performances and writes books that comment on social art practices. Join Mr. Helguera and Venezuelan artist and actress Laura Lona for a reading from his latest book An Atlas of Commonplaces, which offers observations on contemporary art-making through the use of such witty aphorisms as "The key to success is to stop being adventurous" and "Failure is overrated." After the reading, pick up a signed copy of the book, which art world professionals and entrepreneurs may find equally inspirational.
Central Booking, 21 Ludlow Street, New York, 6-8 p.m.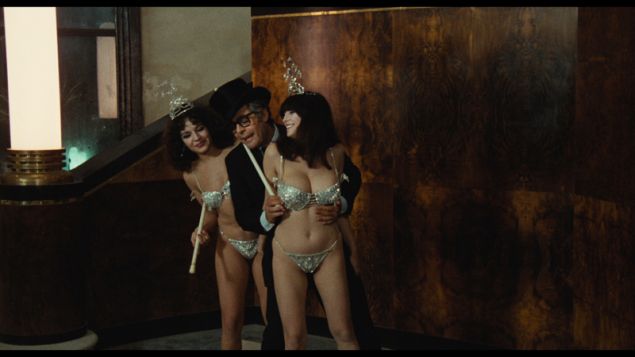 Screening: "City of Women" at Film Forum
A rarely screened cinematic gem from celebrated Italian director Federico Fellini, City of Women finds the filmmaker's alter ego, actor Marcello Mastrioanni, at a feminist convention that's focused on polyandry, a form of polygamy where a woman takes multiple husbands at the same time. Mr. Mastrioanni's character Snàporaz tries to escape the all-woman event, but ends up getting pulled deeper in a battle of the sexes with comical twists and turns, which in the end hint at the notion that it just may have all been a bad dream. Jazz singer Caterina Zapponi, daughter of screenwriter Bernardino Zapponi, who co-wrote the screenplay, introduces the film.
Film Forum, 209 West Houston Street, New York, 7:40 p.m., $14
SATURDAY, FEBRUARY 20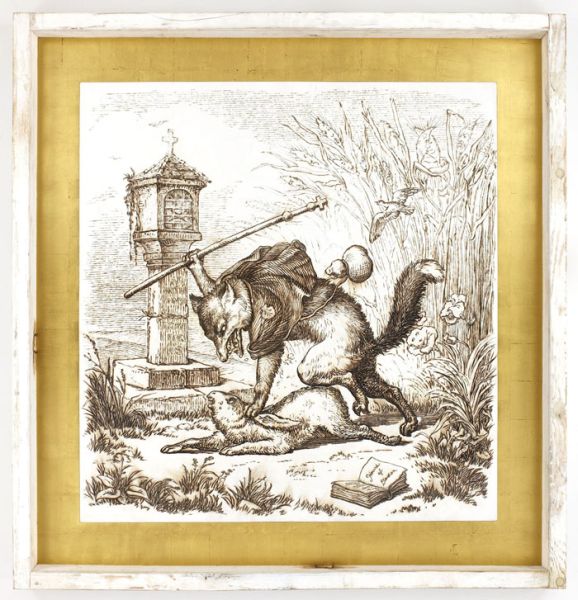 Closing: "Ballet Mécanique" at Richard Taittinger Gallery
Taking artist Fernand Léger 1924 Dadaist film Ballet Mécanique as both its title and point of departure, this exhibition explores the modernist master's concerns about the mechanized world's impact on the roaring '20s through the work of seven contemporary artists. Belgian artist Wim Delvoye exquisitely transforms a gothic cathedral into an industrial bulldozer; French sculptor Théo Mercier depicts two titans of business in a fur-covered embrace in his surreal sculpture La bête à deux dos (The beast with two backs); and American artist Tom Sachs wood-burned piece The Hour of Devotions heartbreakingly shows a wealthy fox beating a subjugated rabbit—a scene of oppression that goes hand-in-hand with an over-industrialized world.
Richard Taittinger Gallery, Ludlow Street, New York, 4-6pm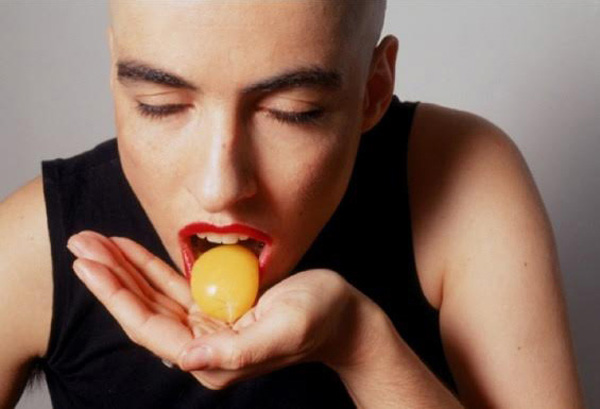 Symposium: "Staring Back at the Sun: Video Art from Israel" at the New Museum
Featuring nearly 40 artists, "Staring Back at the Sun" is a touring exhibition and public program (organized by Artis) that presents an overview of the most important video art from Israel made between 1970 and 2012. The New Museum's symposium offers two days of unique screenings of videos by such celebrated artists as Yael Bartana, Guy Ben Ner and Sigalit Landau, as well as insightful conversations with experts in the field, including Whitney Museum curator Chrissie Iles, Tel Aviv's Center for Contemporary Art curator Chen Tamir and New Museum director of Education and Public Engagement Johanna Burton.
New Museum, 235 Bowery, New York, 1-6 p.m., $20
Talk: "Conversation: Martha Rosler, Nancy Buchanan and Andrea Bowers" at the Brooklyn Museum
Presented in conjunction with the museum's exhibition Agitprop!, which highlights contemporary artists who are devoted to social change, this panel discussion features three of the artists in the show. As part of the concept for the show, which runs through August 7, an artist (in this case, Martha Rosler) from the first round of participants chooses an artist (Nancy Buchanan) for the second wave that selects the artist (Andrea Bowers) to be added to the final incarnation of the public display. The three artists are renowned for creating compelling visual imagery with an overtly feminist and political edge.
Brooklyn Museum, 200 Eastern Parkway, Brooklyn, 2 p.m., free with museum admission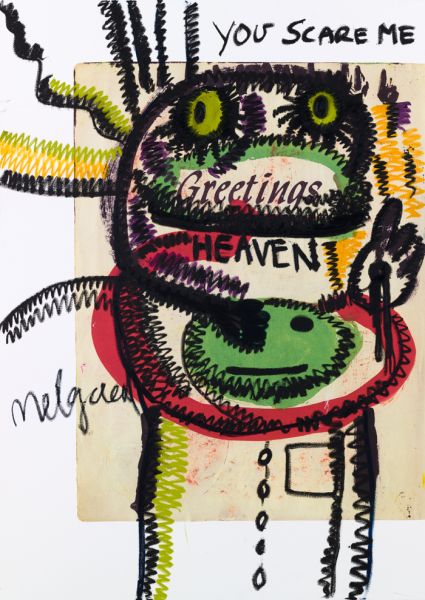 Opening: "Bjarne Melgaard: Psychopathological Notebook" at Karma
Based on a seminal work by Karel Appel, one of the founders of the European avant-garde art movement Cobra, artist Bjarne Melgaard's Psychopathological Notebook presents a series of drawings and collages that takes a facsimile of Mr. Appel's 1950 eponymous notebook as the point of departure for a number of wild interventions. A controversial Norwegian artist, Mr. Melgaard is best known for his installations that reference subversive subcultures, including S&M and heavy metal music. The exhibition coincides with the release of Mr. Melgaard's altered version of the notebook, which has been beautifully produced by the gallery's acclaimed publishing wing.
Karma, 39 Great Jones Street, New York, 6-8 p.m.
Opening: "Erica Baum: The Following Information" at Bureau
A conceptual artist who combines images with text to create works that are part-evidence and part-poetry, Erica Baum returns to the gallery for her fifth solo show since 2009. "The Following Information" offers black-and-white photographs from two of the artist's earliest series, Blackboards and Card Catalogue (both from the 1990s) alongside recent color photographs of skies and landscapes, appropriated from paperback books. The blackboard pictures feature smudged images of text and objects drawn on school chalkboards, while the card catalogue photos capture words that  pop out as notable topics, such as "Subversive activities" and "Suburban homes," in the outdated files of institutional libraries.
Bureau, 4 Street: 178 Norfolk Street, New York, 6-8 p.m.
Talk: "Roe Ethridge in Conversation with Kevin Moore" at SVA Theatre
Presented by the School of Visual Arts and Dear Dave, a tri-annual publication of photography and writing, this talk focuses on Roe Ethridge's monograph Shelter Island, published by Mack in 2015. The book features a collection of photographs that Mr. Ethridge made while renting a house on the island for a summer vacation with his family. Shot in the photographer's celebrated style of making pictures inspired by art historical, commercial and snapshot photography, the pictures document objects left in the house by previous occupants. Photography expert Kevin Moore (artistic director and curator of FotoFocus, a photography biennial that takes place in Cincinnati) joins Mr. Ethridge in conversation, followed by a book signing.
SVA Theatre, 333 West 23 Street, New York, 7-9 p.m.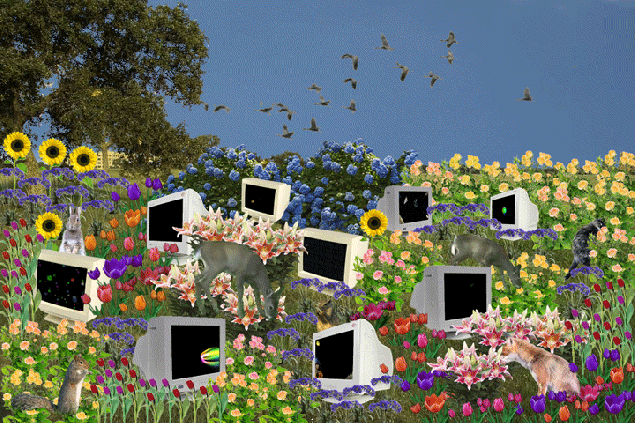 Screening: "Touching Pixels: GIFs and Videos by Faith Holland" at Microscope Gallery
Offering an overview of Faith Holland's animated GIFs and videos (with several of them exploring sexual themes), Touching Pixels brings the Internet artist's best work into the gallery context. A 2013 MFA grad from the School of Visual Arts, Ms. Holland has exploded on the international art scene through the inclusion of her work in more than 25 exhibitions over the past three years. The program here features her GIF Visual Orgasms, which captures popping champagne corks and bird and bees pollinating plants, and the video series Porn Interventions, suggestive but mundane clips that the artist made for the pornography site RedTube.
Microscope Gallery, 1329 Willoughby Avenue, Brooklyn, 7:30 p.m., $7
SUNDAY, FEBRUARY 21
Opening: "Maria Hassabi: Plastic" at the Museum of Modern Art
Commissioned by the Museum of Modern Art, Plastic presents a performance piece by artist and choreographer Maria Hassabi. The Cyprus-born, New York-based choreographer's live installation features dancers performing throughout MoMA during open hours. Performed on the stairways and floors, the action captures isolated figures in repose, as though they are in transition, sleeping or, more alarmingly, have collapsed. In a video about the work on the museum's website, Ms. Hassabi says, "you're constantly dealing with this—it's not fear—but chance of falling, chance of everything getting destroyed in a way, your body, the choreography, the aesthetics of all of that."
Museum of Modern Art, 11 West 54 Street, New York, 10:30 a.m.-5:30 p.m.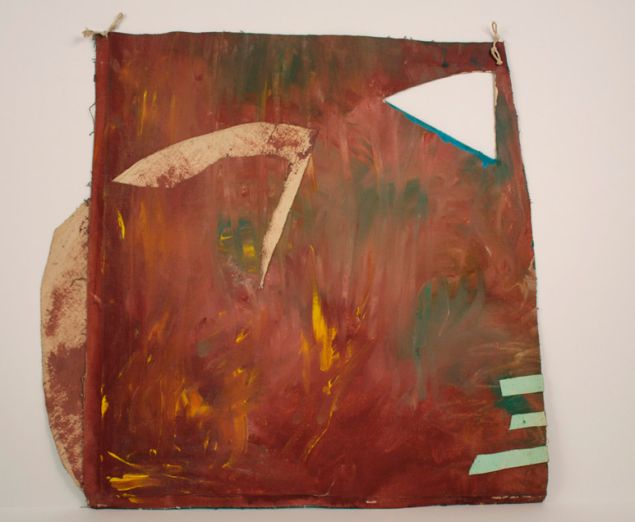 Opening: "Jessica Stockholder: Works on Paper from the 1980s" at Cleopatra's
Made when she was exiting grad school at Yale in the 1980s, the painted works on paper by Jessica Stockholder in this exhibition reveal a consistency in the artist's practice, which focuses on the engagement of architecture, color and form. Rooted in Pictorialism, a late-19th century movement that emphasized artificial pictorial qualities, the works on view were made during the same period as the celebrated artist's outdoor installation My Father's Backyard, a seminal piece that saw the start of Ms. Stockholder's unique style of fusing both painting and sculpture in the same work of art.
Cleopatra's, 110 Meserole Avenue, Brooklyn, 12-5 p.m.
Opening: "Made in California: Selections from the Frederick R. Weisman Art Foundation" at Mana Contemporary
A curated selection of West Coast art from the renowned collection of the Frederick R. Weisman Art Foundation, "Made in California" offers a fine-tuned look at work by some of best California-based artist since the 1950s. The exhibition, which is spread out over two floors of the massive art center, features famous Pop Art pieces by David Hockney and Ed Kienholz, Finish Fetish works by Ron Davis and Craig Kaufman and Light and Space sculptures by Larry Bell. Organized by the foundation's director Billie Milam Weisman, this stunning show presents more 50 works that are rarely exhibited on the East Coast.
Mana Contemporary, 888 Newark Avenue, Jersey City, 1-6 p.m.