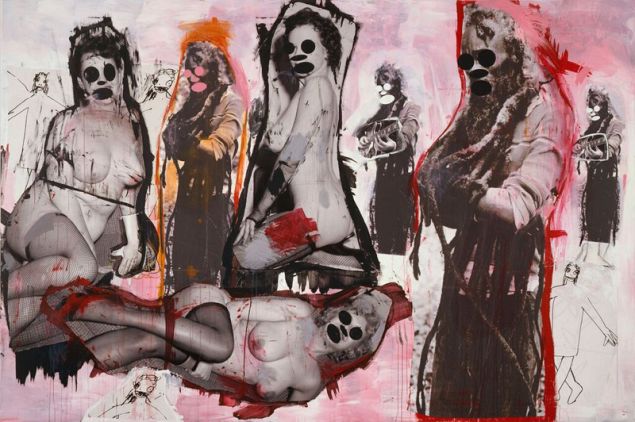 FRIDAY, FEBRUARY 26
Opening: "Fétiche" at Venus
This intriguing show makes an argument for artworks having the same mystical power as religious icons by combining pieces of modern and contemporary art with African and Oceanic artifacts. The Cubists were inspired by African relics and the Surrealist were stirred by Oceanic pieces, thus maybe today's Neo-Pop stars—Damien Hirst, Jeff Koons and Richard Prince—feel that vibe, too. Mr. Prince's big, mixed-media painting, depicting altered female nudes and Rastafarian musicians, is from his controversial Canal Zone series, while Mr. Koons is represented by his famous 1988 carved-wood sculpture Ushering in Banality, which captures three angelic children pushing a prize pig into a position of glory. Alexander Calder, Jean Dubuffet and Pablo Picasso also star in this list of 22 artists matched up with a convincing collection of tribal arts.
Venus, 980 Madison Avenue, New York, 6-8 p.m.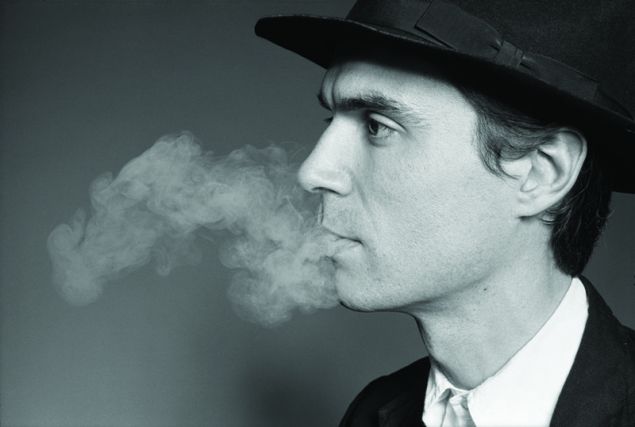 Talk: "Back To No Future" at Howl! Happening
Presented in conjunction with Marcia Resnick's recently released monograph Punks, Poets and Provocateurs: New York City Bad Boys, 1977–1982, the gallery is showing a succinct selection of the photographer's momentous pictures. To provide a context for the "bad boy" images, several of the photographer's peers from the era join her for a panel discussion. The notable panelists include Observer art critic and The Last Party: Studio 54, Disco, and the Culture of the Night author Anthony Haden-Guest, Paper magazine senior editor Carlo McCormick, The Blank Generation filmmaker Amos Poe and Andy Warhol biographer Victor Bockris, who contributed a poignant essay to Ms. Resnick's book.
Howl! Happening: An Arturo Vega Project, 6 East First Street, New York, 7 p.m.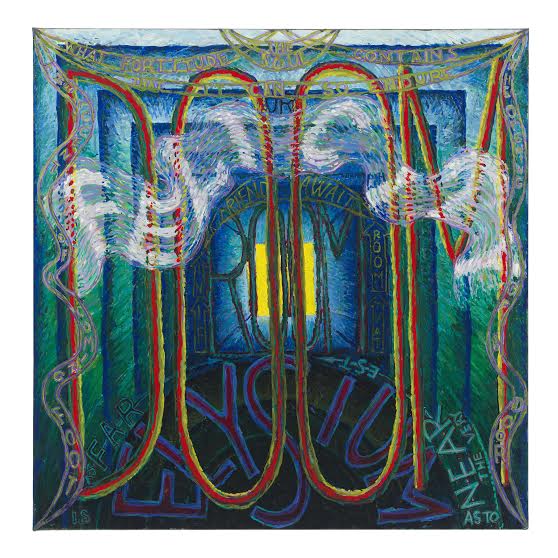 Opening: "Philip Hanson: It is too difficult a Grace" at James Cohan
A visionary artist long associated the Chicago Imagists (a group of figurative painters inspired by surrealism and popular culture), Philip Hanson uses poetry from the romantic era as the point of departure in his dense, energetic paintings and works on paper. A standout in the 2014 Whitney Biennial, the 76-year-old artist presents a selection of paintings with lines from poems by William Blake, Emily Dickinson and William Shakespeare woven into fields of color and pattern that are punctuated by radiant light, which lends a spiritual quality to his complex networks of words.
James Cohan, 291 Grand Street, New York, 6-8 p.m.
Opening: "Open Plan: Andrea Fraser" at the Whitney Museum of American
The first in a series of rotating Whitney exhibitions titled "Open Plan," this show features a sound piece that utilizes audio recordings from the Sing Sing Correctional Facility by artist and provocateur Andrea Fraser, who is known for her powerful use of institutional critique. Occupying the entire18,200 square-foot fifth floor gallery, the site-specific project presents ambient sounds recorded at Sing Sing and other penitentiaries. Dubbed Down the River (a play on the slang phrase for going to prison) by the artist, the work draws parallels between museums being uniformed repositories for art and prisons being institutional storehouses for people.
Whitney Museum of American, 99 Gansevoort Street, New York, 10:30 a.m.-10 p.m., free with museum admission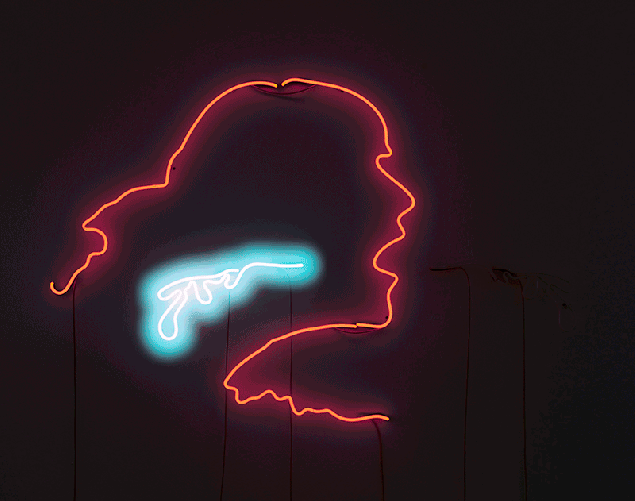 Opening: "Frances Goodman: Rapaciously Yours" at Richard Taittinger Gallery
A multi-disciplinary artist from South Africa who's interested in issues of female identity, Frances Goodman makes sexually suggestive sculptures from false nails, erotic drawings from fake eyelashes and decorates vaginas with sparkling rhinestones for her photographic Vajazzling Series. For her first solo show in the United States, Ms. Goodman offers a selection of nail sculptures, such as the pink 2016 piece Lick It, which resembles both a tongue and a vagina; deconstructed car seats decorated with language about desire provided to the artist by prostitutes; and a flashing neon of the artist simultaneously spitting and swallowing—symbolic of women having to take what they're given vs. speaking up for their rights.
Richard Taittinger Gallery, 154 Ludlow Street, New York, 6-8 p.m.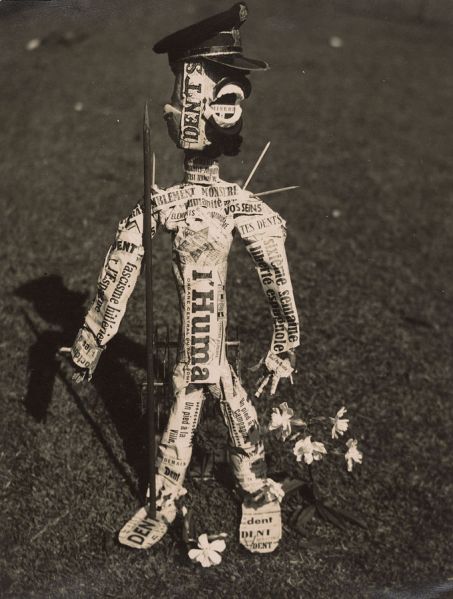 Talk: "Sight Reading: Photography and the Legible World" at the Morgan Library & Museum
Presented in conjunction with the exhibition "Sight Reading: Photography and the Legible World," an overview of photographic works from the George Eastman House and Morgan Library collections that are meant to be read, this talk offers a tour of the show by its curator, Joel Smith. Also the head of the photography department at the museum, Mr. Smith discusses the compelling works on view, which range from the 1843 salt paper print Articles of China by Henry Fox Talbot (one of the inventors of photography), and Claude Cahun's 1936 picture of a puppet of a Nazi soldier composed from newspaper headlines about fascism to artist Nina Katchadourian's 2012 C-print of a group of old books, whose titles construct a clever cultural critique when read together.
The Morgan Library & Museum, 225 Madison Avenue, New York, 6:30 p.m., free with museum admission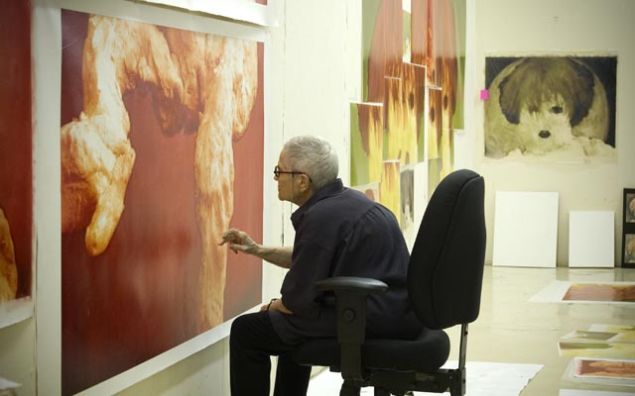 Screening: "Call Her Applebroog" at the Museum of Modern Art
Screened as part of MoMA's two-week exhibition Doc Fortnight, which features new documentaries by an international mix of filmmakers, Call Her Applebroog offers a look into the life and work of the 86-year-old Bronx-born artist Ida Applebroog. The film takes viewers from her "Documenta 13" project at the Museum Fridericianum in Kassel, Germany—where visitors could take free reproductions of works from the artist's archive—to her New York studio, where she discusses the strict upbringing that inspired her comic-like drawing style that deals with social commentary. Directed by renegade filmmaker Beth B, the documentary culminates with Ms. Applebroog's powerful installation of big drawings of nudes in fancy shoes at New York's Hauser & Wirth in 2015. A post-screening discussion with the artist and filmmaker follows this world premiere.
Museum of Modern Art , 11 West 53 Street, New York, 7:30 p.m., $12
SATURDAY, FEBRUARY 27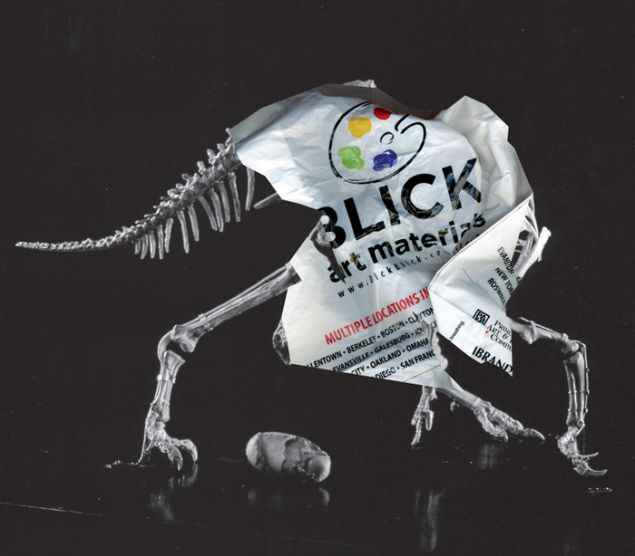 Talk and Book Launch: "Guided Tour & Book Signing with Michael Riedel" at David Zwirner 
Curator Tina Kukielski, who was recently named the new executive director of Art21, leads a tour of German conceptual artist Michael Riedel's solo show, his sixth with the gallery since 2005. Known for his graphic artwork generated from existing media, the artist is presenting a large installation consisting of posters that subvert text from a website selling fine art supplies, along with a new series of life-size prints of animal skeletons merged with the image of a scanned plastic bag from an art supply store. The tour of Mr. Reidel's smart "art about art" exhibition is followed by a signing of his dynamic, new monograph, which is fresh off the press from David Zwirner Books.
David Zwirner, 533 West 19 Street, New York, 11:30 a.m.-12 p.m.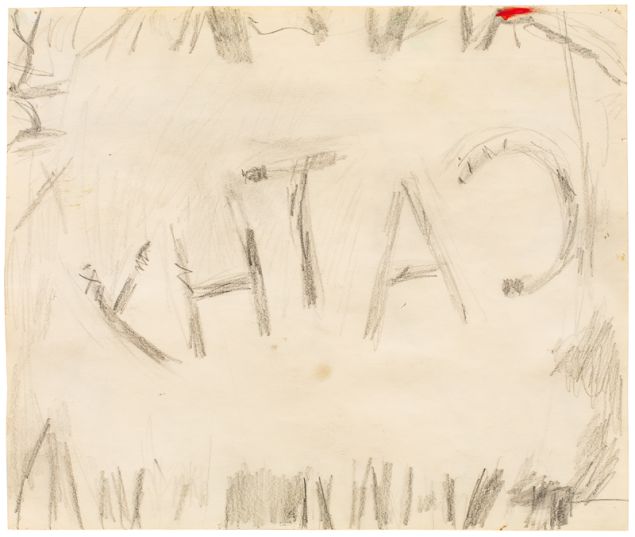 Opening: "Catherine Murphy: Working Drawings" at Sargent's Daughters
Catherine Murphy makes realist paintings and drawings of everyday objects and common scenes—yet renders them in a way that makes them look uncanny. This exhibition presents her working process for the first time in her lengthy career via a selection of studies from the late-1960s to the early-2000s. While some of the drawings have added pieces of paper to expand the space for the subject matter, others reveal the tightly cropped viewpoint that's a signature aspect of the artist's revered work.
Sargent's Daughters, 179 East Broadway, New York, 3-5 p.m.
SUNDAY, FEBRUARY 28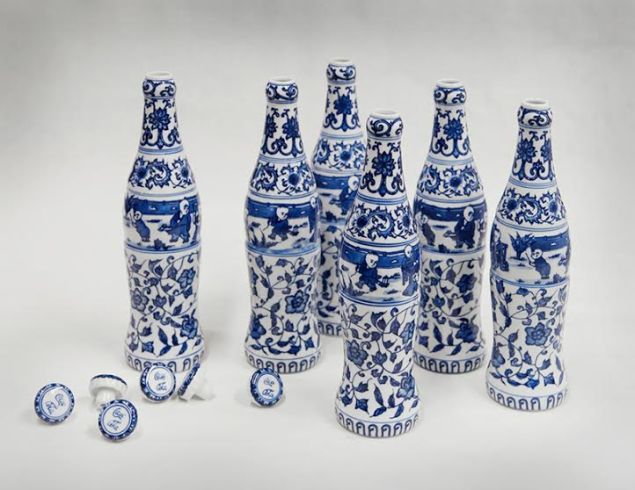 Talk: "Conversation with Zhang Hongtu and Robert Lee" at the Queens Museum
Held in conjunction with Zhang Hongtu's first major retrospective (on view at the museum through February 28), the Chinese-born and New York-based artist sits down with Robert Lee, the executive director and curator of the Asian American Art Centre, to discuss his work in the exhibition. The fascinating show features more than 90 objects made over five decades, exploring connections between the East and the West. A Q&A between Mr. Hongtu and Luchia Meihua Lee, founding executive director of the Taiwanese American Arts Council and the guest curator for the show, follows the program's opening conversation.
Queens Museum, New York City Building, Flushing Meadows Corona Park, Queens 2-4 p.m., free with museum admission
Symposium: "On Museums" at the Jewish Museum
A gathering of international and local art curators, this half-day symposium presents ideas related to unconventional and non-conformist methods of museum programming. Held in conjunction with the museum's exhibition Unorthodox, the program includes presentations by Jewish Museum deputy director Jens Hoffman and Castello di Rivoli director Carolyn Christov-Bakargiev and panel discussions with the New Museum's Massimiliano Gioni, Dia Art Foundation's Jessica Morgan, SculptureCenter's Ruba Katrib,  Studio Museum in Harlem's Thelma Golden and the Whitney Museum's Scott Rothkopf, amongst several other art world professionals.
The Jewish Museum, 1109 Fifth Avenue, New York, 2-6:30 p.m., $12  
Opening: "Clay Ketter: Recalcitration" at Kansas
An American artist living and working in Sweden, Clay Ketter makes art that looks like building plans and remnants and finished elements from construction sites. After six solo shows at the recently closed Sonnabend Gallery, the artist makes his gallery debut at Kansas with a one-person exhibition of recent paintings and sculptures that further his "Home Depot" aesthetic. The 2009 minimalist-style sculpture Stack presents an orderly arrangement of Gypsum wallboards while the 2000 painting Wall Paintings offers a gridded display of sheetrock, plaster and paper tape. On the finished end, the artist's 2013 sleek utilitarian piece, Specific Necessity, presents a shelve that seems ready to hang in a kitchen, bathroom or office—but for now, and as long as you want it to be, it's art.
Kansas, 210 Rivington Street, New York, 6-8 p.m.