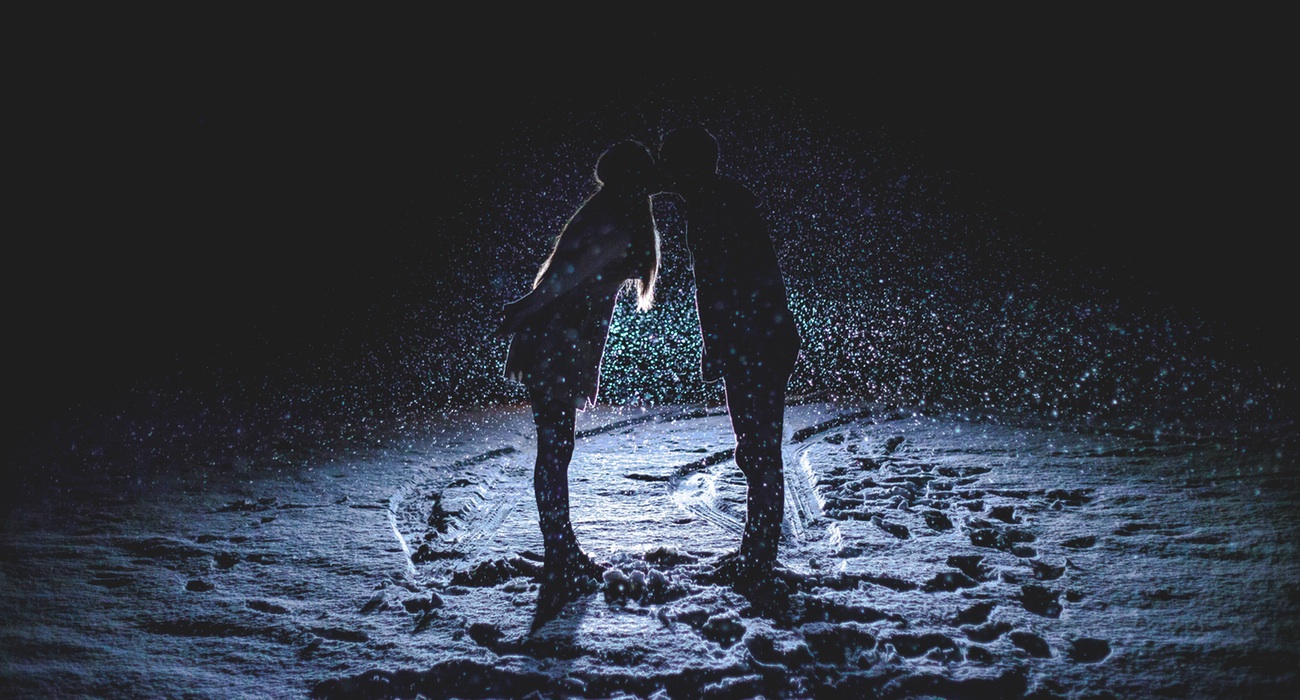 Author David Foster Wallace once pointed out that "the most obvious important realities are often the ones that are hardest to see and to talk about." And this is certainly true in science. In my experience, the questions that reveal hidden universes are often the ones that are so unsexy, simple and basic that they manage to avoid detection for eons. This month's newsletter is about one of those questions: Specifically, what's Love got to do with IT?
The IT in the question is "Flow." While the relationship between our most powerful emotion and our most potent state of consciousness seems to be the kind of basic question someone would have asked already, but that's not the case at all. Turns out this is one of those basic questions that has eluded our attention… until now.
So, in honor of Valentine's Day this past weekend, I'm taking us on a seven stage tour of this frontier, exploring the little we know and the lot we don't about love and flow.
One: Into the Mystery
The questions that surround flow and love start with phenomenology — how these experiences make us feel. In conversations, I've discovered that many people equate the feeling of falling in love with the feeling of flow. No surprise, right?
Both experiences are among the most incredible available to us, and both share that same sense of intense focus and incredible euphoria. And, scientifically, this makes sense. Evolution is conservative by design so when something works it gets reused and repurposed and again and again. So, based on how these experiences make us feel and evolution's conservative nature, we can assume there's considerable overlap between them — but, the question is, how considerable?
Practically, the questions are all about application. Does being in flow make it easier to fall in love? Or stay in love? Does being in love make it easier to get into flow? Or perhaps, can being in flow make falling in love more dangerous?
Two: Our Chemical Romance
If we're going to take a look at the overlap between love and flow, the first thing we need to do is define our terms. Here's where the work of Rutgers' anthropologist Helen Fisher comes into play. Alongside neuroscientist Lucy Brown, Fisher became the very first scientist to use high-powered brain imaging technologies to tease apart the nature of love.

[ted id=307]

Fisher discovered that evolution shaped three different systems in the human brain to handle three stages of attraction: lust, romantic attraction, and attachment. Each of these systems is associated with different brain chemicals and different brain networks. We'll take them one at a time.

Lust: This is our sex drive. In both men and women, this feeling is primarily generated by the sex hormones: testosterone and estrogen. The old thinking was that lust was sort of a precursor to romantic attraction, but recent research has shown these are distinct systems in the body.

Romantic Attraction: If lust is about the desire to find almost any available partner, romantic attraction is a little more discrete — it's about finding the right partner. Fisher defines this form of love as "elation, heightened energy, obsessive thinking, focused attention and yearning." It is associated with heightened levels of adrenaline, norepinephrine and dopamine (all stimulants) and lower levels of serotonin (which we'll talk about in a bit).

Attachment: This is the supportive union one feels with a long-term partner. It's a feeling associated almost entirely with the pro-social bonding chemicals of endorphins, vasopressin and oxytocin. Endorphins calm everything down, turning the pulse-pounding of early love into the stability and security of attachment. Vasopressin, meanwhile, has been linked to monogamy, while oxytocin promotes trust and security.
Three: The Science of Love, Take Two
Beyond being the simple product of neurochemistry, love also impacts brain activity. In recent years, scientists have started to use fMRI to figure out which parts of the brain are turned on or off during the three stages of love. While these discoveries are complicated in the particulars, they can be divided into to a few overarching patterns.