Tom Ford has a very serious question to ask you: Are you a Leonardo, an Eddie or a Michael?
Mr. DiCaprio, Mr. Redmayne and Mr. Fassbender are all Oscar-nominated leading actors, but they have something else in common: Their names are a Tom Ford lipstick color. The 50-piece mini lipstick range, seductively called Lips & Boys, is named after boys in the designer's life, so these names are no coincidence. For example, the range even includes a Drake color, in a nod to the rapper. That particular berry lip color happened to sell out, instantly.
This award season, you can choose your color based on who you think will win the Oscar. Or lose. Or you can just go for the gold and get the whole trio of mini lipsticks, which will come packaged in a chic little box, finished off with a Tom Ford seal. Each hue is available on Tom Ford's site for $35 each.
Looking for something nude, but with a little sparkle? That would be Eddie. An easy day-to-night hue, this also happens to be a color that Einar Wegener, Mr. Redmayne's character in The Danish Girl, would likely wear.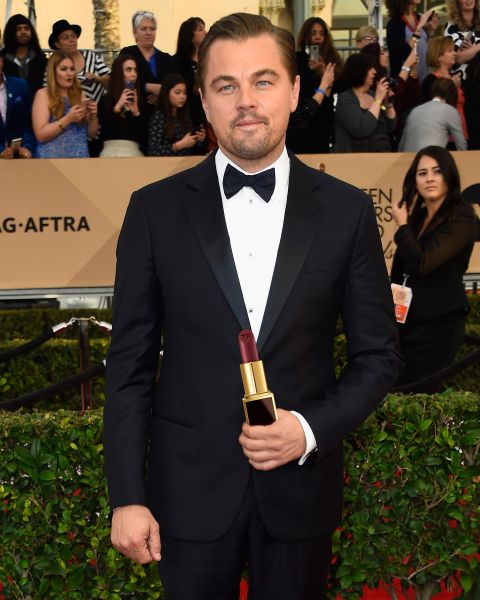 Would you expect Leonardo DiCaprio to be associated with any color other than a deep, sensual red? Of course not. After all, he is Hollywood's bad boy and a notorious modelizer.
This just might be the definition of pretty in pink. Actually…some might say it's similar to the pink version of the iPhone. At least Steve Jobs might.