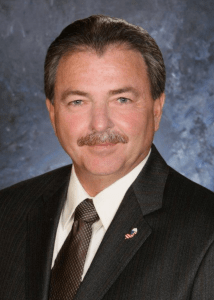 Atlantic County Freeholder and labor leader Will Pauls will not seek reelection when his term expires this year. The running mate to Assemblyman Chris Brown (R-2) during last year's Assembly elections, Pauls announced his decision on his Facebook page earlier this week.
While Brown managed to keep his seat against massive PAC-funded attack ads, Pauls failed to knock to out sitting Assemblyman Vince Mazzeo (D-2) when Atlantic County residents went to the polls.
WIth Brown expected to mount a Senate campaign against former Atlantic City Mayor Jim Whelan (D-2) in 2017, Pauls' exit leaves the field open for new Republican Assembly challengers in the district.
Pauls' union ties provided one of the 2015 elections' few dramatic highlights when members of his union, Ironworkers Local 350 of Atlantic City, allegedly broke out into a fist-fight after threatening Mazzeo at an Atlantic City AFL-CIO event.
See Pauls' announcement below.