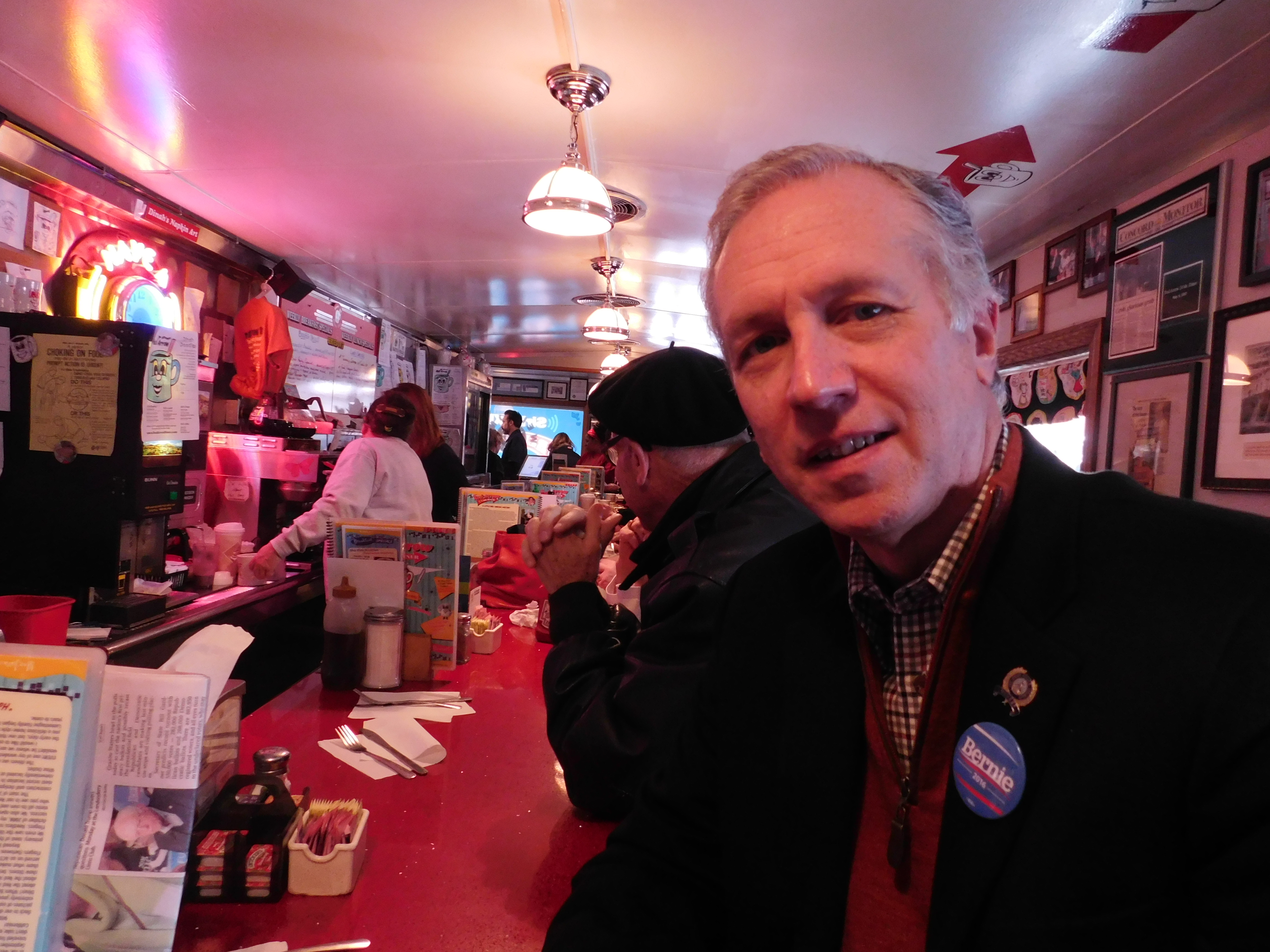 With the March 1 mass election day known as Super Tuesday less than a week away, New Jersey Bernie Sanders chair Assemblyman John Wisniewski said that he is confident that the Vermont senator's presidential campaign will continue to thrive regardless of polls that have former Secretary of State Hillary Clinton besting him in many of those upcoming primaries.
"There is a long-standing tradition of not making predictions before any elections," Wisniewski told PolitickerNJ. "But I will say that the Sanders campaign is not taking any state, is not taking any voter for granted. Today, tomorrow and in the future we will continue to have an army of volunteers that will make phone calls and knock on doors everywhere they can so people hear about Senator Sanders and his message."
According to Wisniewski, something that often gets overlooked in the primary process is the fact that delegates are won proportionally to the votes cast and though a candidate may "lose" in a state it does not necessarily mean they did not come away with a significant number of delegates.
"Another point that really needs to be made here is that the election for securing delegates is an election for a convention in July," Wisniewski said. "No one state is going to be dispositioned one way or the other because no state is a winner take all state. Senator Sanders will win delegates in every state and the process of gathering delegates for the convention will continue to Super Tuesday and after Super Tuesday."
At his Thursday night announcement that he would be challenging Congressman Bill Pascrell in CD9, former Paterson Mayor Jeff Jones said that he would consider supporting Senator Sanders. According to Wisniewski, however, even if Jones does decide to join Team Sanders, the assemblyman will continue to support Congressman Pascrell.
"Senator Sanders is running for President of the United States and the policy that the Sanders campaign has in New Jersey is that Senator Sanders is not bracketing with other candidates for other offices," Wisniewski said. "Bill Pascrell and I served on the New Jersey General Assembly together and Bill Pascrell is a very close friend of mine. Although I don't live in his district, I should be counted among his supporters. That is in my capacity as a former State Chair of the New Jersey Democratic Committee, as a member of the New Jersey General Assembly and as a Democrat. Bill deserves reelection."
Wisniewski also said that support of differing presidential candidates (Pascrell is an ardent Clinton supporter) should not be conflated to lack of support for other offices.
"I am supporting senator Sanders for president and that is where my support lies," Wisniewski said. "It should not be implied or interpreted or read into to mean anything other than that."