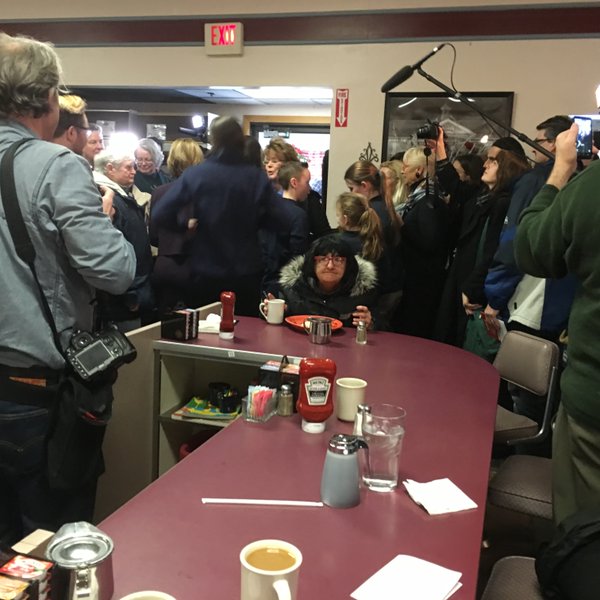 Presidential candidates have descended on New Hampshire in advance of tomorrow's primary, stumping in churches and coffee shops to get out the vote.
But not all Granite State residents have caught election fever.
Earlier today, the New Hampshire Union-Leader tweeted out this image from a Carly Fiorina campaign event at a Manchester diner:
Twitter users were quick to praise the unidentified woman in the photo, who like them seemed fatigued by the endless campaign season:
A smattering of tweeters used the photo as an excuse to attack Ms. Fiorina herself, and her status as a longshot:
And of course, since this is Twitter, a good number of commenters compared the disgruntled diner to a cartoon character of their choice:
Candidates need to learn that bacon and eggs are more important than Democrats and Republicans.