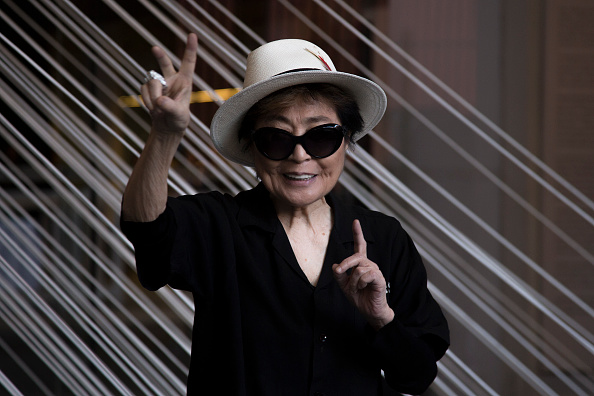 Yoko Ono has written a revealing listicle for US Weekly, in which she says, "I prefer doing the Dougie to krumping." Good to know.
British artist and Turner prize nominee Roger Hiorns has plans to bury a Boeing 737 jet plane in his hometown of Birmingham, England next summer. The artist told The Art Newspaper, "My motive in burying the plane is to introduce a new territory to the world, and to encourage the mind to be present in a new place, surreal and at odds with general accepted realities."
The Philadelphia Museum of Art has acquired a painting by Edward Hopper for its collections. The work, titled Road and Trees, was painted in 1962 and comes to the museum along with 50 other pieces by artists such as Cy Twombly and Eva Hesse from the collection of philanthropist Daniel W. Dietrich, who died in September.
Pablo Picasso's daughter, Maya Widmaier-Picasso, has been blocked by a French court in an attempt to void a seizure order for a work featured in MoMA's popular "Picasso Sculpture" exhibition. The artwork by her father is currently caught up in an ownership battle by megadealer Larry Gagosian and the Qatari royal family. The court has now ordered Ms. Widmaier-Picasso to pay $28,000 in court costs to the Qatari family's representative, Pelham Holdings.
A seven-year-old boy made the discovery of a lifetime during a hike in the Jordan Valley when he found a small 3,400-year-old Canaanite statue.
Here's a look inside the museum (cough, home) of collectors Michael and Susan Hort, who own some 3,700 works of art.
Artnet News' Brian Boucher asks, "Do art fairs need to expand to survive?"