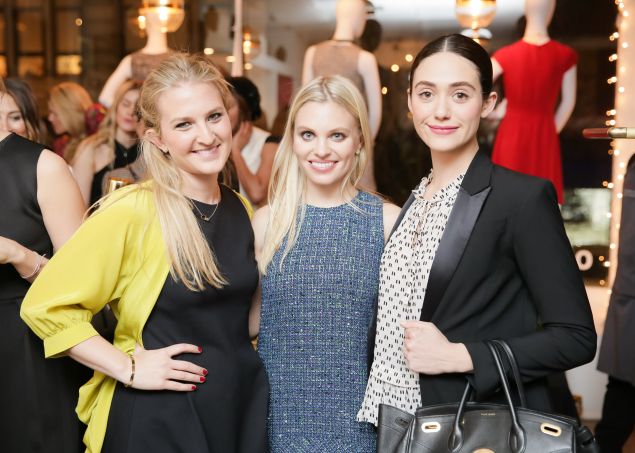 Wharton-alums, digital influencers, designers, and actresses filled Of Mercer's brick and mortar store last night.
The power dressing line has been an online fashion brand for two years. In October, co-founders Dorie Golkin Smith, and Emelyn Northway opened a flagship shop in Flatiron with a supper club in mind.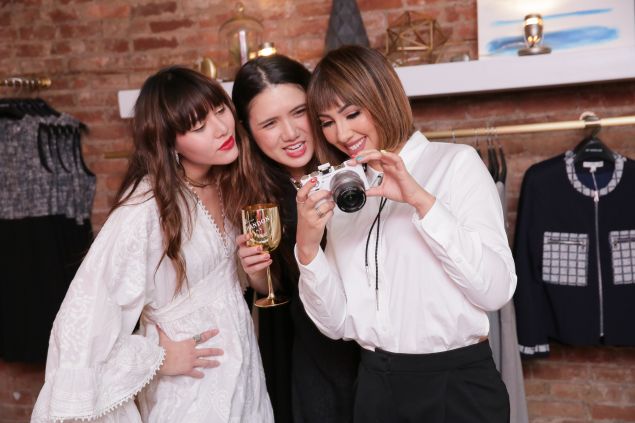 "One of the things that was really important to us in opening the space was bringing together powerful, impressive, successful, ambitious women," said Ms. Golkin Smith. Ms. Northway added that their goal was to bring together women of different industries, women who might not necessarily interact with each other, and give them a chance to get to know, and help one another.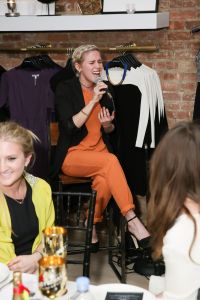 The intimate dinner was the first of what will become a monthly series. The evening kicked off with a soulful (chills up-and-down your spine) performance by Grace Weber. Möet & Chandon was flowing throughout the family-style dinner, which came to a sweet end with desserts by celebrity gluten-free chef Caroline Byron and by CHLOE.
Guests included Emmy Rossum, Whitney Eve Port, Jackie Cruz, Elizabeth Kurpis, Natalie Suarez, Emily Merrell, Khirma Eliazov, Julia Loomis, and Christie Ferrari.
"It feels good to be together with such a great group of women," said Designer Georgine Ratelband who had just showed her collection the night before at Skylight Clarkson.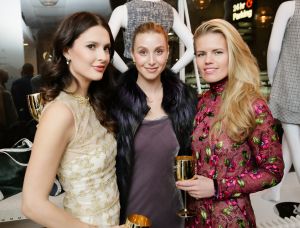 Shameless star Emmy Rossum, who considers herself "an honorary Golkin," said she and Ms. Golkin Smith have been friends for almost 25 years. "Dorie and I went to Spence. We started in kindergarten together. We've known each other since we were 5-years-old." She said they do everything together from watching the Bachelor on Monday nights to being each other's shoulder to cry on. "She is a great friend. And I hope to make new friends tonight," Ms. Rossum said.