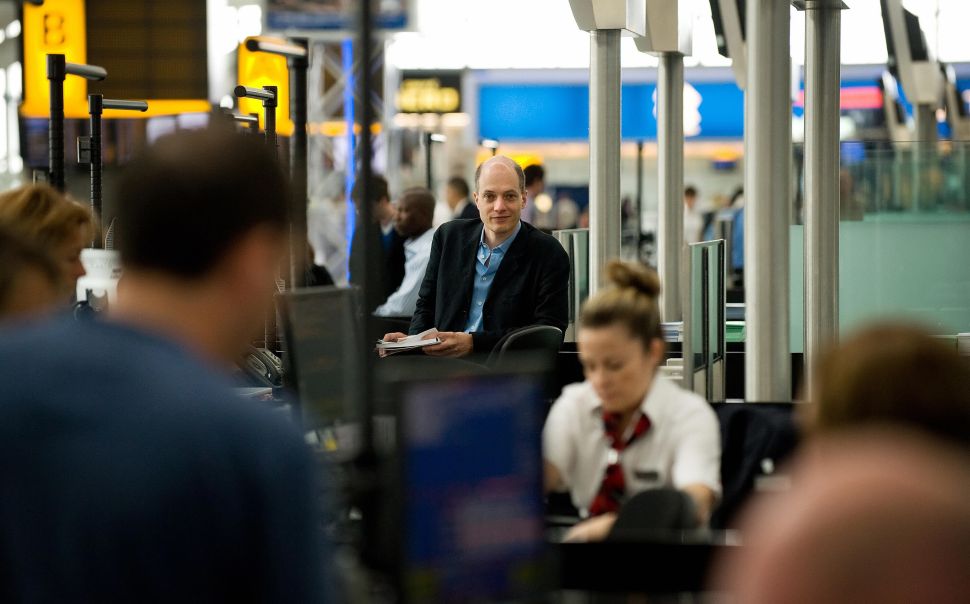 The trouble with children is that they destroy the sex-life of their parents.
The trouble with parents is that they have a way of insulting their offspring by idealizing the largely brainless but sweet entities they were when small.
These are two of the broad pronouncements from the two most recent videos from The School of Life's YouTube channel, a kind of Chautauqua Institution online, where big areas of thought are boiled down into five to ten minute videos that are entertaining, provocative and directly applicable to everyday life. On Monday, it published "The Horrors of Children." On Wednesday, it came out with the "The Horrors of Parents."
The stuff is addictive. A person can get lost following some topic, watching video after video, and while anyone doing so is kidding themselves if they think they aren't vegging out, it is enriching. Here's some highlights from the two most recent videos:
"We desperately want our children to grow and mature without going through awful things. They can't," the video warns.
The more you effectively show love by creating boundaries, they more children will resent you.
It uses a visual riff on console gaming classic, Super Mario Bros., to dramatize the relationship between the superego parent and the id-driven child.
Did your kid just scream "I hate you"? Congratulations, you have made them feel very safe, and that's what they are going to do.
Your kids first meet you as completely powerless entities, which naturally means they will overestimate what you are capable of for the rest of your life.
While your child might have been a charming toddler, it's more than a little insulting to remind them of how they aren't as sweet as they were when they barely had a mind.
These sorts of videos are classic School of Life: snarky, grounded in modernity and visually charming. In the same spirit, the channel has put compelling spins on masturbation as art and the awfulness of nice people.
For example, watch these videos in this order and ask yourself whether or not you don't come out of it with a different view of communism: Epicurus, Confucius, monasticism, Marx and the perfect country.
According to John Armstrong, its philosopher in chief, the videos are all written by The School of Life, as a whole. The organization was founded by Sophie Howarth, a former curator at the Tate Modern, and writer-philosopher Alain de Botton, according to Wikipedia. The Observer may not have always agreed with Mr. de Botton on everything, but there's no question that his channel is a great source for easy to understand overviews of major thinkers and new ways of seeing experiences we've had a thousand times and never put much thought into.
For example, did you spot any typos in this post? Don't call it a mistake; consider it a touch of wabi-sabi.