MONDAY, MARCH 21
Opening: "Barbara Kruger: Untitled (Blind Idealism Is…)" at the High Line
Widely known for her post-modernist photography and video works that address issues of power, property, money, race and sexuality, Barbara Kruger presents a new large-scale mural commissioned by High Line Arts. Hand-painted by a professional sign company and visible from both the elevated park and the street below, the striking wall painting reproduces the slogan "Blind Idealism Is Reactionary Scary Deadly" in black, white and red, with the words "reactionary" and "scary" crossed out. Based on a quote from Afro-Caribbean philosopher and revolutionary Frantz Fanon, the timely work comments on the current political climate in America, as well as other parts of the world.
The High Line, Adjacent to the High Line at West 22nd Street, New York, all day
Talk: "Njideka Akunyili Crosby" at the Whitney Museum of Art
Another artist currently getting a big stage from the High Line is rising star Njideka Akunyili Crosby, whose work hangs in billboard form at the southern edge of the park. She joins Whitney Museum associate curator Jane Panetta to discuss the development of her large-scale work on the façade of 95 Horatio Street. The giant image on the residential building reproduces the Nigerian-born, Los Angeles-based artist's painting Before Now After (Mama, Mummy and Mamma), which portrays an American immigrant of African descent reflecting on her past, present and future portrayed through a montage of personal objects and images that surround the subject in her new home.
Whitney Museum of Art, 99 Gansevoort Street, New York, 7 p.m., $8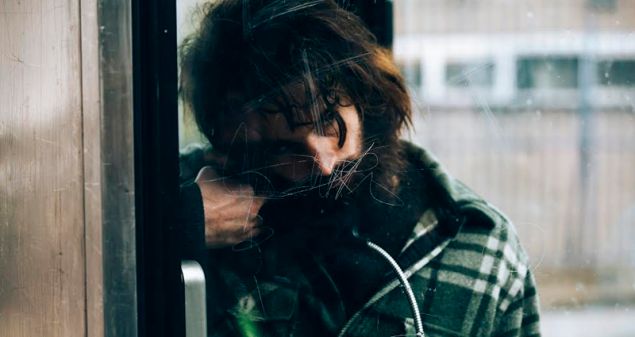 Screening: "Omer Fast: Remainder" at the Museum of Modern Art
Based on British author Tom McCarthy's critically acclaimed 2005 novel with the same title, Israeli video artist Omer Fast's first feature-length film tells the story of a London man who receives a huge financial settlement after an object falls from the sky, leaving him with amnesia. The plot of both the book and the movie, whose script was co-written by Mr. McCarthy, revolves around the protagonist's obsession with recreating vaguely remembered events from his life before the accident by paying others to help reconstruct them. Starring Tom Sturridge (Pirate Radio), Cush Jumbo (The Good Wife) and Ed Speleers (Downton Abbey), Mr. Fast's much-anticipated movie debut is being screened as part of MoMA's celebrated festival "New Directors/New Films," which is co-produced by the Film Society of Lincoln Center.
MoMA, 11 West 53 Street, New York, 9:15 p.m., $16
TUESDAY, MARCH 22
Screening: "Unzipped" at Film Forum
Presented in conjunction with the current Jewish Museum exhibition "Isaac Mizrahi: An Unruly History," this behind-the-scenes documentary captures the fascinating-yet-frantic life of this talented New York fashion designer as he puts together his 1994 runway show. Directed by Douglas Keeve, who went on to make Seamless, a 2005 film about young designers trying to make it in the garment industry, the award-winning film features supermodels Naomi Campbell, Cindy Crawford and Linda Evangelista, along with superstars Eartha Kitt, Sandra Bernhard and Richard Gere. Mr. Mizrahi will be in attendance at the 8:15 screening and, if he's true to form, should have some fun stories to share about making of the movie.
Film Forum, 209 West Houston, New York, 8:15 p.m., $14
Reading and Book Signing: "Patti Smith/Robert Mapplethorpe: The Archive Event" at Rizzoli Bookstore
Come celebrate the launch of the revealing monograph Robert Mapplethorpe: The Archive, which was compiled from the artist's personal collection of artworks and ephemera that the Robert Mapplethorpe Foundation donated to the Getty Research Institute and Los Angeles County Museum of Art in 2011. The evening begins with poet and musician Patti Smith reading her essay Picturing Robert and is then followed by a discussion and book signing with the tome's authors, Getty photography curator Frances Terpak and artist and critical theorist Michelle Brunnick.
Rizzoli Bookstore, 1133 Broadway, New York, 6-7:30 p.m., purchase of the book or a $25 Rizzoli gift certificate required for entry
Opening: "Studio Job: Mad House" at the Museum of Arts and Design
The first American survey show of work by Belgian designer Job Smeets and his Dutch partner Nynke Tynagel, who met at the illustrious Design Academy Eindhoven in the mid-1990s and formed their atelier Studio Job in 2000, "Mad House" offers an immersive design experience spread across two full floors of the museum. Presenting 57 of their playful pieces made over the past 16 years (including four new designs and four private commissions that are being displayed for the first time), this comprehensive exhibition features sculpture, lighting, furniture, floor coverings, wallpaper, drawings and other appealing objects by the dynamic duo. See the show and then stick around for a conversation between the designers and Barney's New York creative director Dennis Freedman, which starts at 7 p.m.
MAD Museum, 2 Columbus Circle, New York, 10 a.m.-6 p.m., free with museum admission
WEDNESDAY, MARCH 23
Performance: "Betty Tompkins: Words on Women" at the Flag Art Foundation
An American artist who's not afraid to explore sexuality as subject matter, Betty Tompkins is widely recognized for her full frontal, monochromatic views of male and female genitalia and people engaged in sexual acts. Her large, gray-scale paintings and drawings have the power to both shock and titillate, but that's not what she's showing in her current solo exhibition "Women Words, Phrases, and Stories." Both flattering and vulgar, the language used to describe women in the 1000 paintings in her show runs the gamut from commonly used words like "babe" to such street slang as "three hole wonder." In honor of Women's History Month, the artist invites friends, fans and strangers to speak, yell, sing and perform the provocative words and phrases on view. Doors open at 6, but the performance, which will be recorded, begins promptly at 6:45 p.m.
The Flag Art Foundation, 545 West 25 Street, New York, 6-8 p.m., RSVP requested, RSVP to RSVP@FLAGArtFoundation.org
Opening: "Tom Sachs: Tea Ceremony" at the Noguchi Museum
Billed as a spin-off of Tom Sachs' ongoing "Space Program" project, which is currently screening in film form at the Metrograph, "Tea Ceremony" takes the traditional Japanese tea ritual chanoyu as a point of departure for this immersive installation. A bricolage tinkerer, Mr. Sachs is notorious for re-creating recognizable objects with found materials in order to subvert their original meanings and values. For this show, the artist transforms the museum into a virtual fun house, where he turns tradition on its head. Visitors are greeted in gardens where they surrender their shoes and cell phones and then quickly come face-to-face with a giant bronze bonsai tree created from casts of tampons, Q-tips, toothbrushes and enema nozzles. They can then wash their hands in a makeshift sink before entering the main galleries, where inside, they discover links between the artist's tea paraphernalia and his space project (as well as 300 of his handmade tea bowls) juxtaposed with the modernist sculptures of both Isamu Noguchi and Constantin Brancusi—two of Mr. Sachs' symbolic ancestors.
The Noguchi Museum, 9-01 33rd Road, Long Island City, 10 a.m.-5 p.m., free with museum admission
THURSDAY, MARCH 24
Opening: "Eugene Von Bruenchenhein: King of Lesser Lands" at Andrew Edlin Gallery
Eugene Von Bruenchenhein was a self-taught artist from Milwaukee, Wis., who lived his whole live in the city between 1910 and 1983. Supporting himself as a florist and baker, he made his art on the side, painting with his fingers and other found tools on discarded pieces of cardboard and fashioning sculptures from chicken bones and clay gathered from construction sites. On top of that, he was also an amateur photographer, taking thousands of erotic photographs of his wife and muse, Marie, which he developed and printed in his bathroom sink. This gallery, which recently began representing the artist's estate, is mounting an overview of his multifaceted practice.
Andrew Edlin Gallery, 212 Bowery, New York, 6-8 p.m.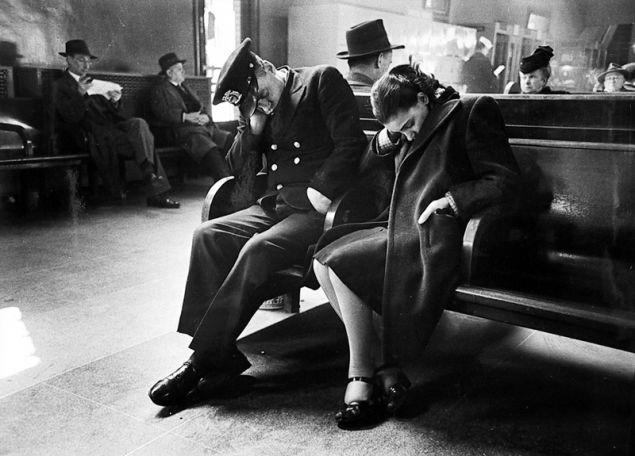 Opening: "A Democracy of Imagery" at Howard Greenberg Gallery
Organized by Colin Westerbeck (a former curator of photography at the Art Institute of Chicago and director of the California Museum of Photography at the University of California, Riverside), this incredible exhibition presents, in the curator's words, "underappreciated photographs by famous photographers and great photographs by underappreciated photographers." Digging into the gallery's legendary back room, Mr. Westerbeck assembled 100 outstanding pictures by Richard Avedon, Edward Burtynsky, Henri Cartier-Bresson, Walker Evans, Robert Frank, Saul Leiter, Vivian Maier, Man Ray, Robert Mapplethorpe, Joel Meyerowitz, Gordon Parks and others to present a history of photography through the eyes of an expert.
Howard Greenberg Gallery, 41 East 57 Street, New York, 6-8 p.m.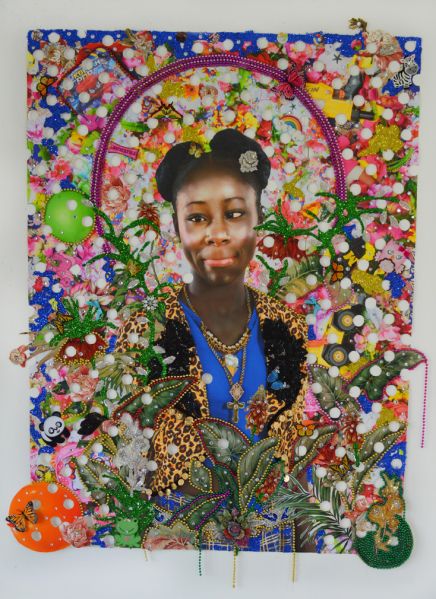 Opening: "Ebony G. Patterson: …when they grow up…" at the Studio Museum in Harlem
A Caribbean artist who splits her time between Jamaica and Kentucky, Ebony G. Patterson is celebrated for her ornate, hand-embellished artworks that draw inspiration from the colorful Jamaican dancehall culture, while also commenting on the unacknowledged crimes against the region's poor. Here Ms. Patterson creates a new, site-specific installation in the museum's project space that draws attention to the violence committed against young people of color. The mixed-media installation, which features photos of black youth heavily adorned with objects associated to childhood and race, is designed so that the audience has to navigate the space as if viewing the show from the height of a child—a point of view that adds to the powerful political impact of the work.
The Studio Museum in Harlem, 144 West 125 Street, New York, 5-9 p.m.