MONDAY, MARCH 7
Screening: "An Evening with Raha Raissnia" at the Museum of Modern Art
The Iranian-born artist and filmmaker presents an evening of her multidisciplinary practice, which combines painting, drawing, filmmaking and performance. The Brooklyn-based artist's process for making her black-and-white films involves shooting imagery on Super-8 and 16mm film—as well as digital and mobile phone platforms—which she then manipulates and projects onto paintings before finally screening and reshooting works to abstract ends. The program includes a performance of Litany, which features Ms. Raissnia's film loops with live musical accompaniment on homemade instruments by Greek-born artist Panagiotis Mavridis, who is a frequent collaborator. A discussion with the artist follows.
MoMA, 11 West 53 Street, New York, 7 p.m., $12
TUESDAY, MARCH 8
Talk: "Taryn Simon in Conversation with Jens Hoffmann" at Think Coffee
As part of the adventurous program "AM at the JM," Jewish Museum deputy director Jens Hoffmann sits down at the Think Coffee at Union Square with multidisciplinary artist Taryn Simon to discuss her recent projects. Known for her conceptual use of photography, the New York-based artist has two solo shows currently on view, "Paperwork and the Will of Captial" at Gagosian Gallery in Chelsea (through March 26) and "Birds of the West Indies I and II" at the George Eastman Museum in Rochester, N.Y. (through May 15). The Gagosian show focuses on flowers, with blossoms pressed into books presented as sculptures, and photographs of floral arrangements with text that references failed government treaties. Meanwhile, the upstate exhibition examines the world of Ian Fleming's fictional character James Bond via photography and film.
Think Coffee, 123 Fourth Avenue, New York, 8-9:30 a.m.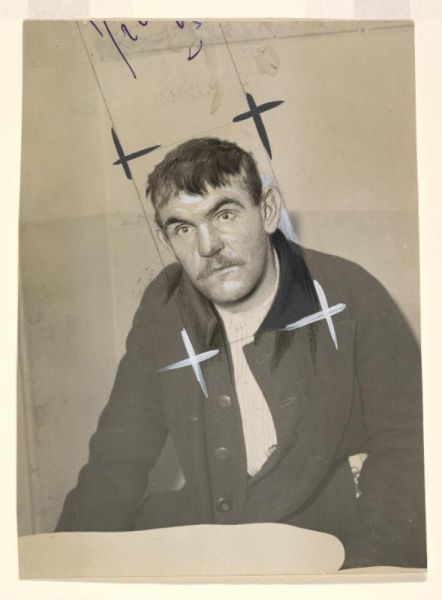 Opening: "Crime Stories: Photography and Foul Play" at the Metropolitan Museum of Art
Drawn from the Met museum's extensive photography collection, this exhibition takes a look at crime photography, both as evidence and as narrative subject matter. The diverse display of 70 images features Alexander Gardner's documentation of the investigation following the assassination of President Lincoln and forensic photographs by French criminologist Alphonse Bertillon, not to mention world famous news photos of Jack Ruby shooting Lee Harvey Oswald and Patty Hearst robbing a bank with the Symbionese Liberation Army in 1974. Works inspired by criminal activity include pictures by Richard Avedon, Andy Warhol and Weegee, a New York tabloid photographer who got to the scene of a crime first by procuring a police radio for his car.
Metropolitan Museum of Art, 1000 Fifth Avenue, New York, 10 a.m.-5:30 p.m., free with museum admission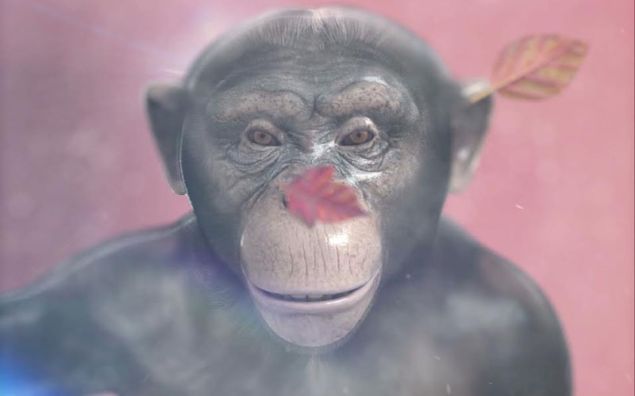 Screening: "Ed Atkins" at the BAM Rose Cinemas
Presented as part of BAM's "Migrating Forms" program, a series that shows videos and films from the international art world, this screening offers a selection of high-definition videos by British artist Ed Atkins, whose work has been celebrated in solo shows at Tate Britain and MoMA PS1. The program includes 2011's A Primer for Cadavers, a 20-minute monologue about death that takes place while the camera is focused on the back of a young man's head, and 2015's Happy Christmas!!, a short video that depicts a man hugging a mannequin while marking time by reading calendar dates from the past and future.
BAM Rose Cinemas, 30 Lafayette Avenue, Brooklyn, 7 p.m., $14
WEDNESDAY, MARCH 9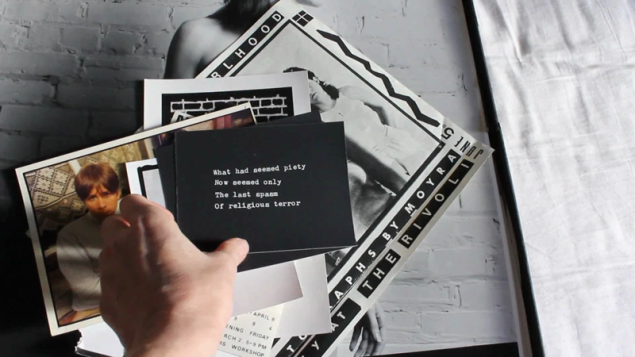 Talk: "Photo-Poetics Artist Panel: Claudia Angelmaier, Erica Baum and Moyra Davey" at the Guggenheim Museum
In conjunction with the exhibition "Photo-Poetics: An Anthology," the museum presents a panel of the artists Claudia Angelmaier, Erica Baum and Moyra Davey, who are featured in this current show. Berlin-based Claudia Angelmaier makes photographs of the backs of postcards that are strongly lit from behind in order to let the artwork on the surface of the card bleed through. New Yorker Erica Baum photographs fragments of images and text from printed sources, while Canadian-born Moyra Davey creates photographs and videos that are simply about reading and writing. Following individual presentations of their work in the show, the artists are then joined by the exhibition curators Jennifer Blessing and Susan Thompson for a moderated conversation about current photographic practices.
Solomon R. Guggenheim Museum, 1071 Fifth Avenue, New York, 6:30 p.m.
THURSDAY, MARCH 10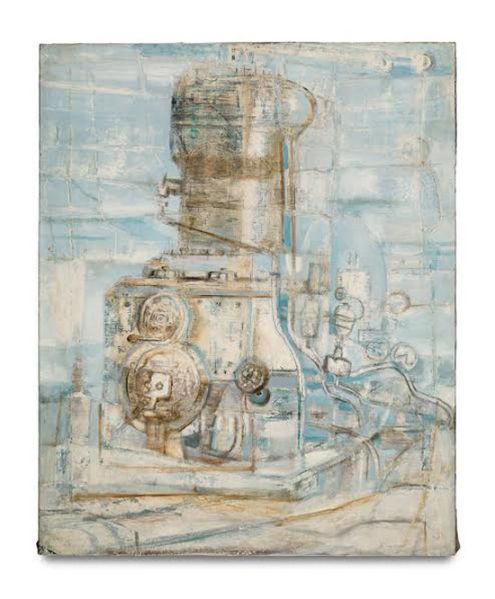 Opening: "Hedda Sterne: Machines 1947-1951" at Van Doren Waxter
One of the few women in the New York School of artists and poets, a group of post-war American artists that included the Abstract Expressionist painters Mark Rothko and Jackson Pollock, Hedda Sterne was a Romanian-born painter and sculptor who made work that ranged from surrealism to expressionism between the 1940s and her death at 100 years old in 2011. This exhibition presents a whimsical selection of paintings and drawings of abstracted machines that have a human-like presence, all of which were made by Sterne between 1947 and 1951.
Van Doren Waxter, 23 East 73 Street, New York, 6-8 p.m.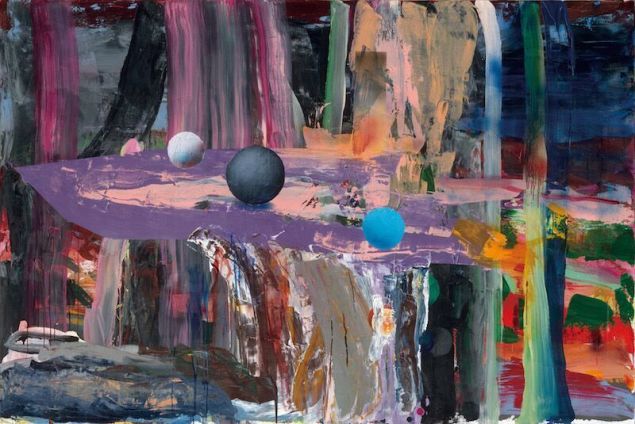 Opening: "Qiu Xiaofei: Double Pendulum" at Pace Gallery
This artist's first solo show in the United States, titled "Double Pendulum," is a new series of abstract paintings from a new generation of contemporary artists from China. Using palette knives, spray paints, brushes and other tools, the 39-year-old Mr. Xiaofei constructs improvisational works that draw on psychological states. His new work captures glimpses of figures and balls in dreamlike landscapes made from a colorful variety of marks.
Pace Gallery, 510 West 25 Street, New York, 6-8 p.m.

Opening: "Nick Brandt: Inherit the Dust" at Edwynn Houk Gallery
Photographing exclusively in Africa since 2011, British artist Nick Brandt makes intimate photos (without ever using a telephoto lens) of wild animals in nature. A former music video director, Mr. Brandt worked with such talents as Jewel, Moby, and, most famously, Michael Jackson, but nowadays he spends much of his time just waiting—which means waiting for the right moment to snap a picture. For his new series of photographs, the artist enlarged his animal portraits to life-size, inserted the jumbo-sized photographs in urban areas throughout Kenya and then documented the staged scenes. The resulting pictures reveal how the encroachment of man is threatening the natural habitat of these majestic creatures. An over-sized book of the same title, which presents the work nearly as beautifully as the prints, accompanies this striking show.
Edwynn Houk Gallery, 745 Fifth Avenue, New York, 6-8 p.m.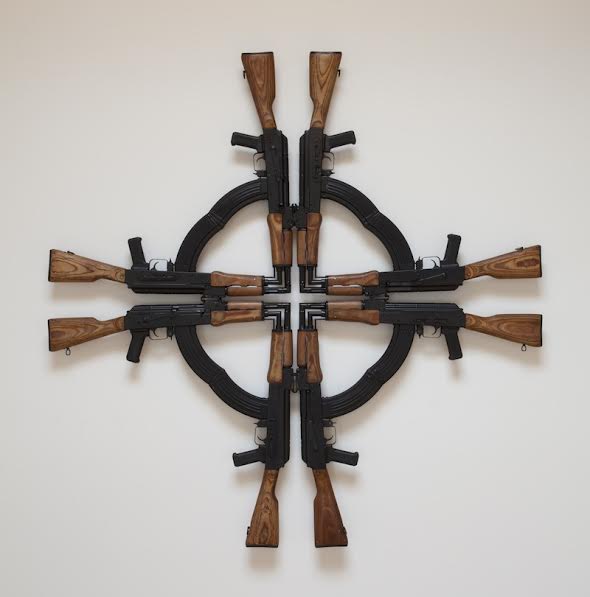 Talk: "A few words and a few notes: Mel Chin in Conversation with Sara Reisman" at the 8th Floor
Held in conjunction with "When Artists Speak Truths…," an exhibition about artists engaged in activism and social discourse, this conversation between the 8th Floor artistic director Sara Reisman and conceptual artist Mel Chin (who has work on view in the show) features both dialogue and song. Known for his provocative sculptures and installations that critique political and cultural concerns, Mr. Chin is exhibiting his 2012 piece Cross for the Unforgiven, which comments on the accessibility of guns in America today. The artist will also discuss two ongoing art projects that involve the use of scientific processes to ultimately make the world a better place in which to live.
The 8th Floor, 17 West 17 Street, New York, 6-8 p.m., rsvp requested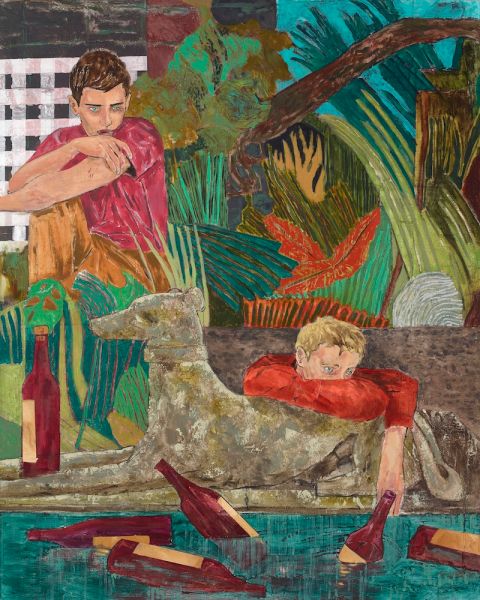 Opening: "Hernan Bas: Bright Young Things" at Lehmann Maupin
A Cuban-American artist who splits his time between Miami and Detroit, Hernan Bas makes melancholic paintings of young men that seem to be caught in another time. The dream-like narrative paintings and drawings in the show depict stylish lads decadently reclining by a pool filled with empty champagne bottles, coolly occupying a theatre box and falsely praying for redemption. Dubbed "Bright Young Things," the new series recalls London in the 1920s as seen through the eyes of young, bohemian aristocrats, who were actual people that were cleverly culled together by the artist from art historical and literary sources.
Lehmann Maupin, 536 West 22 Street, New York, 6-8 p.m.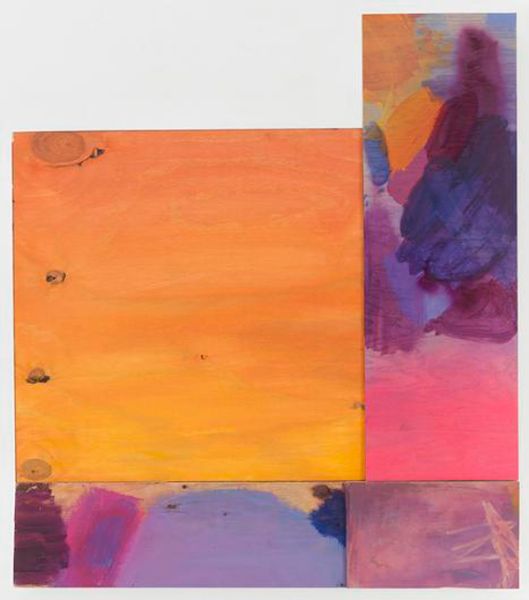 Opening: "Sarah Braman: You Are Everything" at Mitchell-Innes & Nash
New York-based artist Sarah Braman makes quirky sculptures by marrying found objects, constructed elements of colored glass and Plexi and oddly shaped pieces of plywood bearing brightly colored acrylics and spray paints. For her second solo show at the gallery, the artist uses a tree stump, a trashed truck cab, discarded bunk beds and fabricated glass structures to create eccentric assemblages.
Mitchell-Innes & Nash, 534 West 26 Street, New York, 6-8 p.m.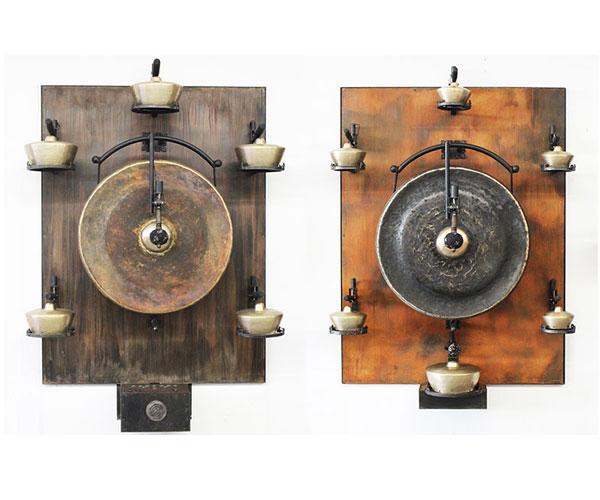 Performance: "Louise Despont: Energy Scaffolds and Information Architecture" at the Drawing Center
Presented in conjunction with Louise Despont's exhibition "Energy Scaffolds and Information Architecture," which is on view at the center through March 20, sculptor and musician Aaron Taylor Kuffner creates a live performance with his gamelatron (sonic kinetic sculpture with Indonesian gamelan instruments). Also included is an architectural installation and several large-scale diagrammatic drawings.
The Drawing Center, 35 Wooster Street, New York, 6:30 p.m., free with gallery admission