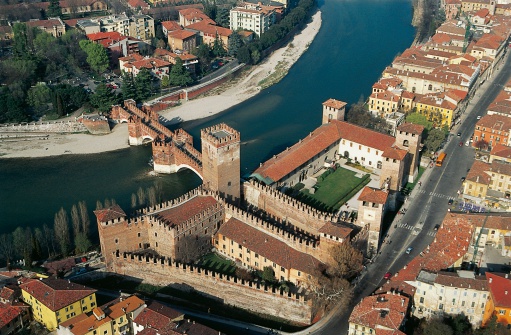 Italian authorities have arrested 13 suspects in connection with the robbery of 17 masterpieces from the Castelvecchio Museum in Verona, ABC News reported. Eleven of those apprehended are Moldovan and two are Italian, the news outlet said.
The artworks, which include pieces by Tintoretto, Rubens, Bellini, Hans de Jode, and Mantegna, were stolen in an armed robbery right before the museum's closing on November 19, 2015, according to The Guardian. Three men disguised in all black took the paintings after tying up and gagging the cashier and security guard on duty, who is now one of the suspects. According to ArtNet News, the crime may have been an inside job, as the brother of the guard was allegedly dating the sister of one of the perpetrators.
"Someone sent them; they were skilled, they knew exactly where they were going," Verona Mayor Flavio Tosi told The Local in November. Investigators believe a private collector organized the heist.
The museum estimates the value of the artwork, which remains missing, at 15 million euros ($16.5 million).