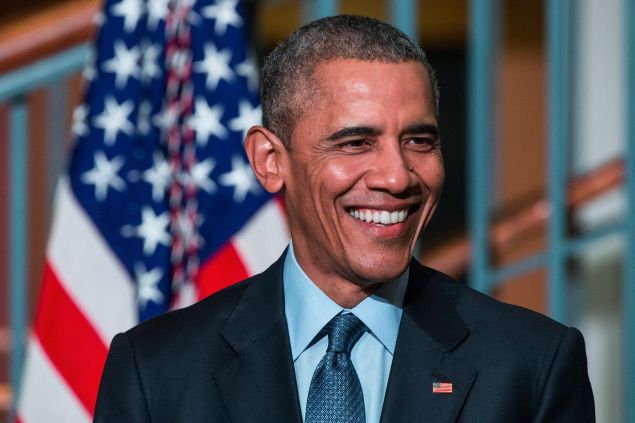 As the 2016 presidential race heats up and President Obama's tenure as POTUS winds down, it's only natural we reflect on his presidency.
Twitter has been doing plenty of that today since the hashtag #LetsBlamePOTUSForThisToo began trending this afternoon. Many people—who are very clearly not Obama supporters—have taken the opportunity to criticize the president and the initiatives he's taken during office. The majority of users, however, have cranked up the sarcasm to mock those who blame President Obama for everything. Here are 17 problems Twitter users say are clearly Obama's fault:
1. The lack of proper grammar
2. Snack problems
3. And more snack problems
4. Lost keys
5. RIP Pluto [crying emoji]
Even though this happened when George W. Bush was president.
6. The most famous Super Bowl moment
This too happened under the tenure of his predecessor.
7. Puppymonkeybaby
8. Failure to adhere to gym etiquette
9. And of course, failure to adhere to office lunchroom etiquette
10. This vicious lie
11. Our biggest Twitter complaint, obviously
12. Pulp
13. This complete lack of common sense
14. Writer's block
15. Bratty cats
16. Cats being stupid
17. No sex
THANKS OBAMA.