While there are some impressive museum shows in New York this spring, nothing can compare to the intimacy of a gallery show. Luckily, there's a treasure trove of fantastic exhibitions on tap for the spring of 2016, from sprawling historical retrospectives, to debut solo shows, to work from previously overlooked painters who are finally getting their due. Let's have a look.
Erró at Galerie Perrotin
909 Madison Avenue
March 1 – April 16
Long before Lowbrow Art and Juxtapoz Magazine, there was a very odd Icelandic guy named Erró. The single-moniker enigma—who doesn't use email, a computer or a cellphone—has been crafting surreal Pop montages since 1959. Now, he's getting a retrospective of his work at this gallery, his first in the U.S—and it's about time. Erró didn't get much attention in the states, due to the severity of the Pop Art/Minimalism dialectic of the 1960s and '70s. But when you look at him as a precursor to '80s pastiche painters like David Salle, not to mention the emergence of Pop Surrealism in the late-'90s and beyond, it seems as if this talented artist deserves to have his uniquely bizarre creations recontextualized.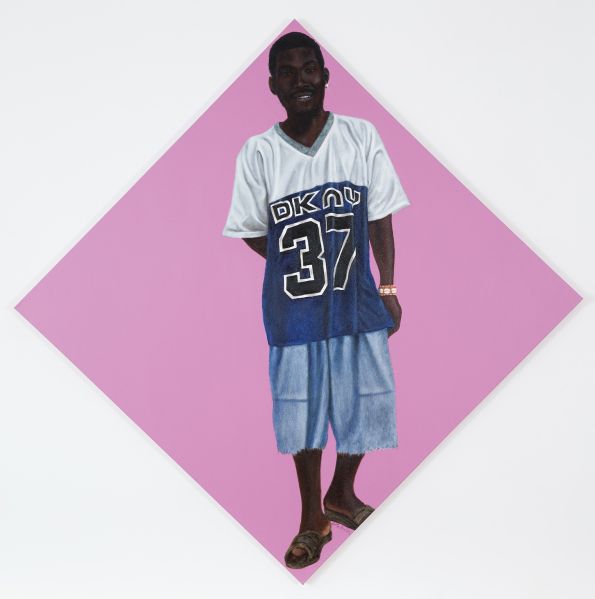 Barkley L. Hendricks at Jack Shainman Gallery
524 West 24th Street
March 17 – April 23
Now that figuration is back (did it really ever leave?) the masterful portraitist Barkley L. Hendricks can once again command the spotlight he deserves. Mr. Hendricks renders ultra-hip urban characters of color with lavish detailing, capturing their essential mojo in the most profound of ways. He should be considered right up there with Alice Neel in terms of American portraitists and is also an important forerunner to a new breed of black portrait painters from Henry Taylor to Kehinde Wiley—don't skip it.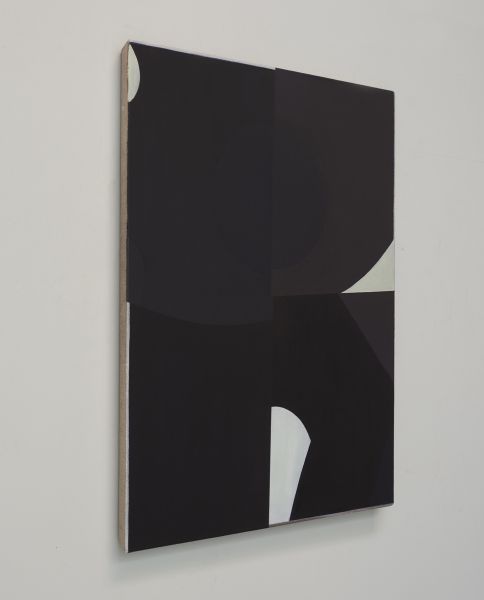 Nathlie Provosty at Nathalie Karg
291 Grand Street
March 30 – May 8
Abstract painting has been getting a bad rap lately thanks to the various breeds of "Zombie Formalism" that have been assaulting the market and garnering plenty of ink, until quite recently. But don't throw out the baby with the bathwater! There's still a lot of fantastic emerging abstraction that's emerging, including the haunting work of painter Nathlie Provosty. Her near monochromes, which often feature a central "U" shape among other motifs, expose themselves from angled views or upon close inspection, where a "black" painting is likely to reveal indigo blues, violets and deep crimsons, among other colors. Her studious mix of the pictographic symbols seen in the work of Ab Ex artists like Adolph Gottlieb and the formalist surface tensions of painters like Hans Hofmann, make Ms. Provosty a complete talent, one who is set to make her mark.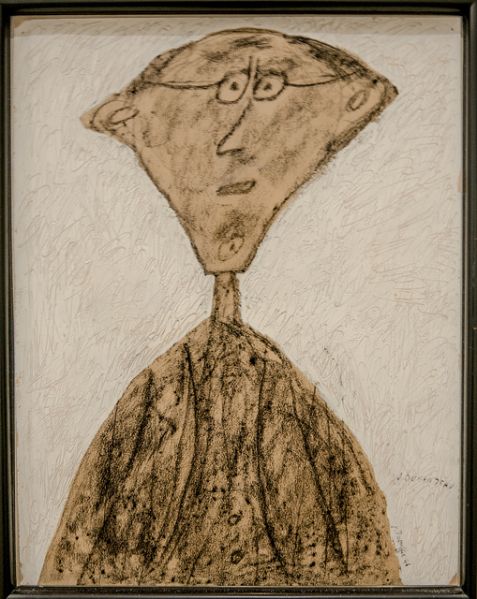 Jean Dubuffet at Acquavella
18 East 79th Street
April 15 – June 10
If you're feeling down on your art career, read a little about Jean Dubuffet and take comfort. A French wine seller until he was 40, the artist didn't even show his work until he was 45, yet he became one of the more unique stars of the Modernist era. He began by championing the work of children and the clinically insane in exhibitions he curated, but later began emulating these works as a sort of anti-social aesthetic study, if you will. This survey, which was organized by Detroit Institute of Arts' curator Mark Rosenthal, focuses on Dubuffet's first forays into art making and will draw works from the Met and the Guggenheim, as well as a slew of private collections. It's the first survey of his early work in over 20 years, so you might want to stop by.
Philip Guston at Hauser & Wirth New York
511 West 18th Street
April 26 – July 30
This show logically follows the announcement that this gallery has become the exclusive worldwide representation of the Guston estate, and will focus on the abstract period of Guston's career. The artist's earliest Ashcan School-meets-German Expressionist style works eventually gave way to an abstract painting practice often referred to as a sort of "Abstract Impressionism" spanning the late-'50s to the late-'60s. At that point, Guston forged an initially despised but later lauded painterly cartoon style that flew in the face of the dominant narrative of the time. Nevertheless, it's good to consider the whole Guston package, and this show will help viewers understand the winding arc of a truly complex and brilliant career.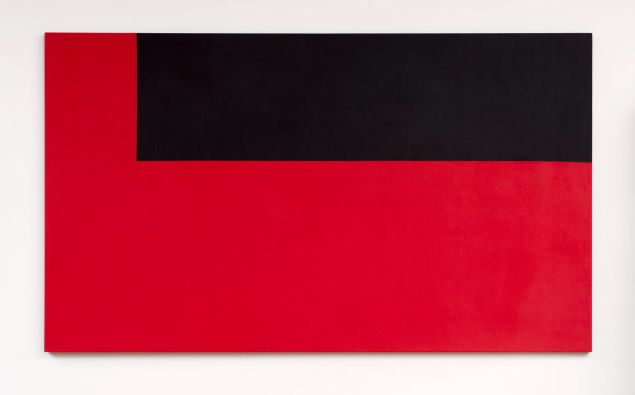 Carmen Herrera at Lisson Gallery
241 Eldridge Street
May 3 – June 18
This show is crucial for many reasons, one being that the staunch, London-based gallery Lisson will be unveiling its first gallery space in the colonies and it's sure to be a doozy. It'll open with one of its strongest artists, too—the 100-year-old Cuban-born reductive painter Carmen Herrera, who is just now getting the attention that her contemporaries (such as Ellsworth Kelly) have been getting for decades. With Cuban artists finally getting exposure in the States, this show just feels like a timely omen, and is sure to be a beautiful one to boot.
Nicole Eisenman at Anton Kern Gallery
532 West 20th Street
May 19 – June 25
One of the more intriguing shows this spring should be Nicole Eisenman's first solo show at this stellar gallery and her first gallery show in New York since 2012. With her signature comedic and sexually outrageous paintings that reference art styles from Cubism to WPA murals, Ms. Eisenman is poised to make a big bang in 2016 after winning a MacArthur "genius" grant last year. A standout in 2014's "Forever Now" painting show, whose work seems to get better and more complex with age, Ms. Eisenman will likely further cement her name as one of the major New York talents of our time.