Collectors will pour into New York in droves from all corners of the world during Armory Arts Week. But when the fairs wrap on Sunday, shopping won't be over for true jet setters, who now make the annual rounds at the growing list of major art fairs that dot the globe. These are the international hot spots where art collectors with money to burn will schedule stopovers this spring.
TEFAF
Maastricht, Netherlands
March 10 VIP preview, March 11 – 20
While not as hip as its Contemporary art fair sibling Art Basel, TEFAF is widely considered the leading fair in the world and where Europe's Old Money collectors come to shop in over-the-top style. (Expect tulips as far as the eye can see.) The fair has a wide range of offerings, from antiquities to rare books to Modern art and jewelry, but it's strongest in the area of Old Masters paintings. Bring your ball gown.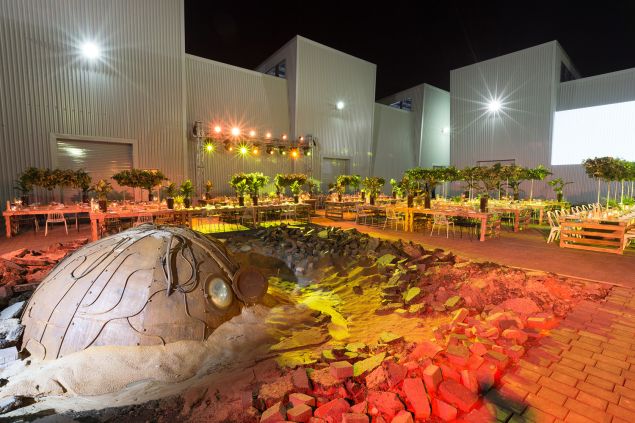 Art Dubai
Dubai, United Arab Emirates
March 16 Ladies and VIP Preview, March 17 – 19
Now in its 10th edition, the fair is the Middle East's premiere annual trade event, and showcases over 90 galleries, mostly from the Middle East, Africa and South Asia, though more and more European and American exhibitors are joining the lineup. There's a mix of Modern and Contemporary art on view, and this year's special curated section, Marker, is focused on art and artists from the Philippines. Dubai has become such a hot spot during the March fair that several major satellite events are running concurrently, such as the inaugural edition of the Dubai Photo Exhibition.
SP-Arte
São Paulo, Brazil
April 8 VIP Preview, April 9 – 12
All eyes have been on the Latin American market lately, so it should be no surprise that Brazil's longest-running fair should make our list. Founded by art collector Fernanda Feitosa in 2005, the fair's programming spills over into the Brazilian art capital, and brings together galleries from the country's urban centers as well as smaller burgeoning communities on the outskirts of São Paulo.
Art Cologne
Cologne, Germany
April 13 VIP Preview, April 14 – 17
The fair touts itself as the "world's oldest fair for Modern and Contemporary art"—yes, it even predates Art Basel—and it's no small operation. In 2008, former gallerist Daniel Hug was tapped to take the helm and he gave the fair a major facelift by slimming the gallery list, redoing the fair layout, bringing in more non-German galleries and initiating a partnership with the New Art Dealers Alliance for a series of collaborative projects by NADA galleries. Mr. Hug stressed in an earlier interview with the Observer that the fair layout is super-easy to navigate so that people can hit up every spot and not feel tired or like they've been overwhelmed. German efficiency.
Art Brussels
Brussels, Belgium
April 21 VIP Preview, April 22 – 24
For a while, Brussels' fair week was seen as a major competitor to Art Cologne because of the proximity of the fairs' dates. Now, with more breathing room and distinct programming, the two fairs couldn't be more different and the city of Brussels is wresting Basel for the title of Europe's art capital. While in Belgium, check out Independent Brussels; the new satellite fair is in its first year.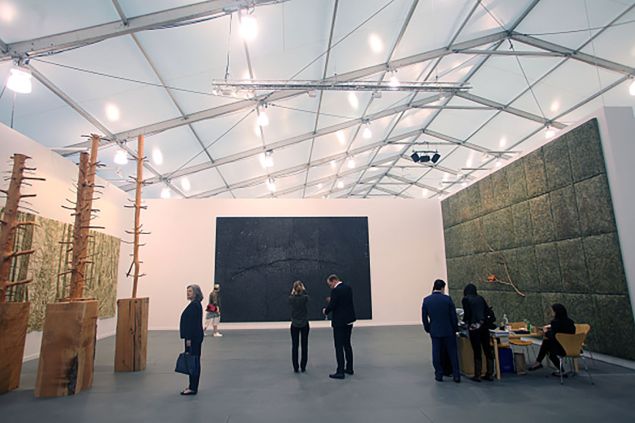 Frieze New York
New York City, United States
May 4 VIP Preview, May 5 – 8
In 2011, London's beloved Frieze Art Fair crossed the pond and set up on Randall's Island. Now, the fair is set to open its fifth edition under new directorship from Victoria Siddall, who spearheaded Frieze London's sibling fair, Frieze Masters, in 2012. A highlight this year will be the return of the Spotlight section, with solo presentations of 20th-century work.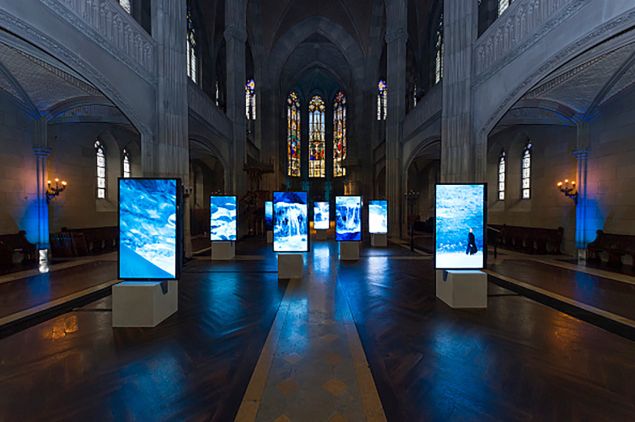 Art Basel
Basel, Switzerland
June 14-15 VIP Preview, June 16 – 19
Affectionately referred to as "Basel Basel" to distinguish it from fairs in Miami and Hong Kong, the Swiss edition was the first of its trendy cohort, and is considered mandatory for serious art collectors. It's always a giant, and this year is no different; there will be 287 galleries showing. We suggest not missing the curatorial projects of the Feature section or the young emerging galleries in the Statements section.
BESbswyBESbswyBESbswyBESbswyBESbswyBESbswyBESbswyBESbswyBESbswyBESbswyBESbswyBESbswyBESbswyBESbswyBESbswyBESbswyBESbswyBESbswyBESbswyBESbswyBESbswyBESbswyBESbswyBESbswy
Masterpiece
London, United Kingdom
June 29 VIP Preview, June 30 – July 6
For those who didn't get enough shopping done at TEFAF, there will be plenty more antiquities, design objects, furniture, decorative arts, jewelry, paintings and sculpture (from ancient to Contemporary) for "cross-collectors" at Masterpiece. If that's not enough to entice you to sunny London in June, the fair also takes place on the historic 300-year-old grounds of the Royal Hospital Chelsea.