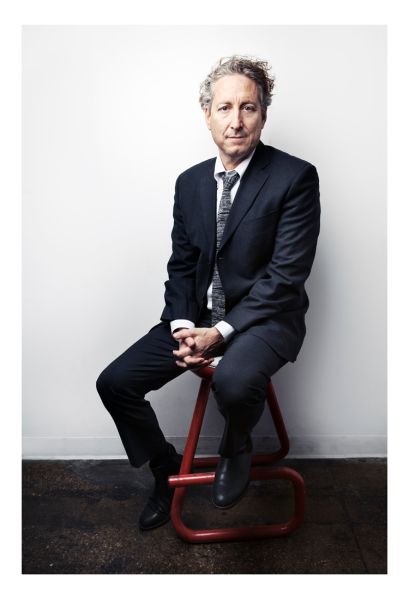 This article is part of our continuing series "Ask a Casting Director."
It's a cold, overcast and horrifically early February morning when I arrive at Telsey + Company, a New York casting office: not the kind of weather that usually portends positive vibes and good luck mojo for the dozen or so actors already milling about the waiting room at 8:15 a.m. Inside its sterile Midtown office the barometer is even more erratic. Telsey + Company founder Bernie Telsey has just returned from Los Angeles, where the company opened a West Coast branch, and before the first actor can be seen, there is about two hours of box-checking that needs to happen, with approximately 20 casting associates reaching for their coffee and granola, ready to throw out some ideas. I sit next to a young woman holding what looks like 20 sheets of an itemized spreadsheet, which she dutifully checks off, one by one.
"The touring cast of Annie needs a swing," she might say, and then everyone jumps in, naming actors that might fit the bill.
"We need a newscaster to play themselves in the movie," Mr. Telsey–who also serves as vice president for the CSA (Casting Society of America)– chimes in, adding the name of a popular cable news host-type. "But not actually him, because he turned us down." More pitches.
Or: "We need a warm, affable guy for this commercial," which rouses another round of debate. "We need someone that can play opposite a leading actress."
It may seem like a lugubriously slow process, more akin to a town hall meeting where everyone is allowed to get their two cents in, but make no mistake: Telsey + Company is a well-oiled machine, albeit one that works in the shadows of the entertainment industry.
One major grievance, which comes up during the meeting, is when Mr. Telsey tells his staff about an Academy luncheon he has just attended, in which it was just revealed that the Oscars are going to implement a teleprompter model for winning speeches, written in advance and shown on a scrolling chyron for audiences watching at home.
"And let me guess," someone adds sarcastically, "they are still not going to remember to thank us."
This idea—that casting directors don't receive the recognition they deserve for their work—comes up time and time again. There is no award for casting directors in most major ceremonies, and few, if any, thank you speeches include a shout-out to the person who may have advocated hardest to get an actor or actress a big-break role.
"I don't think any of it is intentional," Mr. Telsey later tells me, slipping 15 minutes in for interviews between meetings, auditions and phone calls. "It's more of an oversight. It's still the profession that someone can't put their finger on what we do."
So…what is that, exactly?
"Our job is to try to get inside the imagination and inside the brain of the people we're casting for," Mr. Telsey explains. "You're sort of like the host of the party: You need to make sure you are serving every kind of meal, or every kind of actor that will make everyone happy. And then you're going out and finding what it is and what it isn't [that] they want."
That still sounded rather cryptic, so he put it more succinctly. "It's our job to know all the actors. Sometimes we know them all, and sometimes, if we don't know them, we have to do pre-reads."
The biggest faux pas you can make is calling a casting director a casting agent, a term which implies that the job involves repping actor clients. Au contraire—their job is three-fold: to scout the best talent, to direct the talent into giving the best audition possible and then to present their client (whoever is putting on the picture, play or television show)—on the best of what's out there.
A man walks out of an audition room while Mr. Telsey is speaking, and the casting director clocks him a moment too late. "Hey, grab him!" he booms at a nearby associate. "Ask him if his wife had her baby yet." The associate rushes after the actor and five minutes later, dutifully reports back: "Any day now."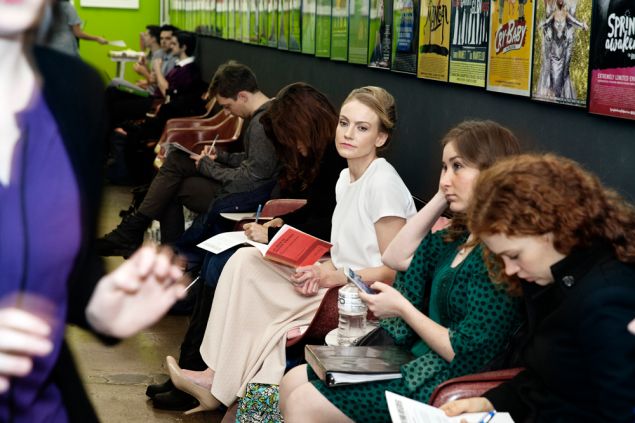 A large part of Mr. Telsey's job is to know every actor in the theater, film and television, as Sisyphean as the task may seem. Just a glance into the waiting room and one can see the assembled crowd waiting to audition outside Telsey's doors has grown exponentially from a couple stragglers to a veritable Chorus Line opening number. Today, the company is holding auditions for two pilots, one of which is a dark, gritty reboot called Drew, an hour-long procedural for ABC about the junior detective Nancy Drew, now all grown-up in the style of Jessica Jones. (For the rest of the day, my ears perk up in a dog-whistle effect of people constantly saying my name in angry, beleaguered or impatient tones).
I'm lead to an audition room to watch a Telsey associate, Abbie Brady-Dalton, a tall brunette with an auctioneer's fast-paced patter, read lines for the show while filming an actor's audition for Drew's love interest. Ms. Brady's job is not only to have a mental Rolodex of all the actors she sees but also be able to coax the best performance out of them for the camera.
After one audition, Ms. Brady—whose reading speed could give the Gilmore Girls a run for their money—directs the actor about his motivations as a character: "I love that you're coming to it not apologizing right from the start. I love that." To another, she gives seemingly opposite directives: "You're coming across as tough, and you're not a pushover, and she's not walking all over you, which is great. But there has to be a little bit of vulnerability." Ms. Brady has been working in casting for eight years and sees herself as much more of a director than an agent. "I try to work on actors based on their instincts," she tells me. "This character, he's supposed to be charming. But a guy can come in and read these and come across like an ass. It could be very douchey, and I know that's not what [the production] wants, so you have to give them ideas."
There is a knock at a door, and another actor walks in. Ms. Brady jumps up, greets them by name and asks after the state of the man's newborn baby—one of the many facts she has filed away about any number of actors at any given moment.
"For you, I need you to lay off a little of the toughness," she says, after watching several takes of the man's audition.
By the time I leave at noon, the waiting room at Telsey has grown to a full-size mob. There are a hundred more auditions to go through that day, each one needing direction and approval from Telsey's staff in order to land the role of their dreams.
"But that's the great thing about TV now," Mr. Telsey tells me on the way out. "It's in the prime. I've been casting for a long time now, and sure, television always took a theater person or a film person, but now it's like a swinging door. It's no longer 'Oh, she's only in theater,' or 'Oh, she's too fancy, she only does feature films.' Everyone does television now."