Sophisticated and South Beach don't often belong in the same sentence, but the spring break capital's newest hotels, restaurants and nightlife suggest that SoBe is growing up fast. You'll still have to dodge a girl-gone-wild or two, but here's where to spend your spring break in South Beach if you've graduated beyond fishbowl margaritas.  
WHERE TO STAY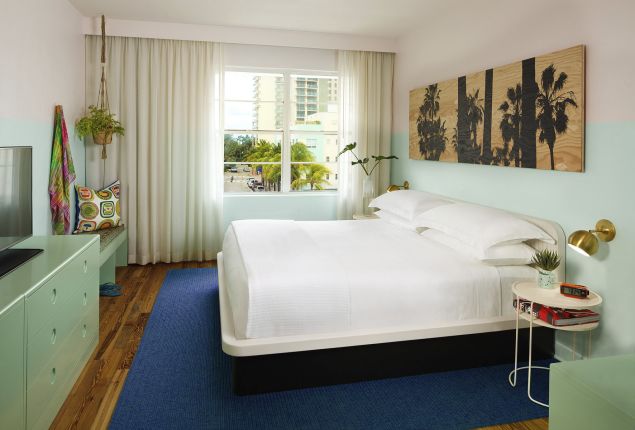 The Hall Housed in a beautifully-renovated Art Deco classic, The Hall South Beach follows the lead of nearby hipster outpost The Freehand to bring a touch of bohemian whimsy to the shores of South Beach. Expect a sunny laid-back vibe, retro flourishes and an artsy crowd.  
Nautilus Fashion-forward Sixty Hotels have recently completed a renovation of yet another stunning Art Deco building on Collins Avenue (this one by famed architect Morris Lapidus) to open the Nautilus Hotel. The hotel's relatively small scale, refined decor and secluded pool make for a cool oasis in the otherwise red-hot heart of South Beach.
Faena Hotel Miami Beach Decadent in design and cinematic in scale, the new(ish) Faena Hotel Miami Beach is the stuff dreams are made of. Conjured up by hotelier Alan Faena, with the help of Hollywood heavy-hitters Baz Luhrmann and Catherine Martin, it comes as no surprise that a stay here will make you feel more like you're on the silver screen than in South Beach. Expect generously-sized rooms, extravagant dinners at chef Paul Qui's Pao, and gilded Damien Hirst sculptures at every turn.
WHAT TO DO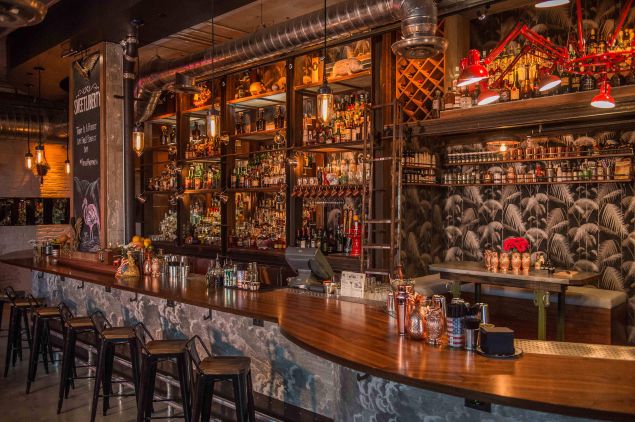 Sweet Liberty Tucked away behind the Bass Museum, Sweet Liberty is the brainchild of some of Miami's top mixologists and restaurateurs. A locals-only vibe, curated cocktail list and small menu of the best bar food you'll find in Miami (cauliflower nachos are not to be missed) make for a sweet escape from the bustling beach.
El Tucán One way to escape the Spring Breakers in South Beach is, of course, to leave South Beach altogether. Well worth the ten minute trek across the causeway, El Tucán presents dinner and a show Thursdays through Saturdays in a gleefully kitschy cocktail lounge in Brickell. Ricky Ricardo would approve of the Cuban-inspired cabaret, complete with showgirls and an in-house band that makes resisting the lure of the dance floor a difficult task.
WHERE TO EAT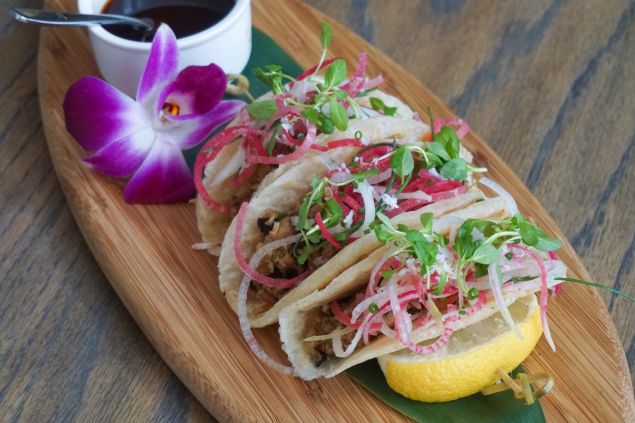 Hurao When was the last time you ate at a Guamanian restaurant? Never? Thought so. Hurao, the latest pop-up restaurant at Mondrian South Beach by chef Dustin Aotigue, brings the cuisine of Guam's indigenous Chamorro tribe to Miami. Think grilled achiote glazed ribs, island-style roast pig with papaya sour sauce and lemongrass essence, and steamed snapper with cilantro pesto.
NaiYaRa Locals have discovered this eclectic spot in Miami Beach's Sunset Harbor neighborhood, but it's off-the-beaten-tourist-track location make it unlikely you'll run into any Spring Breakers here. Chef Piyarat Arreeratn (affectionately known as Chef Bee by most Miamians) and his mother opened NaiYaRa together last fall and showcase a menu featuring Thai street food and Japanese specialties.
Matador Room Elegant and hushed, the Matador Room at The Miami Beach Edition Hotel is, at the moment, the most romantic date night venue in South Beach. Jean-Georges Vongerichten has designed a menu that brings together Spanish, Caribbean and Latin American cuisines.
Tim is a Miami-based sunshine addict who writes about hotels, travel, food and design. If you're into pictures of palm trees and beaches, follow him on Twitter and Instagram: @timedwin.