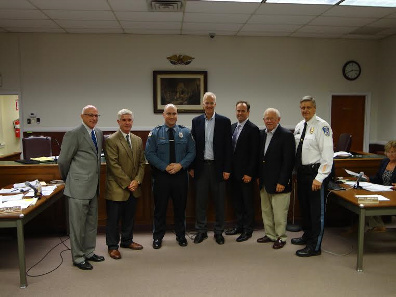 Acting Attorney General Robert Lougy and Acting Bergen County Prosecutor Gurbir Grewal are conducting an investigation into allegations of police profiling made by the American Civil Liberties Union (ACLU) of New Jersey against the Wyckoff Police Department.
"We have received the complaint from the ACLU and a copy of the email at issue," Lougy and Grewal said in a statement. "On its face, the email appears to be a clear violation of the Attorney General's policy strictly prohibiting racial profiling by police officers.  We are conducting a full investigation and will take all appropriate measures."
The ACLU of New Jersey wants the acting attorney general and prosecutor to determine whether Wyckoff Police Department Chief Benjamin Fox advised his officers to engage in racial profiling.
According to the email in question: "Profiling, racial or otherwise, has it's (sic) place in law enforcement … Don't ask police to ignore what we know. Black gang members from Teaneck commit burglaries in Wyckoff. That's why we check out suspicious black people in white neighborhoods."
"When you look at everything we know about the kind of policing that fosters trust between officers and communities, this email shows Wyckoff heading in the opposite direction," said ACLU-NJ Senior Staff Attorney Alexander Shalom of the leaked email. "Encouraging police officers to act with racial bias is unacceptable. Sowing mistrust at this level damages civil rights, and it threatens public safety by diminishing the faith people have in the police. If Chief Fox sent the email, community members — and the police department — will need real accountability to heal from this fractured and divisive approach to policing."
The email addressed from Chief Fox was written in 2014 but anonymously shared with the ACLU-NJ last week. The ACLU noted that the email encourages officers to violate both state and federal civil rights laws that ban racial profiling, as well as an official statewide policy established through Attorney General directive that prohibits racially influenced policing.