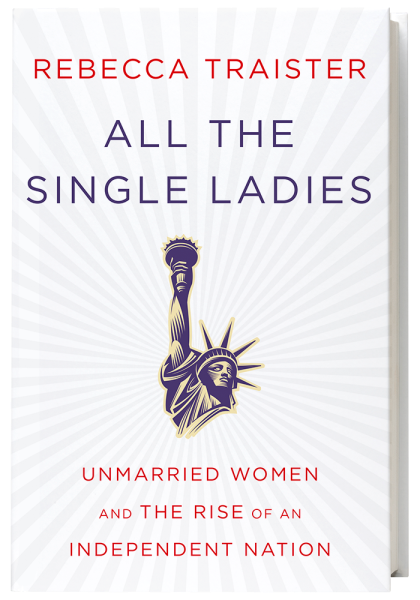 Rebecca Traister, the foremost authority on single women (and an Observer alum), recently released All the Single Ladies: Unmarried Women and the Rise of an Independent Nation. Her latest book delves into the deep history of unmarried women in America, using intersectional feminism, pop culture references and personal interviews to tell a fascinating, inclusive story.
ELLE Editor-in-Chief Robbie Myers moderated a panel discussion on the lives of single women in America, based on Ms. Traister's research, which she describes as "a movement reshaping America's society." Ms. Myers and Ms. Traister were joined by Jezebel alum and current Director of Culture at Fusion Dodai Stewart (interviewed in the book) and Jess McIntosh, the Vice President of Communication at Emily's List.
The panel took place in Cooper Union's Great Hall, which has a long list of lauded feminist speakers, including Susan B. Anthony and Elizabeth Cady Stanton. The audience, not unexpectedly, was made up of almost entirely women. In fact, even the baby in the front row was wearing a pink cap.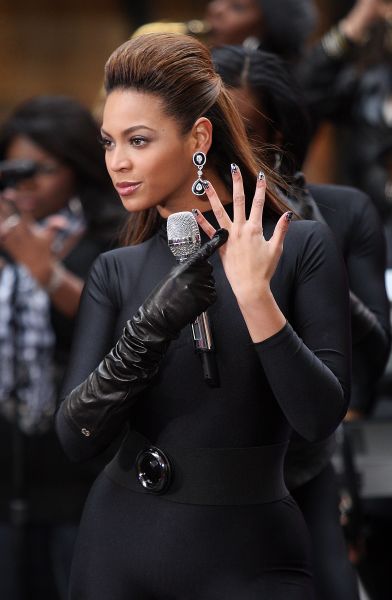 Ms. Myers opened up the floor with: "Does Beyoncé's "All the Single Ladies" really work as a feminist anthem?"
"That is the hardest question I've been asked on this book tour," Ms. Traister quickly responded, jokingly asking if she could throw it to Ms. Stewart, the resident pop culture expert.
On the topic of Beyoncé, Ms. Traister said, "I happen to love her feminism, but she's a complicated figure and sends a variety of contradictory messages." Ms. Traister went on to explain the book's personal origin, as she was married in her mid-thirties, along with speaking about Beyoncé's influence.
"I was anxious to acknowledge the fullness of life before and outside of marriage, and the full adult status of unmarried women. It was something that derived from my own personal experience, but I didn't want to write a book about my single life. I was especially curious because there are so many pop culture depictions, including a Beyoncé version, of female empowerment. Beyoncé, of course, is now married, and she speaks a lot about her independence in advance of marriage. There are places in the book where I quote her on that—her desire to put off marriage until later in her 20s, even though she had already met Jay-Z, because she wanted to have some professional independence on her own, some economic status, before she entered into marriage. I was very curious about the experience of singlehood across classes, across races, across ethnicity, across the country, not just in New York City where we see so many depictions that glamorize single life on television and in movies. The "all" in All the Single Ladies—of course I don't tell the story of all the single ladies, I tell the story of a fraction of the single ladies across the country—but that was an important thing that I wanted to capture."
"It's a lot harder for women to get things done when they're married," said Ms. Myers. "A lot of pop culture stories that we grew up with end with a wedding—it's over. The screen goes black," added Ms. Stewart, who said, "I feel like I'm very productive being unmarried. It's not that there's not room for somebody, but I definitely think that the time you're investing into that is outside of yourself."
When Ms. Myers posed the question: "How did we get to this point in culture where it's kind of acceptable now for a woman not to be married?" Ms. McIntosh quickly responded, "It's not about hobbies that supplement institutions." Ms. Traister weighed in, explaining, "This is not a politicized revolution. This is a change happening. In fact, many women who do marry later or not at all would very much like to meet a person with whom they fall in love and want to make a lasting legal commitment or cohabit. It's not about making a statement."
Focusing on single women from all over the country, not just New Yorkers, was also important to the author. The book has a chapter called, "The Sex of the Cities: Urban Life and Female Independence," which discusses "the vivid energy" of Sex and the City. Towards the end of the panel, audience questions touched on online dating, the history of appropriation and what it means to be a single woman.
Ms. Traister ended with an impassioned speech on single life. "This notion that unmarried life is juvenile…you just find it everywhere. That is not the case. It doesn't matter whether you're married or a parent, you are an adult woman with a variety of successes and failures and hopes and disappointments and commitments and responsibilities and goals and fears. And that is your full adult life. In many cases, especially if you're an unmarried person, your life is more mature and entails more responsibility because you are earning for yourself, doing domestic work for yourself, and feeding yourself, and cleaning your own clothes, and paying your own bills, and fixing your own bookcase, and drilling the hole for the picture into your own wall. It drives me bananas that women who are living that unprecedented fullness of adult life are cast as selfish children." With that final nugget of wisdom, the panel ended to the tune of well-deserved applause.