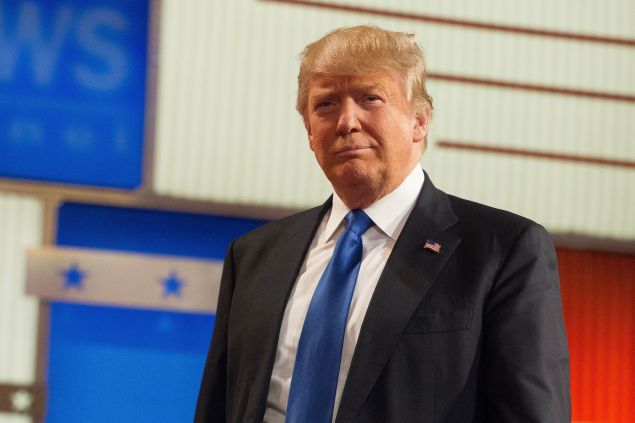 Few New York elected officials enjoy flaying Donald Trump as much as Gov. Andrew Cuomo.
The Democrat, pivoting far more to the left in his second term, has denounced the Republican front-runner as a fear-mongering villain. While Mr. Trump boasts about building an ever-larger wall to block out Mexican immigrants, Mr. Cuomo casts himself as a champion of the underprivileged, a governor upholding the legacy of Ellis Island as a gateway for all new Americans.
"We make a long list. We write down all the immigrants on the list and then we kick them all out," Mr. Cuomo said at a rally for Hillary Clinton on Wednesday, mocking Mr. Trump's rhetoric. "And then to make sure they don't come back, we build a wall. The wall. The big wall, a long wall, a thousand mile wall, like a China wall but wider but higher but nicer. A good-looking wall."
The problem is that Mr. Cuomo, like several other prominent Democrats, has taken a hefty amount of campaign cash from Mr. Trump and his daughter, Ivanka, over the years. And he'd rather not talk about it.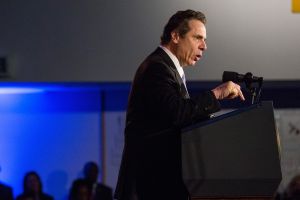 A spokesman declined comment on several questions. Would he think about refunding the cash, which totaled $64,000 from Mr. Trump himself over the course of a decade? More importantly, does he regret taking money from someone who has not only been a divisive presidential candidate, but also led the Birther movement questioning whether President Barack Obama was born in the United States?
In Mr. Cuomo's defense, according to an analysis by the firm Competitive Advantage Research, the last time a donation arrived from Donald J. Trump, the year was 2009. Mr. Cuomo was raising cash for his first gubernatorial bid and doing what he's always done during campaign season: cozying up to the state's wealthiest people. Mr. Trump is just one in a stable of millionaires and billionaires who have contributed generously to Mr. Cuomo. Other megadonors hated by liberals, like Paul Singer, Daniel Loeb and the Dolans, have opened their wallets plenty. Thanks to New York State's notoriously lax limits on giving, the largest single contribution Mr. Cuomo received from Mr. Trump was $25,00o in 2009.
Ivanka Trump is a more recent contributor. Filings show she last gave to Mr. Cuomo in 2011 when he was governor. She contributed a total of $8,500.
$26,000 of Mr. Trump's donations were for Mr. Cuomo's successful campaign for attorney general in 2006. While Mr. Trump was already a major New York celebrity known for courting controversy, he was never regarded as a serious presidential contender then, despite flirting with bids. In 2011, when Mr. Cuomo was still taking donations from Mr. Trump's daughter, the billionaire real estate developer was leading the Birther movement, demanding that President Obama prove he was born here.
Bill Samuels, a Democratic fundraiser and frequent Cuomo critic, called on the governor to return Mr. Trump's money.
"Bottom line is, Andrew talks about reform financially but he takes whatever money is offered to him. He doesn't care where it comes from," Mr. Samuels said.
He also said Mr. Cuomo should return the $50,000 the billionaire industrialist David Koch, a New York philanthropist and major force in the conservative movement, donated to Mr. Cuomo's 2010 gubernatorial campaign. "The symbolic value of returning both Trump's and David Koch's money is the type of leadership that he should be giving. But he won't. He's not gonna do it."
Refunding the actual money Mr. Trump gave Mr. Cuomo is likely impossible because it was long ago spent on his campaigns. But, as Mr. Samuels said, he could still perform the symbolic gesture of writing a check and returning the amount to Mr. Trump, or he could simply express regret for taking the money.
Progressives resentful of Mr. Cuomo aren't holding their breath.
"Guy will take checks from anybody and has no shame," groused one liberal Democrat. "Gosh, who does that sound like?"
Disclosure: Donald Trump is the father-in-law of Jared Kushner, the publisher of Observer Media.