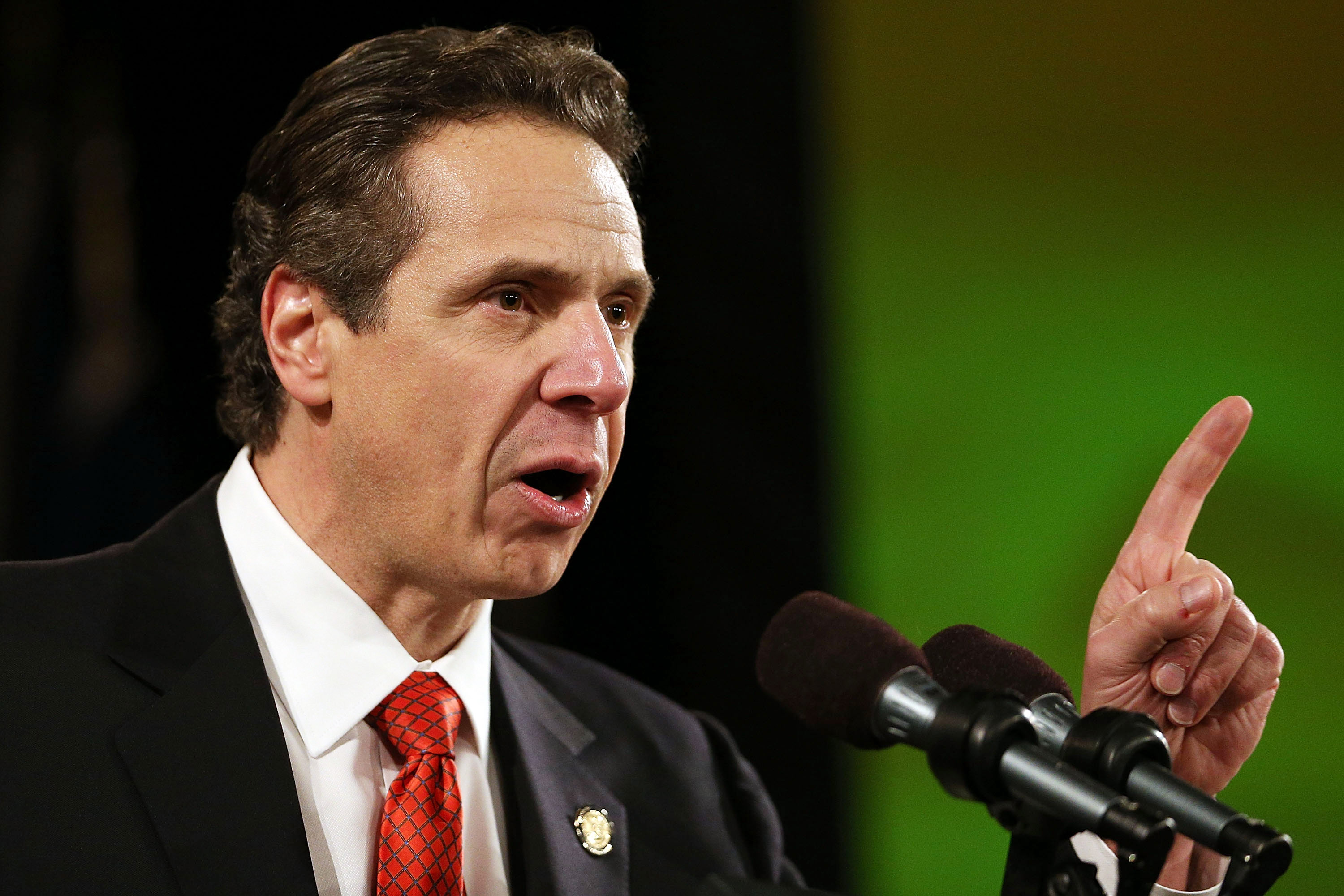 Gov. Andrew Cuomo said today that he doesn't plan to give back a penny of the $64,000 in political contributions he has taken from Donald Trump and his family in his career—despite his regular attacks on the Republican presidential front-runner's anti-immigration stances.
Speaking after an unrelated press event at his Midtown office, the governor scoffed at the notion he should refund the money from a man he has repeatedly assailed in his speeches.
"Why should I give the money back?" the Democrat, a Queens native like Mr. Trump, told the Observer. "I don't plan to vote for him, that's my remedy to that situation."
A study by the firm Competitive Advantage research found Mr. Cuomo last took the real estate mogul's cash—$25,000 of it, to be exact—in 2009, when he was setting up his run for governor. Mr. Trump's daughter, Ivanka, gave the governor $8,500 in 2011.
Mr. Trump also gave heavily to Mr. Cuomo's successful 2006 bid for state attorney general.
"He supported my campaigns. I was grateful that he supported the campaigns. I don't support his presidential campaign," Mr. Cuomo said today.
Mr. Trump publicly flirted with challenging Mr. Cuomo in 2014, but decided against it. The governor has campaigned for Democratic presidential front-runner Hillary Clinton, another beneficiary of the belligerent billionaire's political largesse.
The governor has also taken $50,000 in campaign money from oil tycoon David Koch, another bête noire of the political left.
Sen. Charles Schumer, also a longtime recipient of Trump money,  similarly refused to give the cash back when the Observer inquired about it last year. Mr. Trump, who has changed his party affiliation and views on multiple issues repeatedly over the years, has defended his generosity to Democrats as a simply a cost of doing business in a deep-blue state.
Disclosure: Donald Trump is the father-in-law of Jared Kushner, the publisher of Observer Media.