Some friend finding apps aim to pair up two people, while others allow groups to meet up and create a squad. For a generation who grew up making friends on Livejournal, Myspace and Twitter, friend finding apps seem like a logical continuation, especially when dating websites don't exactly encourage platonic friendships.
Kara, who lives in Chelsea, used OkCupid to make friends when she started graduate school. "It's difficult to judge a person's potential to be your BFF based solely on the limited information on an app. People create a persona online that may not hold up in person. If you're looking for someone to do a particular activity where chemistry is not the most important factor or requires limited dialogue, like rock climbing, an app or website might be useful," she told Observer.
On OkCupid, Kara found finding friends time-consuming and stressful. "When you meet in a group, you mingle and decide who you want to get to know. Friend dates through OKCupid felt like actual dating. If things don't work out, you have to gently let that person know you don't like them enough to hang out again."

 Most men on OkCupid thought Kara was really looking for a relationship leading to "provocative messages," so she rarely checked her inbox.
Other New Yorkers feel they don't need an app, because of the size of the city. Kayla, a 20-something who lives in the Bowery said, "While floating the idea of moving to a different state with my boyfriend, I realized having a solid girl crew is difficult to live without. I might use an app to find friends with similar art, food, fashion and music preferences in order to have girls to get dressed up to dance with on Saturday nights," she told Observer.
Like Kara, Kayla worries apps don't provide enough information. "While using dating apps, chemistry can be good texting, but by the second date you often find you would absolutely never have gone out with this person in a natural setting. This might happen with friends too, but would probably be less dramatic to get out of," Kayla said.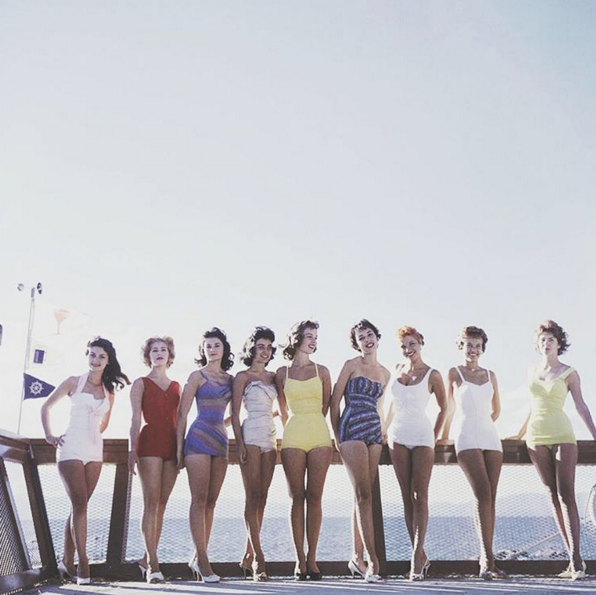 Kayla finds it more difficult to make friends than meet potential significant others. "I want to be friends with a lot of girls, like the girl who does my manicures or one of my yoga teachers, but I don't know how to ask them to hang out in a way that's not asking them on a date. Plus, men walk up to you at bars, in clubs and grocery stores, completely unsolicited, because their biological drives are motivating them. Potential friends aren't going to do that," she said.
Femsplain, a community built by Amber Gordon, is one place women have found friends online, using their Facebook group, Slack channel and Twitter to meet. Madeline, a Femsplain contributor who lives in Norfolk, Virginia, started using BumbleBFF, which functions the same way as the original dating app. Users swipe right if they like someone's photos and short biography, and then they can both initiate a conversation. If they seem to have nothing in common, they can swipe left on the potential best friend to erase them.
"There's no way I would have had the confidence in myself or online friendships before making friends online," Madeline explained. Unlike Tinder, the dating app she used in the past, Madeline said, "No one has ever been anything less than respectful. BumbleBFF is less superficial, because I don't care as much about what they look like versus what they write about."
New York-based publicist Alana tried BumbleBFF after trying out the original Bumble, since she was new to New York. "It felt like I was judging friends based on looks, as opposed to personalities, and I felt a little self-conscious they were doing the same," she said, describing it as similar to blind dating. She found that many women were looking for threesomes, and some wouldn't message back. While she hasn't met anyone yet, she's still open to it.
Katelyn, a 20-something designer, started using BumbleBFF after moving to D.C., even though she had never used dating apps before. "I was looking for friends through an app because my co-workers are a little older than me, have children and live outside the city. My current friend group has different priorities than I do. They want to stay out super late, take shots and take each other home like they're still in college. I've also had a problem with flakiness. I want friends who are loyal, serious about their commitments, and trustworthy, but still know how to have fun," she said.
"My experience was a little awkward. It's hard to strike up a text conversation with someone you've never met in person, especially in a friend context. I chatted with a few people but everything eventually fizzled out," Katelyn explained.