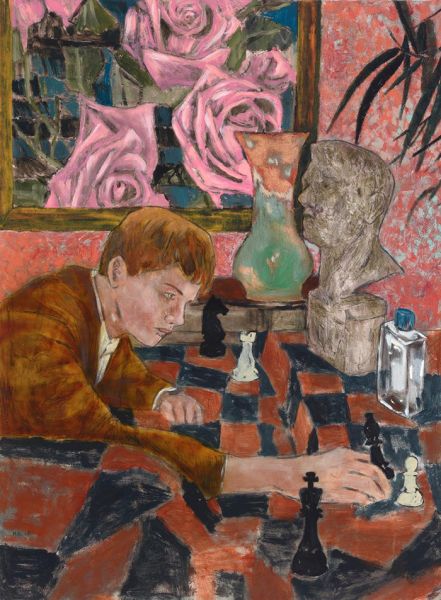 TUESDAY, MARCH 1
Art Fair: "The Art Show" at the Park Avenue Armory
The Armory Arts Week kicks off with The Art Show, the  the grand daddy of them all. Organized by the Art Dealers Association of America and held at the historical Park Avenue Armory for the past 28 years, the stylish fair presents modern and contemporary art from 72 of the prestigious group's 120 national members. Tuesday night's preview gala—a lively affair that gives collectors first crack at the most coveted art of the moment—benefits the Henry Street Settlement, the city's oldest social services agency.
Park Avenue Armory, 643 Park Avenue, New York, 5:30 p.m., $175-450, opens to the public on March 2 
Opening: "Ibrahim El-Salahi: Alhambra" at Salon 94
Born in Sudan in 1930 and educated in England, Ibrahim El-Salahi is one of the most influential African and Arab artists living today. The subject of a 2013 retrospective at Tate Modern—the first survey show for an African artist at the venerable museum—Mr. El-Salahi makes his solo show debut at the gallery with a series of paintings and drawings inspired by an extended stay in Spain in 2009. The remarkable works on view capture flamenco dancers in motion, the masses protesting during the Arab Spring and refugees on the move as part of the current migration from North Africa and the Middle East.
Salon 94 Bowery, 243 Bowery, New York, 11 a.m. – 6 p.m.
Opening: "Erró: Paintings from 1959 to 2016" at Galerie Perrotin
Born in Iceland in 1932 and a citizen of France since 1958, the Pop artist Erró has a unique style of making paintings, drawings and prints that resemble cut-and-paste collages of mass media subjects yet are entirely rendered by hand. The illustrious figures in his energetic works range from robots and comic book superheroes to politicians and rock stars. An artist with a wild imagination and great wit, Erró marvelously combines Wonder Woman with Medusa, Picasso with Donald Duck, and Alfred E. Neuman and Vladimir Putin with Miley Cyrus and Robin Thicke in just a few of the big paintings on view in this striking survey show.
Galerie Perrotin, 909 Madison Avenue, New York, 6-8 p.m.
WEDNESDAY, MARCH 2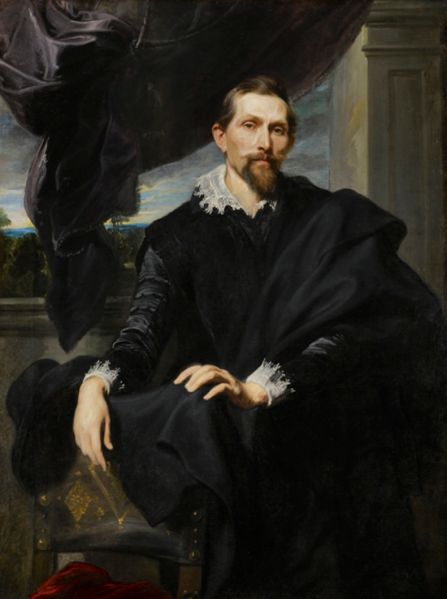 Opening: "Van Dyck: The Anatomy of Portraiture" at the Frick Collection
A Flemish Baroque painter who was a favorite of the English and European royal courts, Anthony van Dyck painted some of the most famous subjects and best portrait paintings of his time. This comprehensive exhibition, the first major show of the Old Master's work in America in 20 years, presents a 103 portraits painted by Mr. Van Dyck and his followers between 1613 and 1658. Organized for the Frick Collection by Metropolitan Museum of Art curators Stijn Alsteens and Adam Eaker, the survey of paintings, drawings and prints is accompanied by an elegant catalogue, published by Yale University Press.
The Frick Collection, 1 East 70 Street, New York, 10 a.m.-6 p.m., free with museum admission
Art Fair: "The Armory Show"at Piers 92 and 94
The cornerstone of Armory Arts Week, the 22nd edition of the Show boasts 204 galleries from 36 countries. Exhibitors on Pier 92 present masterpieces of modern art, while the galleries on Pier 94 displays the latest developments in contemporary art; new art from Africa is highlighted this year. More than just a trade show, the massive fair also offers a variety of special projects, talks on important art topics and market trends, contemporary design installations spread throughout the piers and a café hosted by Hotel Americano.
The Armory Show, 711 12th Avenue, New York, 12-8 p.m., invitation only, open to the public March 3-6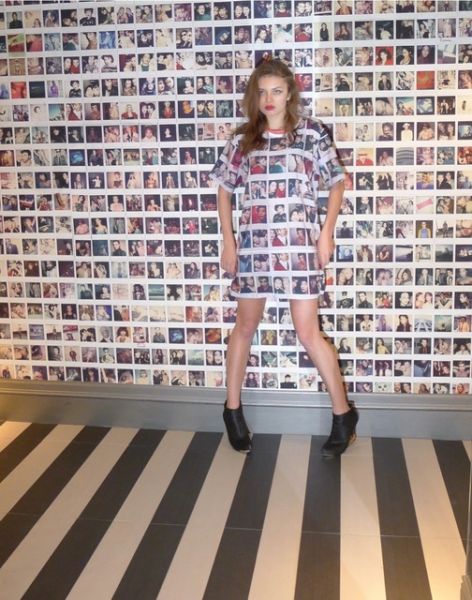 Art Fair: Spring/Break Art Show
A renegade art fair occupying two abandoned floors above the city's main post office in Hell's Kitchen, the Spring/Break Art Show presents a wide variety of work from emerging art galleries, publishers and do-it-yourself artists. Featuring more than 100 curators and 800 artists, the fair is a creative free-for-all event that's unlike any of the other more serious art fairs in the city this week. With a theme of "CopyPaste," expect this year's show—the fifth edition since the fair got its start in an old school house in Nolita in 2012—to be chock full of appropriation art in a fascinating assortment of shapes, styles and substance.
Spring/Break Art Show, 421 Eighth Avenue, New York, 5-9 p.m., $15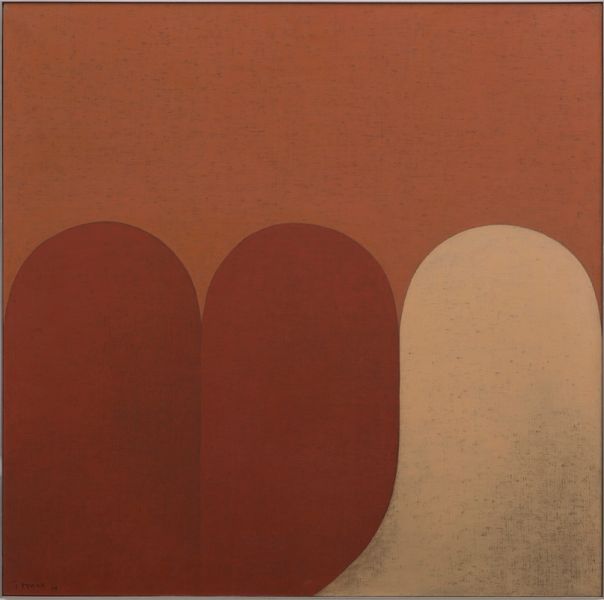 Opening: Tomie Ohtake at Tina Kim Gallery 
An abstract artist born in Japan in 1913 and who died last year in her adopted homeland of Brazil at age 101, Tomie Ohtake was a painter and sculptor of non-representational forms. A late bloomer, she started painting in 1951 and had her first solo exhibition in 1957. Presenting a selection of her geometric abstractions and her more experimental "blind paintings," a series of expressive canvases that she painted while blindfolded, this sublime show spans some 50 years of Ms. Ohtake's rarely seen work.
Tina Kim Gallery, 525 West 21 Street, New York, 6-8 p.m.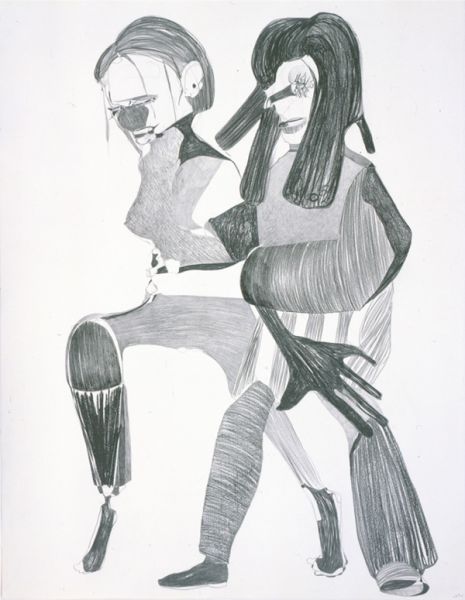 Opening: "Nicola Tyson: Works on Paper" at Petzel Gallery
A British artist who lives and works in New York, Nicola Tyson is celebrated for her figurative paintings and drawings that express a psychological state of being. Dealing with issues of gender and sexuality, her deformed characters occupy sparse realms while constructing haunting narratives. This show, Ms. Tyson's 10th solo outing with the gallery since 1995, presents an overview of her dynamic works on paper from 2002 to 2016—ranging from penciled sketchbook studies and life-size ink drawings to colorful portraits that are painted on glass and then pressed on to paper to achieve a more gestural, emotional representation of her troubled figures.
Petzel Gallery, 35 East 67 Street, New York, 6-8 p.m.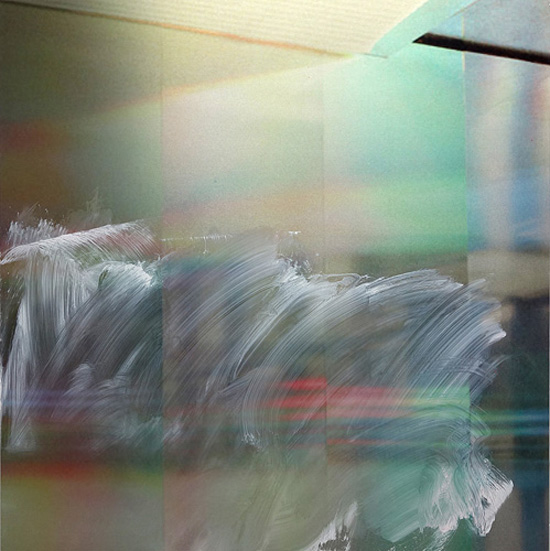 Art Fair: "Volta NY" at Pier 90
An affiliate of the Armory Show, Volta offers solo projects by emerging artists from around the world on neighboring Pier 90. Presenting 100 galleries, not-for-profits, and artist-run spaces from 50 cities across four continents, the ninth edition of the fair also features a 30-foot video wall with rotating single-channel works, a special exhibition about the body as site tension and provocation curated by rising art-star Derrick Adams, live interviews with artists and curators at the project booth for Clocktower Radio, design projects in collaboration with Architectural Digest and tasty treats from local foodie partners Er Baretto, Littleneck, and Everyman Espresso.
Volta NY, West 50 Street at 12th Avenue, New York, 8-10 p.m.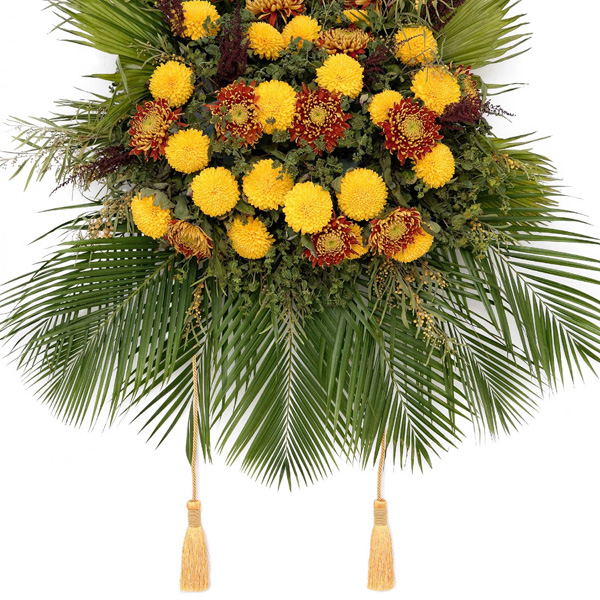 Party: "The Armory Party" at the Museum of Modern Art
Celebrating the opening of the Armory Show and Armory Arts Week, MoMA hosts a party with live music by Holy Ghosts!, an American synthpop duo from Brooklyn, and DJ sets to benefit the museum's exhibition programs. VIP and Patron tickets include early access to the fair and passed hors d'oeuvres and private access to "Marcel Broodthaers: A Retrospective" at the party, while the Benefactors ticket ups the ante to a posse of pals accompanying you to both events and a limited-edition piece by the Armory Show's 2016 commissioned artist, Kapwani Kiwanga.
MoMA, 11 West 53 Street, New York, 8 p.m., tickets: $175-$10,000
THURSDAY, MARCH 3
Opening: "Patti Smith: Eighteen Stations" at Robert Miller Gallery
Artist, poet and singer/songwriter Patti Smith returns for fifth solo show at the gallery since joining it in 1978. "Eighteen Stations" presents a selection of black-and-white photographs made in relationship to her 2015 book M Train, rumination on the world, which takes readers to significant sites in her life and places that are connected to people whom she finds inspiring. From the Greenwich Village café, where she starts her day, to Rockaway Beach, where she seeks repose, the pictures on view form a visual biography of the artist, who will occasionally read excerpts from M Train at the gallery during the run of the show.
Robert Miller Gallery, 524 West 26 Street, New York, 6-8 p.m.
Opening: "Morris Louis/Landon Metz" at Paul Kasmin Gallery
A unique concept for a show, this dynamic display juxtaposes a singular painting by the modernist Color Field master Morris Louis with a succinct selection of stained canvases by the young process-oriented painter Landon Metz. The site-specific installation features four, large, interconnected abstractions perfectly sized to the gallery wall and a column that's relatedly painted by Mr. Metz smartly paired with a monumental, poured color abstraction from 1958 by Mr. Louis. A meditation on two distant generations of abstraction, this small show packs a powerful punch.
Paul Kasmin Gallery, 297 Tenth Avenue, New York, 6-8 p.m.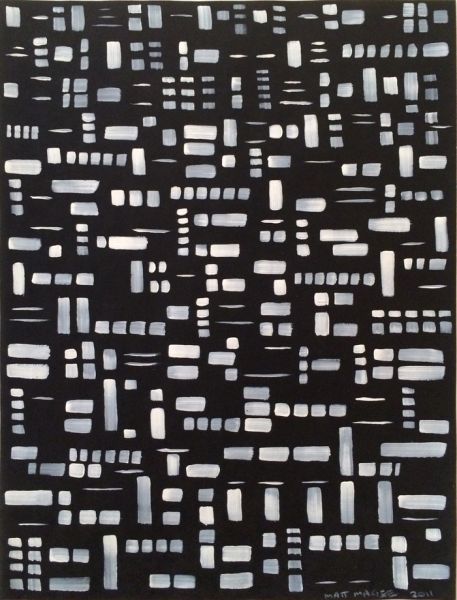 Art Fair: "Art on Paper" at Pier 36
Now in its second year, this specialized art fair features modern and contemporary works on, about, by and from paper presented by 65 emerging and established galleries from around the world, alongside nearly a dozen special projects. Located in Pier 36 on the Lower East Side, the fair's opening night preview, which features live music by local musicians and drinks by Bronx Brewery, benefits the Brooklyn Museum. The upstairs café—offering great views and food by Brooklyn's Fort Defiance and Big Mozz, coffee by Stand Coffee, Ovenly's pastries and Ice & Vice's ice cream—is a great place to hang out any day,
Art on Paper, Pier 36 at 299 South Street, New York, 6-10 p.m., $50, reduced rates other days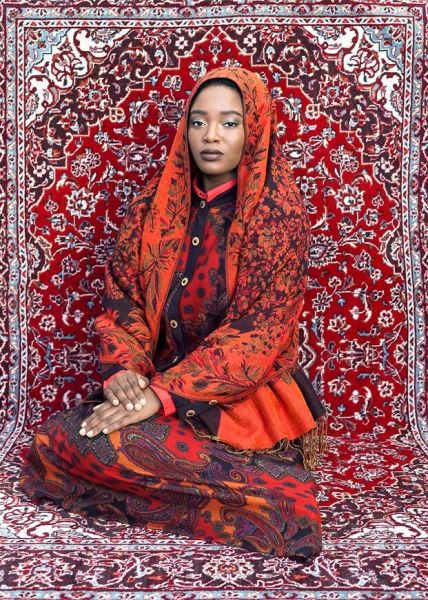 Art Fair: "Pulse New York" at the Metropolitan Pavilion
Returning to the city for its 11th edition, Pulse New York presents more than 45 international exhibitors showing modern and contemporary art. Highlights of the fair include a Conversations section that presents dialogues between paired artists, a Play section for new media and video works, such adventurous artist projects as a "fully equipped" dyke bar, a series of panel discussions with curators and editors and a juried cash prize for the best solo display.
The Metropolitan Pavilion, 125 West 18 Street, New York, 5-8 p.m., $45, reduced rates other days
Art Fair: "Independent" at Spring Studios
Started by a group of art curators and dealers in 2010 as an alternative to the Armory Show, Independent occupies two full floors of the newly renovated Spring Studios in Tribeca, boasting 44 international galleries and non-profit spaces this year. Offering a mix of blue-chip galleries alongside emerging ones, the fair is known for its stylish design and thoughtful juxtaposition of exhibitors. The new location, which is home to the Tribeca Film Festival and New York Fashion Week shows, has incredible views of Lower Manhattan, but it's the art that attracts eyeballs here.
Independent, Spring Studios, 50 Varick Street, New York, 6-8 p.m., $25
Art Fair: "Moving Image" at Waterfront New York Tunnel
An art fair for video, film and digital works of art, Moving Image returns to Waterfront New York Tunnel for its sixth edition. Offering the work of 27 international artists represented by 25 international galleries, the fair is perfectly situated in a site that allows viewers to stroll through the presentations. Besides single-channel screenings on video monitors, this year's fair includes a video installation by a Canadian artist in a tent.
Waterfront New York Tunnel, 269 11th Avenue, New York, 6-8 p.m.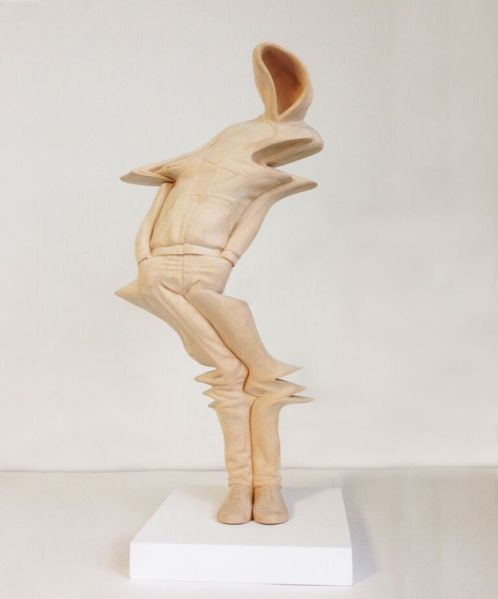 Art Fair: "Scope New York" at Metropolitan West Pavilion
The oldest satellite art fair in New York, Scope is back with its 16th   edition, which features 48 international exhibitors showing modern and contemporary art in a variety of media. Rather than a series of small booths, Scope has opted for an open plan that allows work to flow into a curatorial mix, and in the Breeder Program, the fair features work solely by emerging artists. Bombay Sapphire, one of the fair's sponsors, is presenting a special exhibition of the work by its Artisan Series prizewinner Aron Belka and the Rush Philanthropic Arts Foundation has a portfolio of prints on view that benefit its educational programming. One of fair's annual highlights is the Scope Official Party, which this year features a live performance by rapper Zebra Katz and music by DJ Jasmine Solano on Saturday night at the Marquee.
Scope New York, Metropolitan West Pavilion, 639 West 46 Street, New York, 6-10 p.m., $35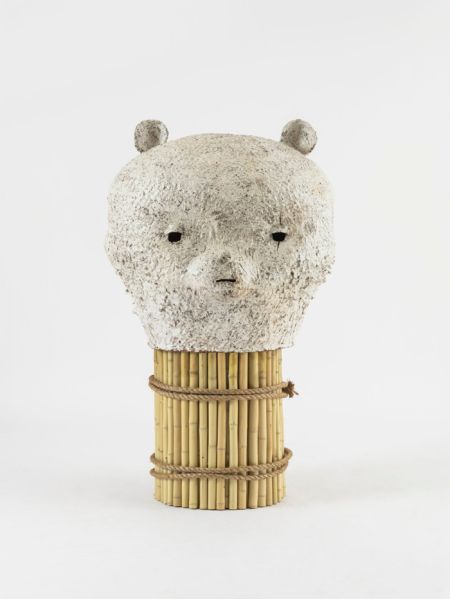 Opening: "Kazunori Hamana, Yuji Ueda and Otani Workshop" at Blum & Poe
An exhibition of wonderful contemporary ceramics, curated by Takashi Murakami, this presentation features the work of Kazunori Hamana, Yuji Ueda and Otani Workshop, members of a new generation of Japanese artists working in the age-old medium. First presented at Blum & Poe's Los Angeles space in 2015, the show includes a variety of large clay figures, asymmetrical vessels and anthropomorphic forms, with an emphasis on improvisational and experimental pieces. Of particular appeal is the way that Mr. Murakami displays the works on beds of wood chips, grass and rocks, which adds to their enchanting nature.
Blum & Poe, 19 East 66 Street, New York, 6-8 p.m.
FRIDAY, MARCH 4
Screening: "Frances Stark" at BAM Rose Cinemas
Presented as part of "Migrating Forms," a festival of film and video that runs through March 10, BAMcinématek presents a program of videos by artist Frances Stark, who is the subject of a mid-career retrospective, currently on view at the Hammer Museum in Los Angeles. An interdisciplinary artist and writer, her work "centers on the use and meaning of language, and the translation of this process into the creative act." For opening night of the festival, the works on view include the text-piece Osservate, leggete con me, [This Is Not Exactly A Cat Video] w/ David Bowie's "Star Man", etc, which features kids playing on a bed while David Bowie performs on a laptop, and selections from Poets on the Pyre and Cat Videos. A Q&A with Ms. Stark follows the screening.
BAM Rose Cinemas, 30 Lafayette Avenue, Brooklyn, 7:30pm, $14
SATURDAY, MARCH 5
Brunch: "Armory Arts Week Brunch" at Aperture Gallery and Bookstore
Aperture Gallery and Bookstore opens its doors for a special Armory Arts Week Brunch, featuring pastries and coffee in celebration of the current show "Muse: Mickalene Thomas Photographs and tête-à-tête." The colorful show offers and overview of Ms. Thomas' work, which the artist has continually produced in conjunction with her rhinestone-encrusted paintings, along with her curated exhibition of photographs by a community of artists—both younger and older—that she finds inspiring. Signed copies of the artist's new Aperture monograph, Muse: Mickalene Thomas Photographs, will be available for purchase.
Aperture Gallery and Bookstore, 547 West 27 Street, New York, 10 a.m.-12 p.m.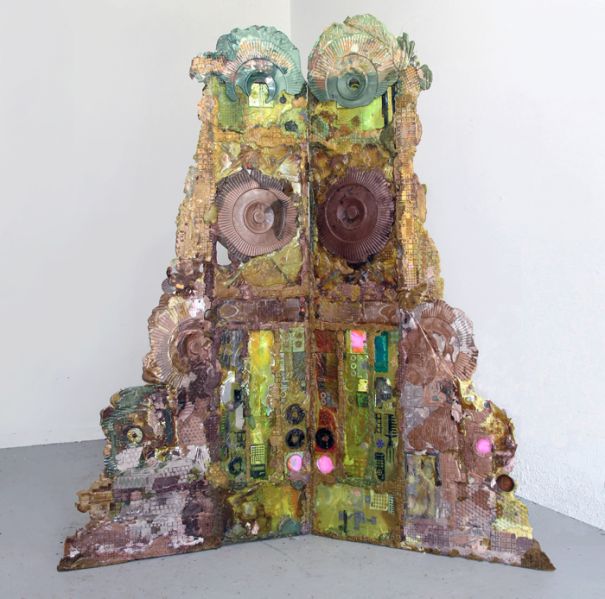 Party: "Night at the Museum" at MoMA PS1
The final "Night at the Museum" event before the critically acclaimed "Greater New York" exhibition ends on March 7, this late-night celebration features open house viewing for the massive show of contemporary art, lively music and dancing in the VW Dome and food and drinks at the delightful M. Wells Dinette.
MoMA PS1, 22-25 Jackson Avenue, Long Island City, 8 p.m.-12 a.m., $15
SUNDAY, MARCH 6
Performance: "Liz Collins' Knitting Nation 15" at the Museum of Arts and Design
This time-based installation and live labor performance spans a six-hour session on Sunday afternoon with a crew of professional weavers turning the museum's atrium into a virtual knitting factory. Working under Ms. Collins' direction, the team plans to construct a fabric wall that will amusingly merge with the museum's architecture by climbing its stairwell over the course of time. Presented in conjunction with MAD's current film and installation exhibition "In Time (The Rhythm of the Workshop)," the performance shines a light on workers interacting with machines, as well as the rewards that are gained by collective labor.
Museum of Arts and Design, 2 Columbus Circle, New York, 10 a.m.-4 p.m., free with museum admission