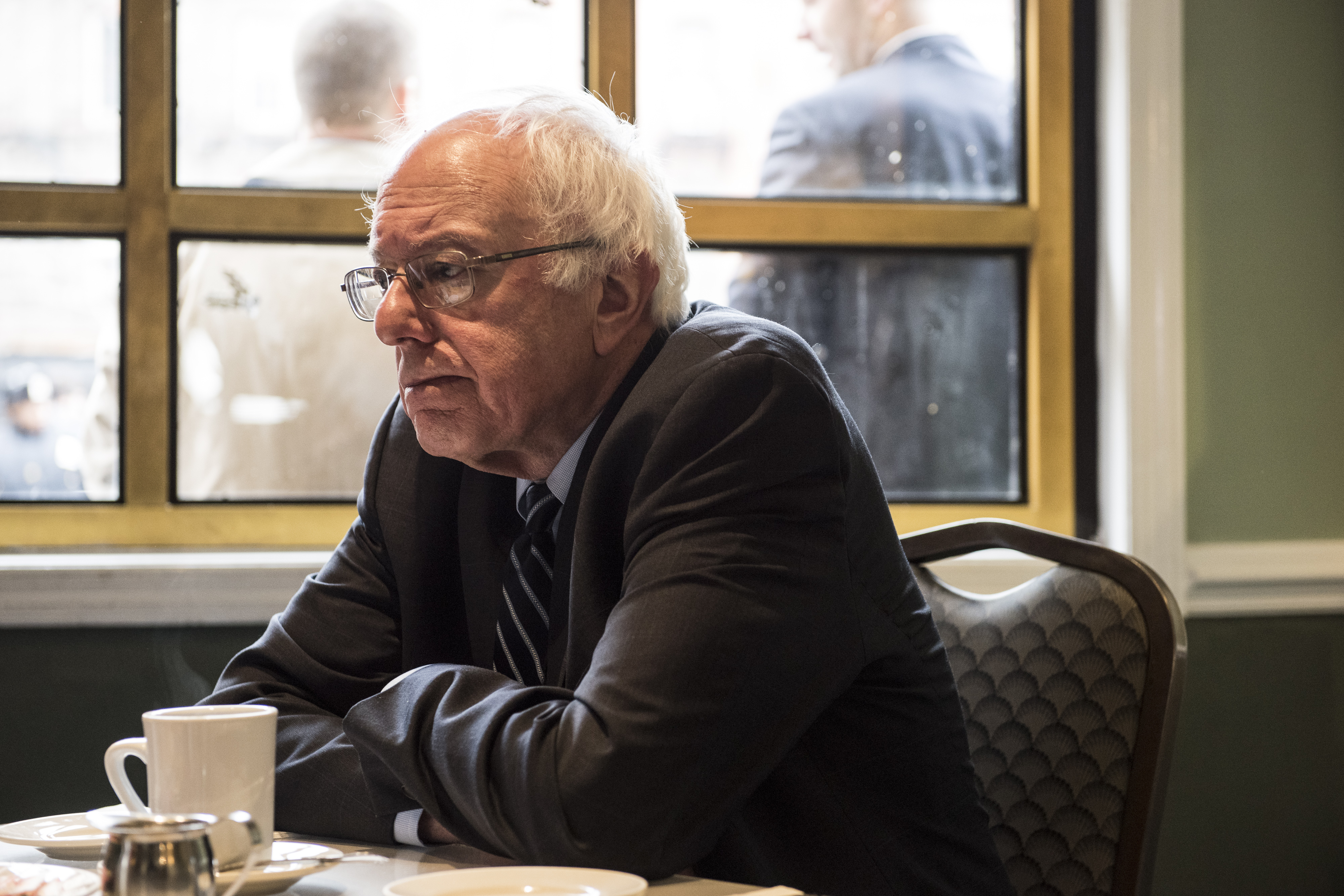 Vermont Sen. Bernie Sanders' campaign outlined its strategy to win New York and a slew of other states with primaries next month—and gave a bizarre explanation for why the self-described democratic socialist fell so far behind Hillary Clinton in the South.
Speaking to the media on a conference call, campaign manager Jeff Weaver highlighted Mr. Sanders' personal past as a "Brooklyn native son" and called the senator "the voice of New York." Mr. Sanders swept three caucus states—Hawaii, Alaska and Washington State—on Saturday, but still lags behind the former secretary of state in delegates: 975 to her 1,243, with 2,383 needed to win.
"We are making a big commitment to New York State. We view it as an important state in this process," Mr. Weaver said, reiterating calls for Ms. Clinton to agree to a debate.
Ms. Clinton resides in Westchester and represented New York in the U.S. Senate from 2001 until 2009. She established her national headquarters in Brooklyn, and polls show her dominating her underdog rival by upwards of 20 points—all the more reason, Mr. Weaver insisted, for Ms. Clinton to consent to an onstage showdown with Mr. Sanders.
"To then say you're not willing to debate Bernie Sanders in New York, I think the voters of New York aren't going to accept that," Mr. Weaver said.
Mr. Weaver insisted that Mr. Sanders is "on a path to victory," despite multiple independent analyses indicating he has only the narrowest shot of securing the Democratic nomination. He asserted that a dozen superdelegates—party insiders who cast votes at the convention alongside the elected delegates—nationwide would eventually announce their support of Mr. Sanders, and many more would defect.
New York has a rich trove of 291 delegates, which will be awarded proportionally. Sanders campaign pollster Ben Tulchin said outreach to the minorities, who have made up Ms. Clinton's base, would be key to triumphing in the Empire State on April 19.
"That's what we're going to do to win New York. We're going to have to introduce Bernie to voters of color, to African-Americans and Latinos," Mr. Tulchin said. "When we do, we make up a lot of ground and we can compete."
It was black voters in particular that propelled Ms. Clinton to massive victories in Super Tuesday states across the South, where she gained much of her massive delegate lead. Tad Devine, chief strategist for Mr. Sanders, today gave the strange explanation that those losses had been the result of a "tactical" decision by the campaign  not to "compete" there, and to instead pursue a "statewide" strategy.
"Secretary Clinton is just very well-known in that part of that country," he said, claiming that this tactical approach was what led to Mr. Sanders' Super Tuesday successes in Oklahoma, Colorado, Minnesota and Vermont—not the predominantly white Democratic electorate of those states. "We targeted those states because we felt we must demonstrate we could beat her in states across the country."
Mr. Devine labeled Ms. Clinton a "weak front-runner," before insisting that the campaign would not indulge in the "petty name-calling" that has characterized the Republican primary.
"It's not going to be so nasty that we will not be able to get the party back together again," he said.
The Clinton campaign did not immediately respond to requests for comment. Before New York, Mr. Sanders and Ms. Clinton will battle for Wisconsin and Wyoming, where Mr. Weaver predicted Mr. Sanders leftist message would "resonate strongly."