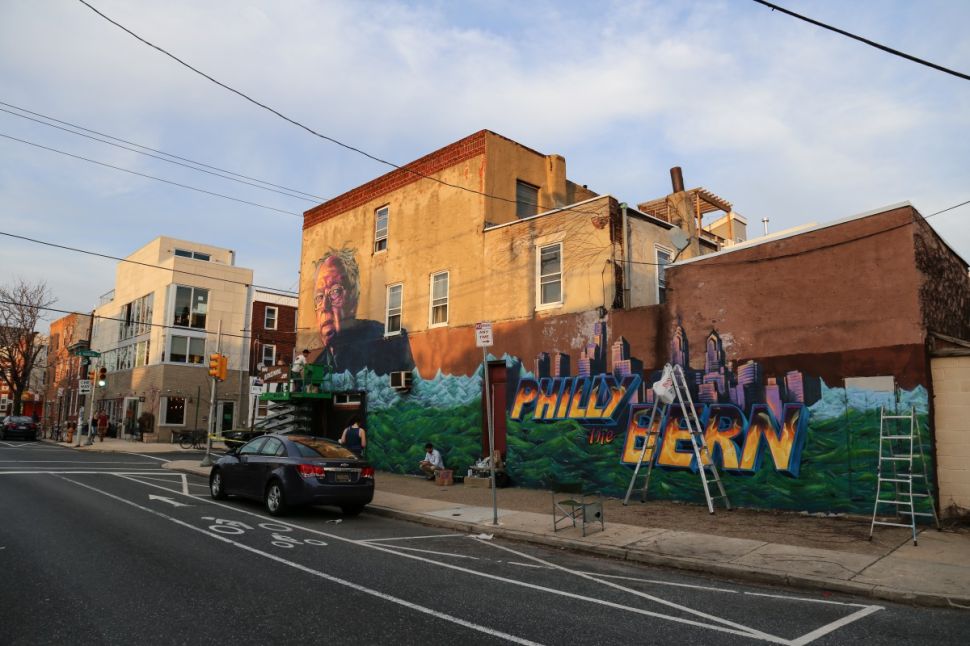 Bernie Sanders crushes all comers in one constituency: street artists.
Crowdfunding powered the latest salvo of political paint with a new work in Philadelphia, shown above, completed on Friday, according to Philly Voice. A huge new mural of presidential candidate Bernie Sanders is up in the Graduate Hospital neighborhood, but it's only the latest in what's been a decisive victory in the street art primary for the man from Vermont.
For those not familiar with the City of Brotherly Love, the artwork's home is a well trafficked area of Center City, an area popular with progressive and financially stable 30-somethings. The mural was financed in part via Kickstarter, putting an artistic stamp of support on the senator in one of the swing states that went for Hillary Clinton over Barack Obama during the 2008 primary fight.
Judging by image sites like Google Images, Flickr, Getty Images and others, no other candidate is inspiring the sweep of public art like Mr. Sanders. In fact, we couldn't find any positive murals of most of them (though there is a great one of Mrs. Clinton—see below).
Here are some of the murals that have gone up around the country, showing love for the candidate calling for a "political revolution:"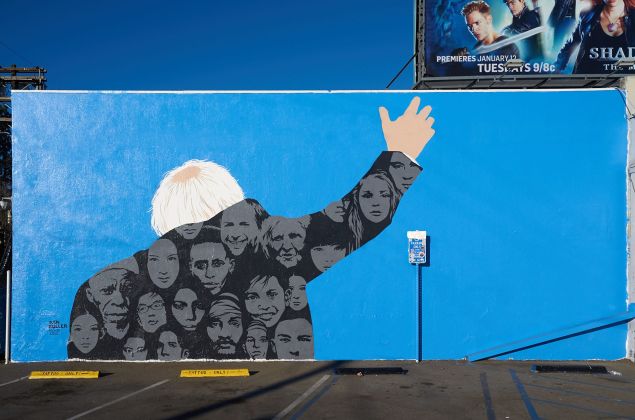 On her Instagram, Ms. Lydia shows another mural in Austin and writes that she's done three in the LA area.
It shouldn't be surprising that people are making paintings about Mr. Sanders, since other people have also been getting tattoos.
While Mr. Sanders seems to be winning the hearts of people drawn to brushes, Mrs. Clinton has inspired some work of her own. Check out this mashup of potentially the first woman to reach the White House and Rosie the Riveter, painted along Melrose Avenue in L.A.: